WhatsApp missing from Windows Phone Store
67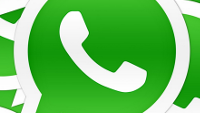 Popular messaging app WhatsApp is AWOL from the Windows Phone Store. The app constantly ran into problems on Windows Phone 8.1, but did work on Windows Phone 8. Searching for WhatsApp on Windows Phone 8 and Windows Phone 8.1 devices, results in a message that says "
We couldn't find a match. Try a different spelling or search term
." On the Windows Phone Store, the messaging app did show up, but with a line that said that it was no longer published.
One possibility is that since the app didn't work well on Windows Phone 8.1, WhatsApp decided to take it down until its tech team could offer a version that works with Windows Phone 8.1. This way, no Windows Phone user will have a bad experience with it, while waiting for a version that will work with the updated platform.
WhatsApp is waiting for foreign regulators to give the all-clear sign to
Facebook's $19 billion acquisition of the company
. Last month, the FCC approved the deal
on the condition that WhatsApp and Facebook follow through on the promises made to WhatsApp users
before, during and after the bid was made by Facebook. The agency wants to hold Facebook founder Mark Zuckerberg to his promise that "
We are absolutely not going to change plans around WhatsApp and the way it uses user data
."
As far as Windows Phone users are concerned, it all doesn't mean a thing unless WhatsApp returns to the platform.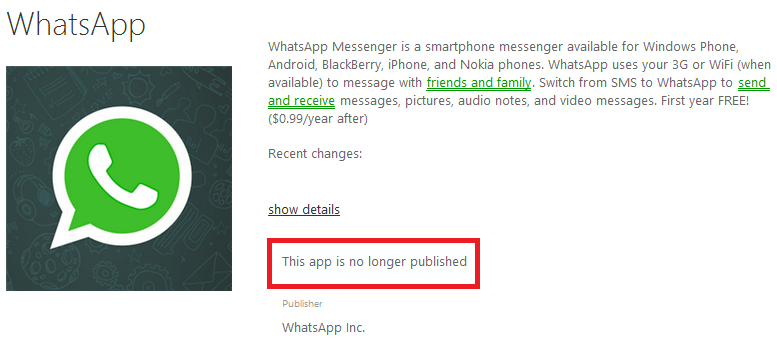 WhatsApp is no longer published for Windows Phone 8 and Windows Phone 8.1
source:
WhatsApp
via
WPCentral