Vodafone Australia promotion doubles subscribers' data
1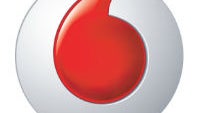 In a market where the competition has been cutting subscribers' monthly data amounts, Vodafone Australia is doing the opposite. A new promotion gives users twice the amount of data that they have contracted for. The operator's CMO, Kim Clarke, succinctly sums up the situation."
We have increased our data allowances this year while the others have sat on their hands or gone backwards
." The executive adds, "
Our customers have a huge appetite for social media, photo sharing, watching videos and streaming music and we want to give them the freedom to do that
."
Under the rules of the promotion, those Vodafone customers who sign up for a month-to-month plan for $45 AUD ($43 USD) or more, or a 12 or 24 month plan at $60 AUD ($57 USD) or higher, will receive twice the amount of data that they paid for. Vodafone's customers are using 61% more data this year than last year. On top of that, they are using 50% more than the average customer on other Australian carriers.
The extra data is good for the term of a customer's 1 or 2 year contract, and for those paying month-to-month, the promotion is good for 24 months. Those signing up for service between now and January 3rd are eligible for the doubled data. Counting the extra data, the operator's Red plans now offer 3GB of data for $65 AUD ($62 USD), 5GB for $80 AUD ($76 USD) and $100 AUD ($95 USD) will buy you 10GB of data.
Vodafone Australia is said to also be working on a data sharing plan, so subscribers should be on the lookout for that announcement in the near future.
"We are super keen for new customers to try out our brand-new 4G network and take advantage of the amazing data speeds on offer, and give our existing customers the freedom to surf the web to their heart's content – without worrying about receiving a massive bill."
-Kim Clarke, CMO, Vodafone Australia
source:
TechRadar