Verizon's new system aims to speed up transaction times in stores
5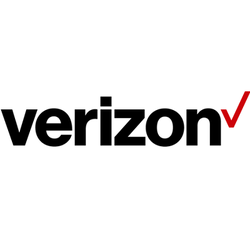 If you've ever spent what felt like hours at Verizon while completing a transaction, there is good news. The nation's largest carrier has started rolling out a new system to its stores that will speed up transaction times. Called
Flex Flow
, the new process is designed to save time for Verizon customers. According to David Small, executive VP of wireless operations at Verizon, Big Red is seeing a drop in transaction time with Flex Flow.
Flex Flow is supposed to change the customer experience by having the Verizon rep skip over the customer's entire account and focus immediately on the reason why he or she came into the store. As Small puts it, "Historically it's been, 'Let me pull up your account and let's walk through the things we need to walk through.' And in this FlexFlow environment it becomes, 'What exactly did you come in for? We're going to jump right to that section. If we need to go back we can do so, or we can jump right to the end of the transaction.'"
Meanwhile, some Verizon employees have already had experience with Flex Flow. One Reddit user on the Verizon community page called it "buggy," although that comment was made a couple of months ago. Verizon is also improving its call center response experience. Small says that Verizon has dropped the transaction time on its calls by 75 seconds.
The executive, who recently spoke at the Oppenheimer 19th Annual Technology, Internet & Communications Conference, is leaving the wireless end of Verizon and is moving to the carrier's global Wireline Network Operations, which he will run. Verizon is shifting its executives around once the new wireless CEO, Ronan Dunne, takes over as the CEO of its wireless business. Verizon might have turned to Dunne, the former CEO of British wireless carrier O2, because of his use of social media. Perhaps Verizon thinks it has the next John Legere running its wireless business. Will Dunne grow his hair long and wear red shirts? Only time will tell.
source:
FierceWireless