Verizon completes LTE technical trials in Boston and Seattle
This article contains unofficial information.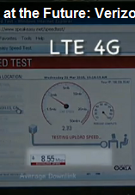 Verizon plans on offering 4G through its LTE service in 30 markets before the end of the year. Toward that goal, the carrier announced Monday that it has completed technical trials for LTE in Boston and Seattle. David Clevenger, executive director of public affairs at Verizon Wireless, said, "technical trials are staged [and] tiered in accordance with industry standards. They're [now] completed." The next step is for Big Red to begin "friendly user trials" in which people-some being employees-test the network in 5 cities. Clevenger says that the idea of the user trials is to pick up some feedback on the network. To that end, while some of those trying out LTE will indeed be Verizon employees, the operator is picking others to use the network in select cities. Heck, the carrier could even call upon you for some real time feedback. Another 3 cities will start undergoing testing too, although the names of those cities remain unknown.
source:
Phonescoop