Tuesday's News Bits
This article contains unofficial information.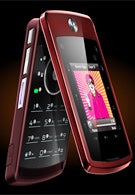 iPhone 3G S has surfaced on FCC's site

. Right on time, the just-announced Apple iPhone 3G S has surfaced on FCC's site. Both the 16GB and 32GB versions are available, but there are no external photos and stuff. Instead, you'll get the chance to read about its numerous certificates, SAR test plots, system performance checks and the likes.
source:
FCC
(16GB),
more
(32GB) via
EngadgetMobile
T-Mobile says its customers don´t need to worry

, after a recent hackers' attack on its servers. As you would expect, the carrier ensures that all measures have been taken in order to prevent customer and data base information from leaking and that if someone is affected, they will be informed about it. However, documentation has been stolen indeed, although T-Mobile says these alone are not enough to cause harm to their customers.
source:
MobileCrunch
and
PCWorld
It looks like the Palm Pre is heading for a rough start

. Some users complain their new handset restarts itself almost every time the slider gets opened or closed. The issue doesn't seem to be widely spread, but there are quite many people experiencing it. It also seems like the 1.0.2 update doesn´t fix this either.
source:
Crave
Palm has started loading the App Catalog with some more content

. The webOS storefront now offers a total of twenty four applications. We hope that there will be a lot more soon.
source:
PreCentral
Boost Mobile is now offering the Motorola Stature i9 in red

. And we mean right away! You can now take your red handset at a price of $299.99 without a contract. Read its review here.
SmartBrief