The best value Chinese Android phones you can buy in the US right now (April)
23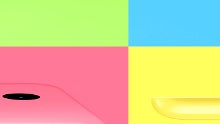 Chinese smartphones are increasingly becoming the best value-for-money efforts in the mobile industry, offering great specs and at times even good design for their price tag. Consider that a Xiaomi, Huawei or Lenovo flagships run 20-30% less than a similar offer from Samsung, Sony, LG, HTC and other more popular names, while in the midrange scenario they might start you at half off compared to the competing brand juggernauts, and it's not hard to grasp why the Chinese brands are grabbing more and more market share from Samsung and the rest.
Xiaomi, for instance, used to be lumped in the "Others" category just in 2013, while this year it is projected to be the world's fifth, and maybe even fourth maker. Huawei is also doing pretty well, raising its market share about two percentage points in the span of two years. Lenovo's Motorola acquisition quickly catapulted it to third place with a 7.4% market share forecast for the year, and, overall, the ascend can only be attributable to the Chinese phone makers getting stronger, with Samsung getting weaker.
Well, that's market forces at work for you, but the problem with getting Chinese brands is usually accessibility and the fact that they are rarely offered on contract from major carriers - the way here in the US phones are predominantly bought. With the advent of T-Mobile's and other prepaid offers, however, buying a handset directly instead of tying yourself on a lengthy expensive contract in exchange for some phone subsidies, is becoming increasingly attractive. What better value-for-money in such scenario than the Chinese brands, that's why we have compiled a list of the best phones from Xiaomi, Lenovo, Meizu, Huawei and others, that you can buy in the US right now, pop your SIM card in, and go. These puppies all can be ordered from the linked credible stores (Amazon, Expansys, Newegg) directly right now.
If you aren't into big and expensive phones, the new Redmi 2 is just for you. How about a 4.7" laminated HD display, 64-bit chipset, 8 MP camera, dual SIM, and LTE connectivity - all for less than $150. Not bad, eh?
With a 5.5-inch laminated 1080p display, 64-bit octa-core processor, 4G + 2G dual-SIM dual standby, 2 GB of RAM, microSD slot, 13 megapixels zero shutter lag camera, 5 Megapixels front camera, and a 3140 mAh battery to back it all up, the new M1 Note is one of the best value-for-money offerings you can get in the US now. Oh, it's also available in a bunch of pastel-colored polycarb chassis variations, too.
Ever since its announcement, all gazes have been on the the decked-out 4 GB RAM model of the Zenfone 2, with the 5.5" 1080p display, and 32/64 GB of storage out of the box. Well, now you can order it from a reputable source in the US, and it will cost you just three Benjamins, against which you will also be getting a 64-bit chipset,
13 MP camera that is nothing to sniff at
, and a 3000 mAh battery pack.
The OnePlus One sports Qualcomm's quad-core Snapdragon 801 (MSM8974-AC), clocked at 2.5GHz, 3GB of LPDDR3 RAM, and a 3100 mAh cell. Connectivity options include 4G LTE, 2.4G/5G Wi-Fi, and Bluetooth 4.0. Wrapped within a magnesium frame, the One is a relatively compact 5.5-incher, measuring 152.9 x 75.9 x 8.9 mm, and weighing just 162 grams. The 1080x1920 pixel resolution screen is literally slapped on top of the chassis, so the top and bottom bezels are actually recessed. At the back we have a 13-megapixel Sony IMX214 sensor with 6 lenses and a wide, f/2.0 aperture. Lastly, the OnePlus One is powered by a customized version of CyanogenMod OS, which has been redesigned with a minimal, completely flat UI.
The Xiaomi Mi 4 comes with a 5-inch 1080p, fully laminated display and top notch hardware: it runs on the quad-core Qualcomm Snapdragon 801 system chip clocked at up to 2.5GHz, and comes with a plentiful 3GB of RAM. The battery is a sizable 3080 mAh pack that can last around a day and a half according to Xiaomi, more than most other 5-inch flagship phones. The Mi 4 also supports quick charging, so you can juice it up to 60% in less than an hour. In terms of cameras, the Mi 4 boasts a 13-megapixel rear one and a high-res, 8-megapixel shooter with a Sony sensor up front. The Mi 4 comes in two versions: one with 16GB of internal storage, and another one that makes a jump directly to 64GB, skipping a 32GB model. The storage is also of the fastest eMMC 5.0 kind.
Meizu's MX4 Pro is our sub-$500 Quad HD display offering, but that's not all there is to it. It sports a large 5.5" display, fingerprint sensor, dedicated DAC, octa-core chipset, and 3 GB of RAM are on board. The device does not offer a microSD slot for external cards, but this is the price for a 32 gig model you are looking at. Furthermore, the MX4 Pro offers a 20.7 Sony Exmor RS camera, and a hearty 3350mAh battery.
The Lenovo Vibe Z2 Pro features Quad HD screen that measures 6 inches, a 7.7mm-thin metal body, a quad-core 2.5GHz Snapdragon 801 processor, 16MP rear camera with OIS, NFC, dual SIM slots, and an everlasting 4,000 mAh battery, all for less than $500 without a contract.