Stories you shouldn't have missed this week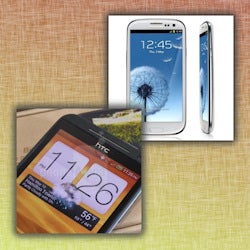 Looking for some interesting stories, eh? Well, you have come to the right place. As we do every weekend, we have put together the most interesting among the stories that we posted over the past week.
For starters we had the
HTC EVO 4G LTE
launch date delayed, but it is only a matter of time until the smartphone lands on Sprint's shelves. Also, Verizon made headlines with its announcement to kill grandfathered all-you-can-eat data plans, so subscribers who are affected better start looking for alternatives that meet their data requirements. Speaking of Verizon, what is said to be the carrier's version of the
Samsung Galaxy S III
apparently showed up in benchmark tests and scored pretty well.
More information about these and other stories is available at the links below.