Samsung announces an 8K movie shot with Galaxy S20, Note 20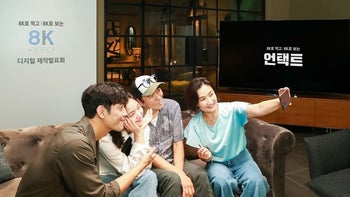 Samsung
has launched the production of the movie "Untact", shot in 8K video with a 16:9 ratio using the Galaxy S20 and Galaxy Note 20. The reel is a typical Korean romance, directed by Kim Ji-Woon, who enjoys a cult status among horror fans for his work on titles like "A Tale of Two Sisters", and "I Saw the Devil".
Untact is really far from those horror classics, although the movie deals with the recent COVID-19 pandemic. There are no zombies in the movie, just two lovers, that can't see each other because of the lockdown.
"Although the movie is short, it will show in detail the stories of men and women who cannot meet due to the COVID-19 situation"
, reads an official note from Untact's team.
Samsung plans to open something called "8K Cinema" in two downtown Seoul locations (Yeonnam-dong and Seongsu-dong) to show the short movie on its 8K QLED TVs.