PhoneArena Awards 2011: Best tablet
36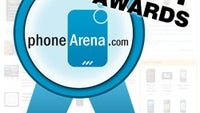 Ladies and gentlemen, the time has finally come for the
PhoneArena Awards of 2011
to pick the year's best tablet. What makes a tablet worthy of becoming numero uno in today's category? Well, we are taking the overall user experience into account, so pure technical specs like clock speed, RAM, megapixel count, and the likes don't really matter that much.
The winner in today's category needs to be easy to use and pleasant to look at. Furthermore, size and weight are also of great importance. Its portability needs to be met with decent performance and a long battery life.
Can you think of a device that meets these criteria? We sure can, and we are giving it the "Best tablet" title today, but before that, allow us to remind you that we have given out a dozen of other awards already. We have them listed by category below, so if you have missed any of them, feel free to take a look.
The
iPad 2
gets the prime spot today not only because it was the slimmest tablet at launch and offered Apple's brand new, dual-core A5 chip. It is the year's best tablet because it delivers a yet-to-be-matched tablet experience and has the broadest selection of tablet-optimized apps out of any platform you could think of. Will Ice Cream Sandwich bring the Android tablet experience up to par? It certainly has the potential, so a year from now, the king of all tablets might not be made by Apple. Until that happens, however, the iPad 2 will be the tablet to be dethroned.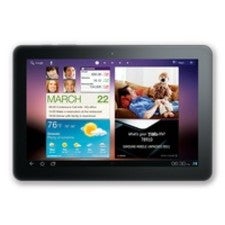 Samsung Galaxy Tab 10.1
First runner-up:
Samsung Galaxy Tab 10.1
Okay, we know that some will argue that the
Samsung Galaxy Tab 10.1
should have taken the top spot in today's category. However, they should keep in mind that if it wasn't for the iPad 2 and its slim profile, Samsung probably wouldn't have gone back to the drawing board and redesign its 10.1-inch tablet right before launch. Yet the result from that transformation was successful indeed – a slate slimmer and lighter even than the already anorexic iPad 2. But despite its thin waistline, the Galaxy Tab 10.1 packs enough processing punch to deliver a smooth Honeycomb experience.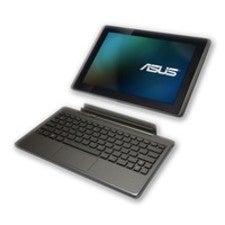 Asus Eee Pad Transformer
Second runner-up:
Asus Eee Pad Transformer
The
Asus Eee Pad Transformer
introduced an interesting concept to the market – the tablet came with a detachable keybard that did not only convert the slate into a Honeycomb netbook, but also extended its battery life to the staggering 16 hours. And people seem to love the idea, judging by how well the tablet sold both in Europe and in the U.S. Those who were hesitant about grabbing one, however, are likely not going to think twice once its successor, the Tegra 3-powered
Asus Transformer Prime
hits the market.
There you go, folks! The iPad 2 gets our "Best tablet" award today, followed by the Samsung Galaxy Tab 10.1 and the Asus Eee Pad Transformer. However, the PhoneArena Awards of 2011 are not over yet. The last two categories are likely to be the most exciting ones yet, and will be announced over the next couple of days. Stay tuned!