PhoneArena Awards 2011: Best Innovation
35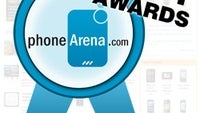 It's time for our second post in the PhoneArena Awards 2011 series, where we acknowledge the best (or worse) products, technologies and achievements that have occurred during the year. Last time, we discussed the
Technology Breakthroughs
of 2011, and now, we'll be awarding the
most significant innovations
that have happened within the wireless industry this year.
First things first, let's explain our understanding of innovation. Of course, the term may be loosely used in a lot of situations (manufacturers of cell phones and tablet like to use it a lot, that's for sure), but we really wanted to have a more strict definition for it. For example, we don't really consider the jump from 1 GHz processors to 1.5 GHz processors "innovation". It's simply normal evolution, and obviously, manufacturers didn't have too many obstacles in their way in order to make this progress. By "innovation", we mean a technology, which introduces something new, and never-before-seen to the audience. "Innovation" can also be an achievement, which marks the circumvention of a major technological hindrance. Interestingly, it turned out to be kind of difficult to point out three very significant innovations that we've seen in the industry during last year. But fear not - we found them! Let's see who'll win this prestigious award...

And the award goes to:

Google Wallet
While very,
very limited
right now,
Google Wallet
is still a very important milestone for the proliferation of the NFC technology. It's actually the first real attempt at creating a standardized payment system based on near-field communications, and we sure hope that it'll succeed. And why not - what could be easier than just taking our phone out and placing it on top of a terminal for a second to make а purchase? Unfortunately, the service is still only available on the
Nexus S 4G
on Sprint, and works with Citi Mastercard, but there are plans to expand it with support for other cards like Visa and American Express. You think this is kind of limited? Well, it's actually the most complete approach to NFC to date, so we're having our fingers crossed that we'll see further development of the service soon!

First runner-up:

Glasses-free 3D displays
Our first runner-up is
glasses-free 3D
(check our
EVO 3D review
and
Thrill 4G review
out for more details). As you can imagine, the limited application of this technology is largely the reason for us to position it as a runner-up in the Innovation category. While not as potentially important for our social well-being as Google Wallet, we can't hide the fact that phones with glasses-free 3D displays have been an unexpected and very innovative addition to the portfolios of some manufacturers. Yes, 3D has its drawbacks and will most probably remain a very niche technology, but it was a much-needed breath of fresh air in this relatively straightforward market.

Second runner-up:

Motorola's Lapdocks and the Asus Padfone
Speaking of innovation, it's not everyday that a company decides to come up with a full product that's never-before-seen. Such was the case with Motorola's
Lapdocks
, the first of which introduced alongside of the
Motorola ATRIX 4G
. The ability to dock your phone into a laptop-like device, delivering a quasi-laptop experience was naturally seen as more of a gimmick by many, but it does look cool, and actually isn't that useless (though you can easily live without it).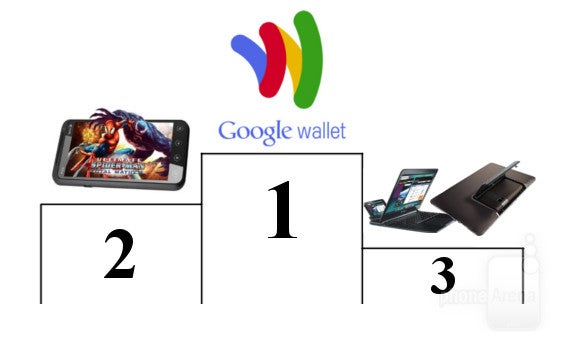 1st - Google Wallet2nd - Glasses-free 3D displays3rd - Motorola Lapdock and Asus Padfone
On the other hand, the
Asus Padfone
demonstrates a similar concept, only this time, you phone docks into a tablet-dock, giving you a tablet-like experience. Just how cool (read: practical) it'll be however, remains to be seen, as the Padfone is
expected to launch in early 2012
.
So, what you guys think? Do you agree with us on the way we've ranked these three innovations, or you have a different opinion? If that's the case, we'd love to know it - just leave a comment below! This was our second award — Best Innovation — but be sure that many more are coming very soon, so stay tuned for the rest of PhoneArena Awards 2011!