PhoneArena Awards 2011: Best cameraphone
77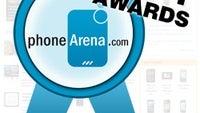 Remember the days when only cream of the crop cellphones were equipped with a camera worthy of being called good? Yeah, that wasn't too long ago, yet nowadays, even mid-range devices come with a decent shooter, and the high-end smartphones are well on their way to replacing entry-level point-and-shoot cameras.
That is why today, the
PhoneArena Awards of 2011
will honor the year's best cameraphone. And the rules are pretty straight-forward – for a device to be pronounced winner in today's category, it needs to be capable of taking excellent shots under a broad range of conditions and with minimum effort on the user's side. Things like price range or hardware are not of importance.
That being said, it is now time to announce the best cameraphone of 2011, but before we continue, let us remind you that nine awards have been given already. The previous categories are listed below, so in case you have missed any of them, do not hesitate checking them out.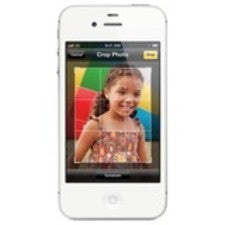 1st – iPhone 4S
And the award goes to:
iPhone 4S
When the
iPhone 4S
was being announced, one of the features that got highlighted the most was its all-new 8-megapixel camera. And rightfully so – thanks to it, the latest iteration of Apple's smartphone takes great photos with ease and is quickly growing in popularity among amateur photographers, as
its impressive Flickr stats show
. Photos taken with the iPhone 4S in broad daylight are full of detail and the color reproduction is accurate and realistic. Its interface is simple, yet the
technology behind it
is not. The camera on the iPhone 4S has advanced optics for sharper images, a back-illuminated sensor and f/2.4 aperture for better low-light performance, and a hybrid IR filter for maximum color accuracy. On top of that, its camera is devilishly fast – it needs only a total of 1.1 seconds to boot, to focus on an object and to take the photo. And in just half a second, it is ready to capture the next image. Last but not least, the iPhone 4S excels in taking 1080p HD video.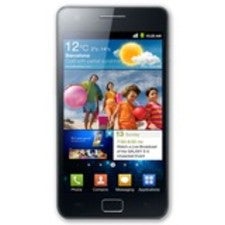 2nd – Samsung Galaxy S II
First runner-up:
Samsung Galaxy S II
In all honesty, the
Samsung Galaxy S II
does not lag far behind the iPhone 4S when it comes to shooting photos and videos, which is why it well deserves the second spot. Its 8-megapixel wide-angle camera captures a lot of detail and does a great job at representing colors accurately. Its shot-to-shot times are very short as well thanks to the virtually missing shutter lag. Shooting indoors? No problem! The Galaxy S II takes more than decent photos even when light is scarce. And as far as videos are concerned, 1080p footage taken with it is fluid and full of detail.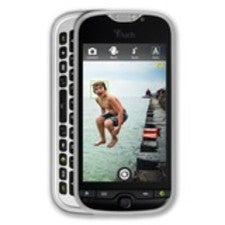 3rd – T-Mobile myTouch 4G Slide
Second runner-up:
T-Mobile myTouch 4G Slide
HTC smartphones are generally not known for having great cameras, but the
T-Mobile myTouch 4G Slide
is an exception to that rule. As a matter of fact, it is arguably the best cameraphone that the company has crafted so far. Its 8-megapixel camera, backed up by a dual LED flash, excels when taking outdoor shots and delivers sharp looking visuals, spot on exposure, accurate color reproduction, and nice looking details. It is also impressive how it manages to adjust the white balance correctly regardless of the lighting conditions. Add to that the zero shutter lag, the broad selection of shooting modes and the 1080p video capture and you have a device that will make you think twice whether you really need that old and clunky point-and-shooter.
And this, folks, concludes today's edition of the PhoneArena Awards of 2011! The iPhone 4S takes the title of best cameraphone, followed by the Samsung Galaxy S II and the T-Mobile myTouch 4G Slide, made by HTC. However, the PhoneArena Awards of 2011 are not over just yet. We still have a few more categories to announce, and the most interesting are yet to come, so stay tuned!