PhoneArena Awards 2011: Game of the year
22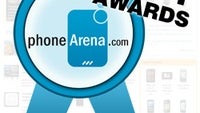 Admit it! You also play video games on your smartphone or tablet, don't you? Well, you are not alone – video games have been the most downloaded kind of apps for quite a while now, and that might not change anytime soon.
That is why we are here to present the Game of the year award, which is the eighth category in the
PhoneArena Awards of 2011
. And believe us when we say that it was not easy for us to pick the best one among the piles and piles of titles that were released over the year.
For a game to walk away with the prestigious title, it needs to be a lot more than your garden variety
Angry Birds clone
. It has to be fun, challenging, and good-looking. It also needs to be capable of keeping you entertained for more than seven minutes and a half – the more, the better. Bonus points are awarded for a high addiction factor. However, we are prioritizing gameplay over visuals here, so don't expect an otherwise dull video game to take the top spot today thanks to its flashy graphics (e.g., ancient pagodas, ruined fortresses, and the likes).
But before we begin, below are the previous seven categories in the PhoneArena Awards of 2011. In case if you have missed them, feel free to check them out.
Technology Breakthrough
Best Innovation
Most Significant Deal
Most delayed smartphone
Game-changing product
Most overpriced product
Best product design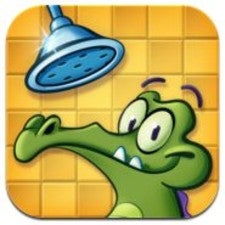 1st – Where's my water?
And the award goes to:

Where's my water?

Who would have thought that a seemingly childish game, such as Where's my water, can be so fun and addicting? Yet the game well deserves the prime spot in today's category as it is both original and challenging. It offers over 120 levels of puzzle-solving goodness (hopefully, more of them are on their way) topped off with a dose of colorful, cartoonish graphics. We would strongly recommend that you avoid playing Where's my water if you have an important exam coming up, unless you want to spend more time showering Swampy the alligator rather than reading books and cramming scientific formulas.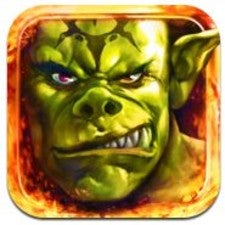 2nd – Order & Chaos Online
First runner-up:

Order & Chaos Online

There are probably not many hardcore fans of the MMORPG genre who have not heard of Order & Chaos Online. The video game lets you explore a vast fantasy world, challenge hundreds of quests, and interact with an immense number of other players from around the globe. Of course, people would say that this title is nothing but a World of Warcraft clone, but we don't really find anything wrong with that. Can you play WoW on your iPhone? We thought so. Besides, the game is fun, challenging, and addictive enough to deserve the first runner-up spot in today's category.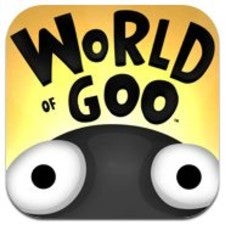 3rd – World of Goo
Second runner-up:

World of Goo
World of Goo has been around for quite a while, but it wasn't until this year when the physics-based structure-building game got ported to Andorid and iOS. And while there is a number of other titles that offer similar gameplay, to us, World of Goo stands above them. It has charm, style and personality – things that the clones usually lack, but what also makes us like the game so much is its challenging gameplay, which makes you want to beat the game all the way to its very last level.
There you go, folks! Where's my water grabs the Game of the year title in the PhoneArena Awards of 2011, followed by Order & Chaos and World of Goo. The next category is to be announced tomorrow, so stay tuned!