PhoneArena Awards 2011: Technology Breakthrough
51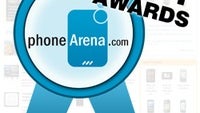 So, while you guys are having fun over at the PhoneArena Reader Awards 2011 post, we decided that we shouldn't just sit aside and watch, you know, we felt that we want to give our own awards to the best (or worse) products, technologies and achievements that have occurred during the year. We plan to present you with a series of articles, each time giving a different award. The last, and most important one, of course, will be the one for Best Phone, but until we get there, we'll have lots and lots of fun discussing and remembering many other products, for various reasons.
We decided to start with giving an award for
Technology Breakthrough
of the year. We've seen many new technologies being utilized by manufacturers and developers in 2011, so naturally, picking the most significant one wasn't the easiest of choices. Plus, we wanted to honor a tech, which is obviously on its way to becoming widely popular, not just a fancy new trick that has been used here or there. Meanwhile, it had to be something big, having a profound impact on the industry... And we felt that the best candidate for the Technology Breakthrough award is...

And the award goes to:

Cloud services
The Cloud is no longer a place where you can simply store all of your files and stuff. No. It's grown to be so much more. Now, the Cloud has become an almost inseparable part of our digital lifestyle. Whether we're talking about simple tasks such as contact and calendar syncing, or more advanced operations like the ones found with
iCloud
, it's obvious that the Cloud is becoming ubiquitous. It's being utilized more and more, and it's absolutely certain that it's here to stay. The progress this technology has made during the year is very notable, so we think that it definitely deserves the first place.

First runner-up:

Dual-core processors
But what do we rank next? We want to place the names of two runner-ups next to the Cloud. Actually, choosing the first runner-up wasn't as hard.
Dual-core processors
! Well, of course – the dual-core processor is now a must for every self-respecting high-end smartphone. Some might even argue that dual-core processors deserve to stand at the top, but we should all keep in mind that their benefits are still somewhat limited for the moment. There aren't that many applications written with more than one core in mind, and there aren't many OS functions optimized to take advantage of two cores. But there is a noticeable performance gain, and we're absolutely sure that more and more software will get optimized soon, so... dual-core processors FTW!

Second runner-up:

LTE
Our second runner-up is... wait for it...
LTE
! We're not hearing the applause, people, c'mon, give it up for LTE!!! Now, that's more like it. Due to its limited nature, LTE isn't reaching a great deal of markets yet, but it will soon. Why are we so certain? Well, it doesn't take a genius to know that 10 is more than 1, right? Especially in this case, where the reachable 10 Mbps of LTE make our experience so much better, compared to the 1 Mbps we're used to with 3G networks. LTE is the next big step in the evolution of data connectivity, and the fact that it's already here is so exciting!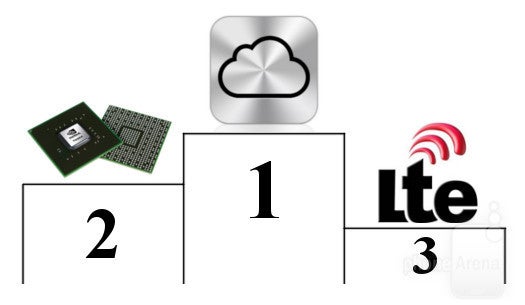 1st - The Cloud2nd - Dual-core processors3rd - LTE
So there you have it, guys and gals, we've given our first award – Technology Breakthrough. What's your opinion? Do you agree with us on the way we've ranked these three technologies, or not really? Maybe there's some other tech of vital importance, even more significant that the Cloud, Dual-core processors and LTE, that should have won? If so, feel free to let the world know in the comments below! And of course, be sure to stay tuned for our next post from the PhoneArena Awards 2011 series, where we'll take our time to give it up for the Most Innovative Product of the year!