PhoneArena Awards 2011: Best budget-friendly smartphone
43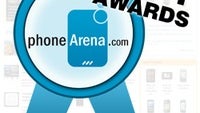 Inside the stores of every wireless carrier, there is always this special, well-lit section reserved for the priciest, most sought-after smartphones. Unfortunately, we sometimes get so carried away playing with such top-shelf handsets that we overlook the numerous cheaper alternatives.
That is why today, the
PhoneArena Awards of 2011
will honor the best budget-friendly smartphone of the year. And for a handset to deserve the prestigious title, being reasonably priced is not going to suffice. We are looking for a smartphone boasting a great value-for-money ratio combined with a price tag that even cheapskates would call cheap. Another thing that we have to mention is that we are taking only the carrier's launch price into consideration, so third-party retailers, such as Amazon or eBay, do not count.
That being said, it is time to unveil the best budget-friendly smartphone of 2011, but before we start, allow us to remind you that eight other awards have already been given. Below is the list of the categories we have announced so far, so in case if you have missed any of them, feel free to take a look.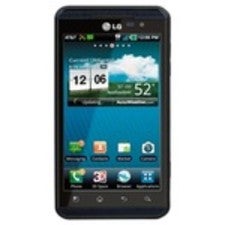 1st – LG Thrill 4G
And the award goes to:
LG Thrill 4G
What makes the
LG Thrill 4G
different from other smartphones is that it is blessed with the skill of 3D. Besides capturing 3D content with its dual, 5-megapixel cameras, it lets you watch it straight on its display without the need for you to wear those dorky glasses. And knowing that the smartphone packs some more than decent hardware, namely a 4.3-inch WVGA touchscreen and a 1GHz dual-core processor, it is hard to believe that it launched bearing a rather modest, $100 price tag. That is pretty good for a smartphone that will surely impress your buddies when you show them some 3D photos of your pet iguana.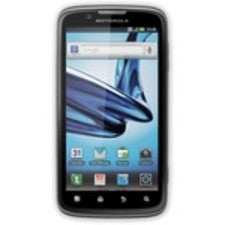 2nd – Motorola ATRIX 2
First runner-up:
Motorola ATRIX 2
"The world's most powerful smartphone" is the catchphrase the
Motorola ATRIX 4G
was marketed with back in the days. Well, its successor, the
Motorola ATRIX 2
may not have what it takes to be worthy of such a title, but with a $100 on-contract price, it is still one pretty sweet smartphone. For a benjamin, you get yourself a device with a 1GHz dual-core processor, 4.3-inch qHD display, and a 8-megapixel camera that can shoot 1080p video, which are all specs similar to what some twice as expensive smartphones can offer.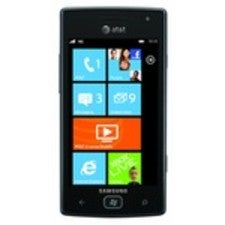 3rd – Samsung Focus Flash
Second runner-up:
Samsung Focus Flash
The
Samsung Focus Flash
well deserves its spot in today's category as it offers quite a lot of bang for its buck. Sure, its hardware may be considered nothing out of the ordinary for today's standards – a single-core 1.4GHz processor, 3.7-inch WVGA display, and a 5-megapixel camera, but when you take into account its on-contract price of $50, there is not much more that you can ask for.
Well, folks, the year's best budget-friendly smartphone is the LG Thrill 4G, followed by the Motorola ATRIX 2 and the Samsung Focus Flash. However, the PhoneArena Awards of 2011 are not over yet. The next category will be announced tomorrow, so stay tuned!