PhoneArena awards 2011: Game-changing product
47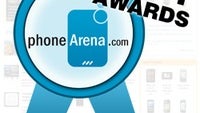 Ladies and gentlemen, welcome back to the
PhoneArena awards of 2011
! Today, we are here to honor the game-changing product of the year; the product that boldly broke the well-established standards of the wireless industry and grabbed the attention of consumers and manufacturers alike.
Some might think that the device we have in mind today has the tech specs of a rocket ship and the looks of a luxury car, but they would all be wrong. For the game-changing product of 2011 brags neither with its hardware nor with its visual appeal. Instead, it stands out with its extensive set of features delivered at an almost too good to be true price.

And the award goes to:

Amazon Kindle Fire
Just several months ago, if one wanted to get themselves a decent tablet, they had to drop a considerable amount of cash on the table. Of course, those no-name Android-powered alternatives have been and will most likely be around for quite a while, but the fact that no popular brand backs them up can make even the less tech-inclined consumer have second thoughts before buying one.
Well, the
Amazon Kindle Fire
puts an end to all that. For the first time since modern tablets hit the mainstream, consumers can purchase a slate that offers an extensive set of features without breaking the bank, and all of that from a company they have actually heard of before. Besides, Amazon chose the perfect time for the launch of its tablet – right before the holiday shopping spree was about to begin.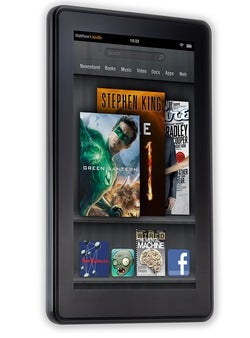 Sure, since the device is priced at only $199, Amazon is not making much for every Kindle Fire that it sells, but that is not much of a priority for the company right now. Instead, the fees for services and software that Amazon charges is where the cash is going to come from, and the tablet's affordable price is going to drive the rapid expansion of the Kindle Fire user database.
But what about the
Barnes & Noble Nook Tablet
? Yes, the Nook Tablet is definitely similar to the Amazon Kindle Fire, but superior it isn't. What puts the Kindle Fire in front of Barnes & Noble's offering is the vast Amazon ecosystem, which offers both an extremely rich selection of multimedia and access to a great number of third-party software. Besides, the Nook is priced at $50 steeper, which does not seem to be justified, even though it offers some flexibility when it comes to on-board storage.
And there you have it, folks! The PhoneArena award for a game-changing product of 2011 goes to the Amazon Kindle Fire. However, the next award is to be given no later than tomorrow, so stay tuned!