Participants wanted for latest Motorola DROID soak test
11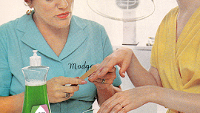 Motorola is asking owners of the
Motorola DROID Ultra
,
Motorola DROID Mini
and
Motorola DROID Maxx
to take place in a new soak test. You must be a member of the Motorola Feedback Network to be part of the soak test, and must agree to keep information about the test confidential. By updating a small number of handsets with new software, Motorola can test it out without putting a large number of phones at risk.
The update is believed to be
similar to the one that recently was sent out to owners of the Motorola Moto X
which improved the camera on that device. The focusing will be faster and switching between the front and rear camera will be faster. The voice activated touchless control will be improved as will be call quality. New features also will be coming along with improvements to Moto Care and Moto Assist.
We don't know when the update is coming, but with a soak test about to take place, if you own one of the three new Verizon branded Motorola DROIDs, keep your eyes and ears open.
"Hi,

Thanks for joining the Motorola Feedback Network. We are inviting owners of Droid Ultra, Droid Mini or Droid Maxx on Verizon to participate in an early preview of a new software release, and provide feedback. If you are not currently using a Droid Mini, Ultra or Maxx, please excuse and ignore this email.

Click this link — [REDACTED] – to take the enrollment survey if you wish to take part. Note that you must be a member in good standing of the Motorola Owners' Forums to be included. The registration window could close without notice so please respond as quickly as possible.

This is a confidential test under the terms of the Motorola Feedback Network. Do not post any details or information about this on any public sites.

Thanks — please understand that start times are always fluid. We ask for your patience if you register but don't hear from us right away.

Matt
Motorola Owners' Forums
Motorola Feedback Network"
source:
Phandroid