NVIDIA's CEO says Tegra 2's role in smartphones is to make them computer-centric
5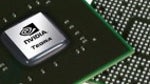 NVIDIA's CEO, Jen-Hsen Huang, is one of the most wanted men in the smartphone space today. It seems that cellphone and tablet manufacturers are all pumped up about using his firm's Tegra 2 processor to get the ball rolling on dual-core processing. Huang says that the big thing about putting the Tegra 2 under the hood in smartphones is that it turns the device from being a product focused on the phone, to becoming a device that is computer-centric. The executive said that he believes that in the future, "Your mobile device will be a computer first and a phone second." He went on to add that in ten years, the smartphone will evolve into the most sophisticated computer.
Huang feels that this is all "A big deal" for the computing industry and according to him, this is coming sooner than you might think. Speaking about the impact on his company, the executive said, "Our tablet business and our phone business is going to ramp, and it's going to ramp hard. So, we just have to build some of the best things we've ever built, and so I think Q1 is when all of you will see what we have been so busy working on, and I think you will be more than surprised and delighted."
The CEO also noted that the Tegra line has a long future ahead. He said, "Tegra 2 is just our first entry. Tegra 3 is almost done and Tegra 4 is being built....every single year there will be a new Tegra." It all sounds exciting and when an analyst referred to Android 3.0 (Gingerbread) as an OS update, Huang set him straight by replying, "To call the next generation devices an operating system update would really be an understatement I think, and it would do injustice to the amount of engineering that has gone into building the next-generation of tablets."
source:
NetbookNews
Recommended Stories