New Samsung S Voice assistant interface leaks, spews out responses much faster
20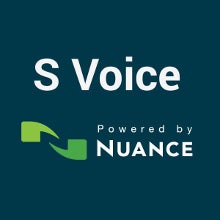 Besides
Samsung's S Health and WatchON apps
,
S Voice will also be getting a makeover
with the
Galaxy S5
's arrival, and a whole suite of screenshots from the revamped service has appeared to prove that point.
The sources say that Samsung's homebrew voice-activated personal assistant is now much, much faster to take input and spew out responses than before. The interface has also undergone some changes, as you can see in the screens below, though the aesthetics and color scheme aren't changed that much, which we can't say is a good thing.
In any case, it's not going to be only top-notch hardware with the Galaxy S5, but seemingly every bit of the software and the interface elements have been overhauled, and the only thing to wait for now, is the complete package.