Leak indicates that TELUS will be selling the HTC One V for $29.99 starting on June 8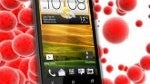 Although we're waiting to get our itty bitty fingers on the
HTC One V
stateside, our friend north of the border have been checking it out very recently – with yet another mobile carrier expected to start selling the smartphone very soon.
So far, Canadian carriers Koodo Mobile and Bell have been selling it, but a
leaked document from TELUS
indicates that a launch is in the very near future for the carrier. Specifically, the date of
June 8th
is attached to the HTC One V, but more importantly, we're also given an overlook in regards to the handset's pricing.
Above all, we have to admit that
$289.99 for the handset outright
isn't that bad of a deal – especially when customers won't be tied down to a contract. However, if you decide to go the contract route, just be aware that you'll spend
$229.99 and $189.99
respectively for the smartphone on 1-year and 2-year contracts. Well, there's the 3-year contract price of
$29.99
for those willing to be a customer for a long time.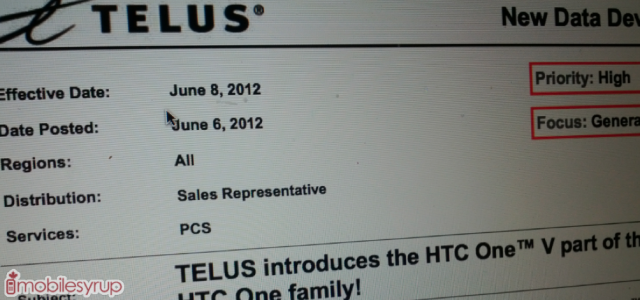 Overall, our Canadian friends have the pick of the litter when it comes to choosing where to buy the handset – albeit, we're still eager to know exactly which US carriers will be selling it.
source:
MobileSyrup