HTC wiggles out of its slump in February, margins to rebound in Q2
5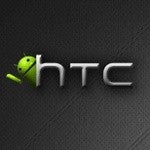 HTC reported a 22.76% increase in revenue for February compared to January, hinting that its hardest times might be getting behind it. Revenue is still 36.79% down compared to last year's results, so HTC's low guidance for the first quarter remained unchanged.
What shows light at the end of the tunnel for the Taiwanese, though, is that HTC now says both its gross and its operating
margins will recover
to the levels seen in the first three quarters of 2011, i.e. well into the teens.
For Q1 of this year they are expected to be 25% and 7.5%, respectively, while last year HTC managed 29.25% gross and the commendable 15.81% operating margin, which used to be second only to Apple before Samsung's Android success story began.
We'll see if HTC will manage to pull the recovery off to the previous margin levels, but if its
new "One" line of Android handsets
is any indication, it has every chance to do so in the second quarter.