HTC Hima (One M9) may be unveiled at a dedicated event, outside of CES and MWC
26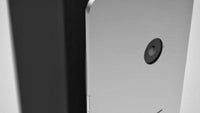 Back in March of 2014, HTC chose to unveil its most recent flagship, the One M8, in New York and London, at its own dedicated event. For whatever reason, the company obviously didn't feel like an announcement at CES (January) or MWC (later in March) was appropriate, and according to
@upleaks
, HTC may be planning a repeat of that arrangement with the oft-rumored Hima (One M9).
If you're just catching up on Hima, here's what we know so far. The device will have a 5-inch 1080 x 1920 resolution display (though a 5.2- and 5.5-inchers have also been suggested), a quad-core, 64-bit Qualcomm Snapdragon 810 processor, 3GB of RAM, a 2840 mAh battery, and surprise-surprise, a 20.7-megapixel camera (likely by Sony). That's right, it would appear that HTC may very well be ditching the UltraPixel tech that's been keeping its devices a step behind competitors, and that's definitely good news. The One M9 is expected to come in the typical HTC color palette: Gray, Silver, and Gold.
More as we get it, folks!