Google lets four new countries sell apps in their native currencies from Google Play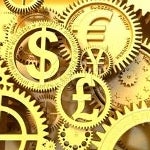 Google announced on Thursday that developers in the
Czech Republic, Israel, Poland, and Mexico can now sell paid-apps and in-app purchases on Google Play and have the revenue

deposited right in their local bank account

. In other words, developers in those four countries can now accept their native currency. If you develop apps in any of the four countries listed above, Google wants you to visit
play.google.com/apps/publish
to open a Google Play developer account. Once that is done, you simply upload your app, price them in any currency available for buyers, publish your app and then receive your financial data and payouts in your hometown currency.
Developers in Mexico and Israel who have already been using an Adsense Merchant account to sell apps, have to switch to a Google Play developer account in their local currency. Google says developers in those two countries
will be receiving an email
from the Mountain View based tech giant detailing how to migrate to a new Google Play developer account.
Since app buyers in the
Czech Republic, Israel, Poland, and Mexico will be able to make Google Play purchases in their native currency, Google suggests that all developers head to the
Developer Console to set prices for their apps in the four new currencies that are now accepted.
source:
Google
via
Phandroid