Google Now will soon let you control media with your voice
15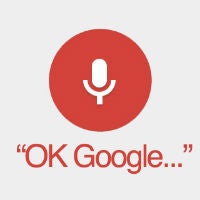 Just last week, we were wondering when Google would be expanding voice controls to allow for media controls (not to mention when any voice command system would offer
full voice controls
), and it seems that the team at Google already had the plans in the works. It appears that Google Now will soon let you control media with your voice.
The feature is already available for some, but not for everyone. We tested it out and it does indeed work, and the commands that are working are quite nice. Saying "previous song" would restart the current song, rather than playing the previous song in the playlist. But, we found that saying "play next song", "next song/track", "stop music", or "pause music" worked just fine, although there was no way to restart the music once it was paused or stopped. Additionally, saying "volume up/down" or "lower/raise volume" bumped us into the volume settings menu, but didn't change anything.
Going by the general rules of Google's rollouts, the feature should make it out to most users within a week or two, so keep an eye out. This is definitely a solid addition to Google Now's voice commands, and is especially good timing, since these controls will be very nice to have with an Android Wear smartwatch.