First image of the Alcatel One Touch Idol Mini leak out, release by the end of the year
4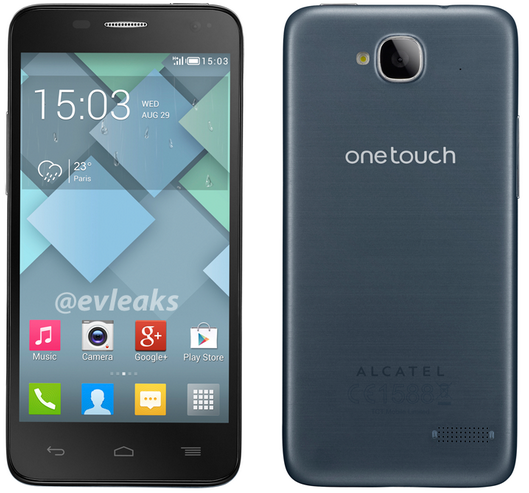 Alcatel One Touch Idol Mini
Alcatel is small peanuts in the bigpicture of smartphone manufacturers, but its relative obscurityhasn't stopped the French company from attacking the highlycompetitive market, with mixed results at best.
While the OneTouch Idol isn't winning any popularity prizes any time soon,Alcatel is seemingly unmoved by this,for a leaked photo by infamous @evleakshas spilled the beans on the existence of a One Touch Idol Mini.Expected to arrive by the end of the year, there has, as of yet, beenno mention of this particular device, nor the particular internalsthat we can expect. If its big brother is any reference, we wouldn'thope for a specs beast – the One Touch Idol, while lightweight andslim at 110g and 7.9mm, respectively, it features a mid-rangespecs sheet.
The'mini' segment has received some considerable attention lately, withboth Samsungand HTCintroducing more compact versions of their flagships, and this mustbe where Alcatel's One Touch Idol Mini is headed, too. But unlessAlcatel manages to work up a small miracle in terms of price, theIdol Mini is most likely bound to continue the trend of obscuredevices that just can't compete with the market leaders.
source:@evleaks