9 of the best high-end smartphones with microSD card support that you can buy right now
66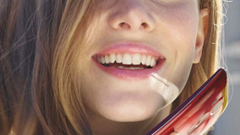 If you own an iPhone, you're already used to not having the ability to pop a microSD card inside your handset. Hey, that's perfectly fine! But when it comes to Android and other platforms, most customers expect high-end smartphones to have microSD card slots. Even so, lately we've seen quite a few flagships that don't offer expandable memory. The Galaxy S6 and S6 edge are the latest popular examples, and it seems that Samsung's decision not to include support for microSD cards is mainly related to the refreshed design language of the S6 series.
But we're not going to talk about the Galaxy S6 now. Instead, we'll present you some of the best high-end smartphones that
have
microSD card slots. We're only including new (or relatively new) devices, no older than 1 year. In chronological order:
The Passport is a rarity among today's smartphones, being unusual even for BlackBerry. This is one of the widest high-end handsets we've ever seen, featuring a square 4.5-inch touchscreen display with 1440 x 1440 pixels and 453 ppi, and a 3-row QWERTY keyboard below it. The Passport's 32 GB of internal memory can be upgraded with microSD cards up to 128 GB. Launched in September 2014, the BlackBerry Passport can currently be bought for as low as $512.99 unlocked (at least if you're getting it from Amazon).
BlackBerry Passport review
.
Since the Xperia Z4 has yet to be released outside of Japan, the Xperia Z3 remains the best high-end global smartphone from Sony. Its thin, water-resistant body certainly makes the Z3 attractive, especially since it currently costs around $500 off contract.
Sony Xperia Z3 review
.
No images
Just like Samsung's previous Galaxy Notes, the Note 4 obviously also supports microSD cards, much to the joy of many users who don't think that 32 GB of storage space is enough. Available since October 2014, the Galaxy Note 4 remains one of Samsung's most expensive handsets, currently being sold for $299 on contract, or at least $600 off contract.
Samsung Galaxy Note 4 review
.
No images
Although it was announced at the same time with the Galaxy Note 4, the Note Edge was released about a month later, in November. Most of the features that the Note Edge is offering are identical to those of the Note 4 (including, of course, microSD card support), the main difference between the two devices being that the Edge has a curved display that partially
hugs
its right side.
Samsung Galaxy Note Edge review
.
No images
Launched in December last year, the Huawei Honor 6 Plus is the world's first smartphone to have a rear camera with two 8 MP sensors. The handset has an all-metal body, a 5.5-inch 1080p display, an octa-core Kirin 925 processor, and
can be bought unlocked for under $400
(you can order it from almost anywhere in the world).
The G Flex 2 is the second curved and flexible smartphone made by LG (after the original G Flex from 2013), while also being the company's first handset to be powered by a Snapdragon 810 processor. Naturally, the G Flex 2 features microSD card support (like most LG smartphones). The handset can be bought for $99 on contract, or about $600 off contract.
LG G Flex 2 hands-on
.
Asus is one of the few relevant smartphone makers that relies on Intel Atom processors for its high-end smartphones. Announced in January, the company's latest flagship, the ZenFone 2 (with 4 GB of RAM and 64 GB of expandable internal memory), has just been
released in the US
, and you can buy it for only $299, unlocked.
Asus ZenFone 2 hands-on
.
While the HTC One from 2013 doesn't have expandable memory, HTC decided to add a microSD card slot to the One M8, as well as to this year's One M9. In fact, the One M9 isn't too different from the M8, although it does bring improvements like a Snapdragon 810 processor and a 20 MP rear camera. The HTC One M9 is available for $199 on contract, or around $650 off contract.
HTC One M9 review
.
Behold the newest flagship smartphone to have a microSD card slot: the LG G4. Interestingly, the G4 is powered by a six-core Qualcomm Snapdragon 808 processor, not by the octa-core Snapdragon 810. Other than that, the handset offers top of the line specs, including a 5.5-inch Quad HD display, and a 16 MP rear camera. While you can't literally buy the LG G4 in the US yet, you can pre-order it, and expect to receive it starting early June.
LG G4 review
.
Do you have a favorite smartphone from the ones presented above? Let us know!
Recommended Stories