Asus Zenfone 2 hands-on
24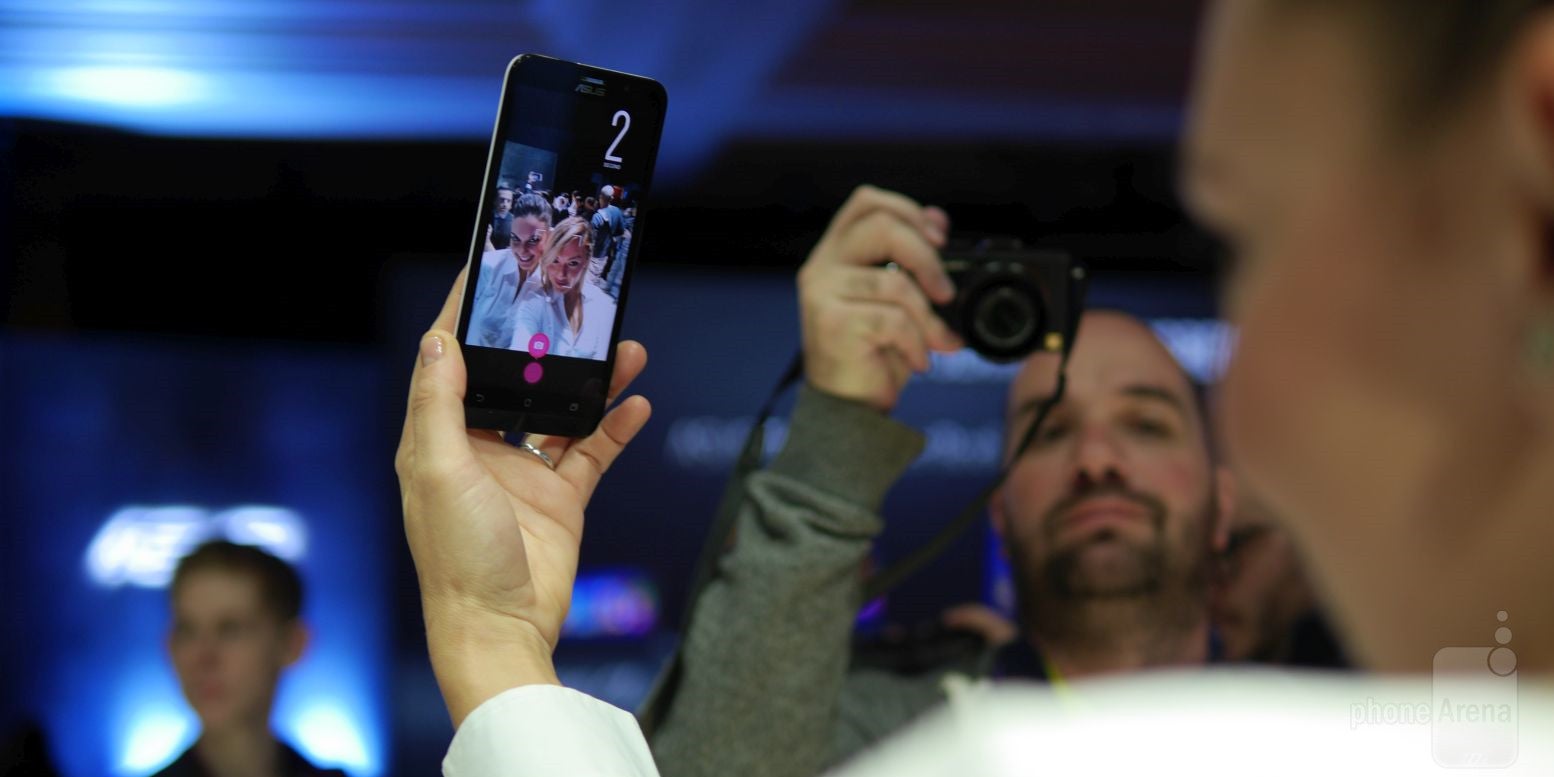 Don't get us wrong, Asus makes some top-notch, high-end laptops that radiate with the premium qualities we'd want in something cutting-edge. With its lineup of smartphones, however, they haven't been as compelling. Instead, its portfolio has been more middle-of-the-road than anything else. At CES 2015, the company unveiled its successor to the Asus ZenFone – the aptly named ZenFone 2. On the surface, it might not look all too menacing with its neutral demeanor, but it should be noted that it's the first smartphone outfitted with 4GB of RAM.
Design
Holding the ZenFone 2 for the very first time, we can't help but say that we're unmoved by its design. For the most part, it's more of what we expect from the company – a mostly all-plastic constructed smartphone. However, we will mention that we dig how there's some personalization with the various covers and finishes that the rear casing is available in. With our particular test model, it sports a brushed red metallic finish, but it's instantly recognizable that it's still plastic. Despite that, the various textured patterns that are available help to give this otherwise bland looking smartphone some style. We should note, too, that its volume controls have been put in the back of the phone, for a more natural feel as we hold the phone in our hand.
Display
The façade is dominated by a 5.5-inch 1920 x 1080 IPS display, which as we all should know, is nothing to brag about. Indeed, it's super detailed and has a natural color production – one that comes off nice looking to the eyes, but it's barely anything ground-breaking we haven't seen before. Still, from our quick analysis, its brightness output seems potent enough to make whatever is on-scree visible to the eyes.
Interface
Slowly and steadily, we're increasingly becoming attracted to Asus' customized Android experience – the ZenUI. Here with the ZenFone 2, it's running the most up-to-date version of the UI on top of Android 5.0 Lollipop. That's awesome news! Especially considering that many current high-end Android phones are still waiting to be updated. Visually, there's a balance between minimalism and responsiveness, as nearly every interaction is accompanied with some sort of cool animation. Needless to say, we're eager to get more intimate time playing around with the new interface.
Processor and Memory
Intel is increasingly stepping up its game, and it shows here with the Asus ZenFone 2, seeing that it's powered by a 64-bit based Intel Atom Z3580 processor – coupled with a whopping 4GB of RAM. You read that right folks, a staggering 4GB of RAM. From our cursory look, we can tell you that the phone is buttery smooth with all sorts of basic operations. Who knows how it'll fair with things like gaming, but maybe that 4GB of RAM will surely aid it in reaching its maximum potential with little effort.
Depending on the version of the ZenFone 2, it'll be available in 16GB, 32GB, and 64GB capacities, which can be supplemented by its microSD card slot.
Camera
Asus talked big about the handset's camera, a 13-megapixel rear camera that features a 5-element f/2.0 apertures lens and a dual-color Real Tone LED flash. In addition, they highlighted that it's an excellent thing to use for low-lighting situations, as its dynamic-range mode is able to adapt and enhance photos to expose improved details and the color range. Around the front, it's slapped with a respectable 5-megapixel wide-angle camera with an f/2.0 aperture lens. Everything sounds good, but until we see real sample from a final unit, we shall reserve our judgment.
Expectations
Knowing the specs and all, it's almost hard to believe that Asus has the ZenFone 2 priced at an impressive outright cost of $200. That's unbelievable, right? Especially for something with a 5.5-inch 1080p display, a 64-bit based processor, and running Android 5.0 Lollipop. However, we should note that's most likely for the 2GB model, so it'll be interesting to hear later on what they say about the 4GB model. Still, at $200, it's a steal on so many levels – even for an outright phone.