6 funny reactions to Samsung's unfortunate Galaxy Note 7 battery issue
73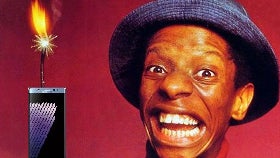 It's a bad day for Samsung. The company is
recalling its Galaxy Note 7
because the handset represents a potential health hazard.
Following various reports of
Note 7 batteries that exploded
while charging, Samsung wants to prioritize customer safety, thus it's recalling all Galaxy Note 7 units released until now (already sold, or just shipped to carriers and retailers) - about 2.5 million of them. Until the battery issue is resolved, Note 7 sales are halted around the world (
except for China
, where the device comes with batteries from different suppliers), while customers who already purchased the handset
can ask for a new device, or a refund
.
The issue is certainly going to have a negative impact on Samsung's future earnings and overall image, but the company is strong enough to get over this. Samsung's quick response, and the promise to fix things as soon as possible, are firm steps in the right direction.
Despite the rather ominous day that Samsung and many Galaxy Note 7 owners are having, we want to keep things lighthearted. We've gathered various funny reactions to the Note 7 battery problem, and we're inviting you to check them out below. Mind you, this is in no way ananti-Samsung article. In case you don't remember, wealso posted similar articles (with funny Twitter reactions) when
the iPhone SEwas released
, or when the
iPhone 6 bendgate
issue arose. We just think it's important to keep our sense of humor, even in not-so-great situations, and we hope you'll agree.
Let's start with this scene from Batman The Movie (1966):
Every #Galaxy#Note7owner right now… https://t.co/cz2RDJob0Y

—Mike Lovell (@tintedGreen) September2, 2016