The iPhone 6 bending or not, these #bendgate jokes are too funny!
66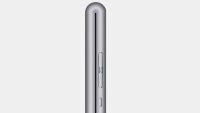 It's not a proper major iPhone launch event if there isn't some issue to go viral and raise a major ruckus on social media. It's been a while since the iPhone 4 "antennagate" scandal rocked our worlds, and the iPhone 5's "scuffgate", but for equal parts good and bad, the iPhone 6 and its
#bendgate issue
are back to deliver love, hate, drama, and most importantly - jokes!
By posting these little gems of satire and having a shared laugh about it, we in no way give Apple a silk glove treatment in case it somehow failed to ensure its big, beautiful phone retains its form under the most regular stress a smartphone faces in its life - being carried in a pocket. Apple isn't one to slack off when such issues arise to tarnish its name, so we're expecting it to intervene soon. And we're not talking about patenting and making wider jeans.