Last truly reliable Google phone Pixel 5 is stupid cheap currently
8
We may earn a commission if you make a purchase from the links on this page.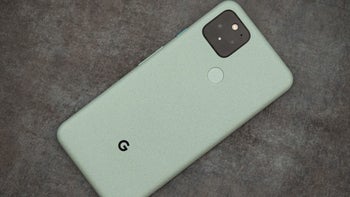 Even though the Pixel 5 came out in late 2020, it's still worth it in 2023. It has a 6 inches screen, which makes it more compact than the latest Pixel phones, and it has a higher 90Hz refresh rate than the budget
Pixel 6a
, which would cost you more than the discounted Pixel 5.
The Pixel 5 features a very competent rear camera array which might not be as outstanding as the setup on the pricier Pixel 7, but easily puts most mid-range priced phones to shame and will never let you down.
The phone is powered by the Qualcomm Snapdragon 765G and has 8GB of RAM and is smooth in general use. You will experience no lags when doing general phone things and browsing the web, though we must mention that this isn't the phone for if you are a heavy multitasker or if you like to play games a lot.
The phone delivers solid battery life and it has a trusty physical fingerprint reader which is not a hit-and-miss like the in-display reader of the Pixel 6. Unlike Google's budget Pixel 6a, it also supports wireless charging.
In short, if you are looking for a reasonably-priced compact phone with a fantastic camera, decent performance, smooth screen, and amazing battery life, the Pixel 5 is worth considering. Sure, it's two generations old at this point, but it has been upgraded to Android 13 and it doesn't have any real weaknesses. You also won't have to worry about random bugs and
shattering camera glasses
.
Also, only the Pixel 5 and older models get unlimited Google Photos storage for free, so that's another plus.
When the Pixel 5 was released, it carried a price tag of $699 but you can get it through Woot for just $379.99, which is a discount of $319. If you think that's still too much for a 2020 phone, Amazon is selling the refurbished model with a 90-day guarantee for just $167.99.