Samsung Galaxy A72 vs Galaxy S21 5G: expectations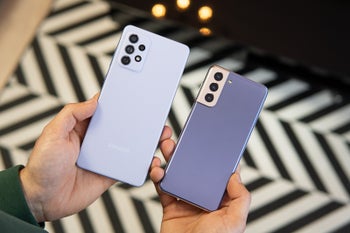 Aside from having a super-premium Galaxy S series,
Samsung
has spent the past few years pushing yet another line of premium phones that are cheaper, yet try to tick all the right boxes. That would be the Galaxy A series and its top-tier representative — the
Galaxy A72
— is right around the corner.
But what happens when we compare the Galaxy A72 vs the
Galaxy S21
? Where has Samsung cut corners and are we missing out on anything? Or is the Galaxy A72 the "People's Galaxy S"?
Here's a quick checklist of what we expect:
Galaxy A72 to also have a plastic back, but possibly a glossy one
Galaxy A72 to have no zoom camera. We expect camera quality to be slightly worse than S21
Galaxy A72 to have a huge 5,000 mAh battery, bigger even than S21+
Galaxy A72 to have a big, 6.7-inch display but also a slightly thicker bezel
Galaxy A72 to have a Snapdragon 750G (or 720G) processor instead of Snapdragon 888
Galaxy A72 to also have high-refresh-rate (possibly 90 Hz)
Galaxy A72 price: $550 - $600 (speculated)
So, let's do a quick recap. What are you missing out when getting an A72 instead of an S21? You are to save about 200 bucks (speculated) but sacrifice camera. From previous experiences with the A series, we'd say you will not only lose zoom capability, but also a bit of image quality, as the Galaxy S series is always superior.
But the Galaxy A72 will get you a bigger display (Samsung's signature stunning AMOLED, too), a large battery, and pretty adequate performance, with Qualcomm's upper-midrange chipset.
So, not a bad deal.
Galaxy A72 vs Galaxy S21 design and display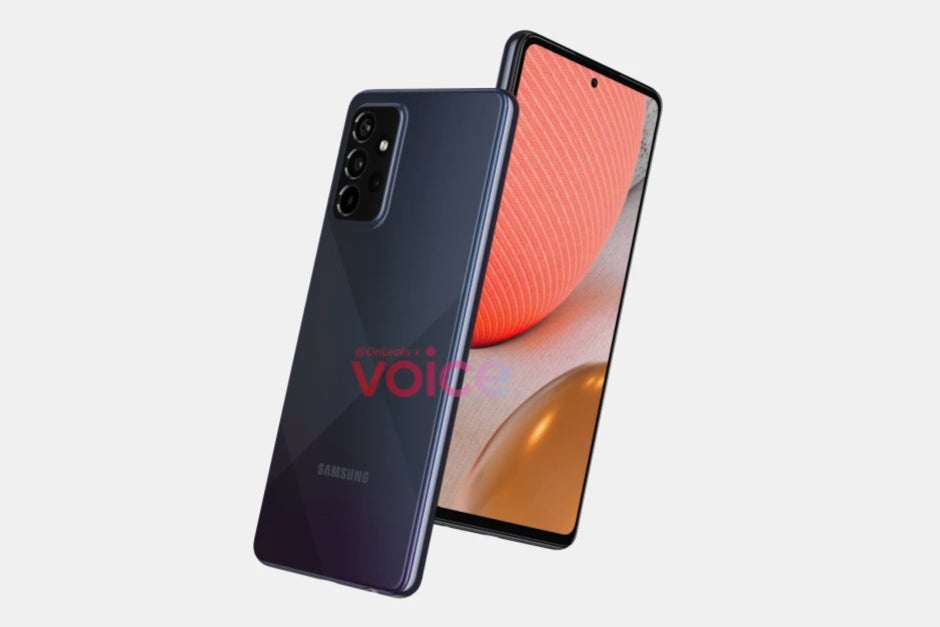 There's a major difference in size here, which might be one of the reasons to pick the A72. If you are after a big-screened Samsung phone, but don't want to shell out for a
Galaxy S21+
or the massive
Galaxy S21 Ultra
, the Galaxy S72 is your next best choice.
It will have the same coveted AMOLED panel that Samsung's top-tier phones are known for and — rumors say — it will even have a high refresh rate. This will be either 90 Hz or 120 Hz, but in any case — it will give you that buttery smooth, fluid animations that recent flagships are known for.
The Galaxy A72 is expected to have a plastic back, much like the
Galaxy S21
. However, the S21's back panel still feels nice with a soft, matte finish, whereas the A72 is expected to be glossy. If you hate fingerprint grease — that'd be your cue to grab a case for it.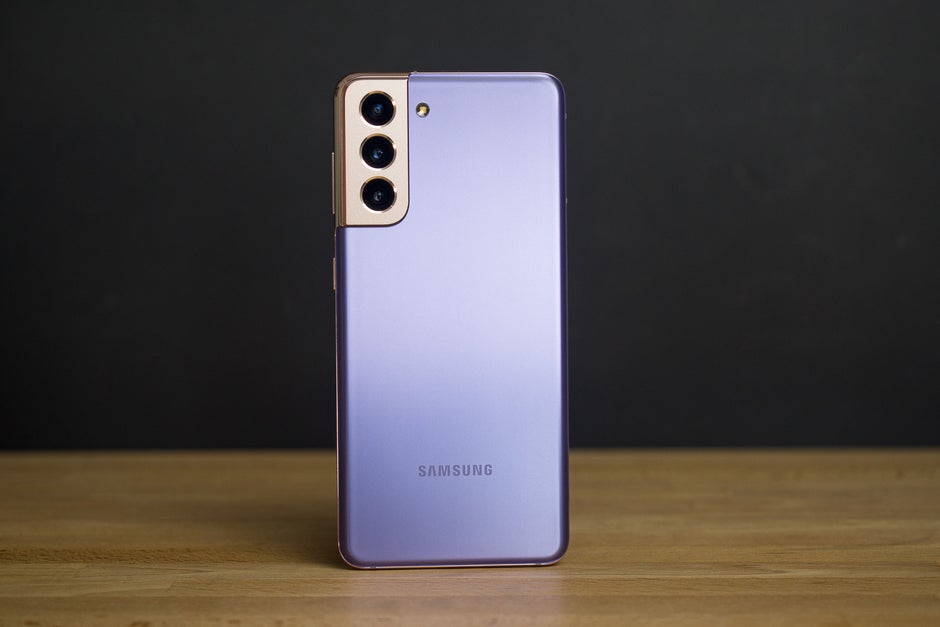 Judging by leaked renders and designs, it seems the Galaxy A72 will also have a less refined look from the front, with a slightly thicker bezel surrounding the screen. It will also have the old-school camera bump of 2020, not the Galaxy S21's sleek-looking camera module that merges with the phone frame.
We also expect the Galaxy A72 to only have a single, bottom-firing speaker with unimpressive sound (judging from past iterations), while the S21 has that stereo setup that modern flagships are known for.
Galaxy A72 vs Galaxy S21 camera
In the camera department, the Galaxy A72 will rely on raw numbers to impress you — a 64 MP main camera and a 32 MP selfie camera. If the previous model — the
Galaxy A71
— is anything to go by, we expect these cameras to produce satisfactory images. The biggest issues before were oversharpening and some HDR glow, but otherwise — the Galaxy A71 was perfectly capable to rival the
Galaxy S20
with its main camera.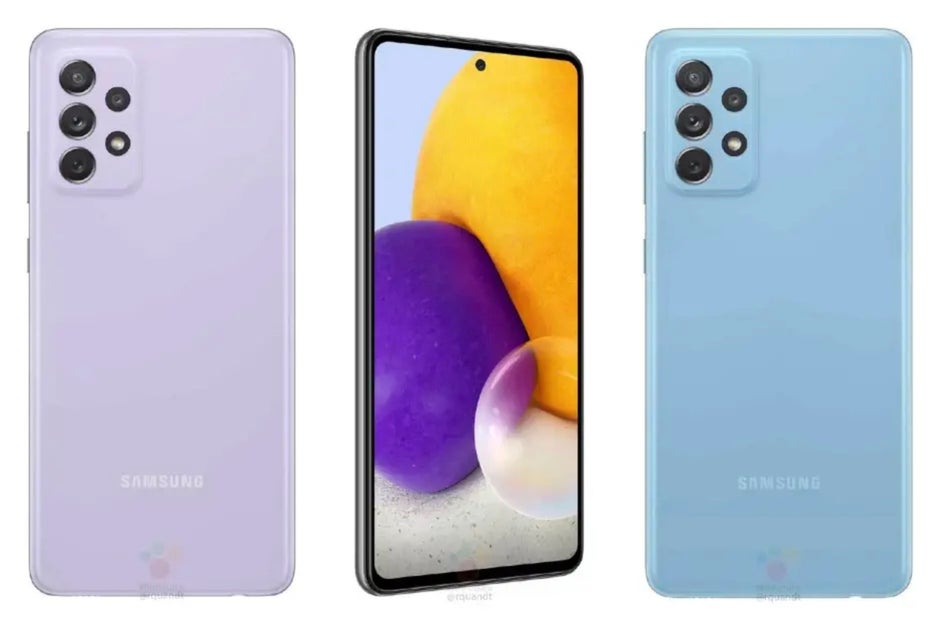 The Galaxy S21 has a 12 MP main camera and a 10 MP front-facing camera. Wow, is that a downgrade? No, fewer pixels on a sensor means bigger pixels, allowing for the collection of more light. It'll be fun to pit these two different camera philosophies against each other when we get the A72. But our guess is the S21 will
edge
out the A72 and definitely beat it in low-light scenarios.
Rumors also say that the Galaxy A72 will have optical image stabilization on its main camera, which is a feature we still rarely see on midrangers. A welcome one, of course.
But, take a look at the extra camera sensors. There's a quad-lens module on the back of the leaked Galaxy A72 images, which looks impressive. And yes, one of those is a useful 12 MP ultra-wide camera. But the other two are a 5 MP macro camera — which will probably not see much use — and a 5 MP depth sensor, which is there to help with portrait effects.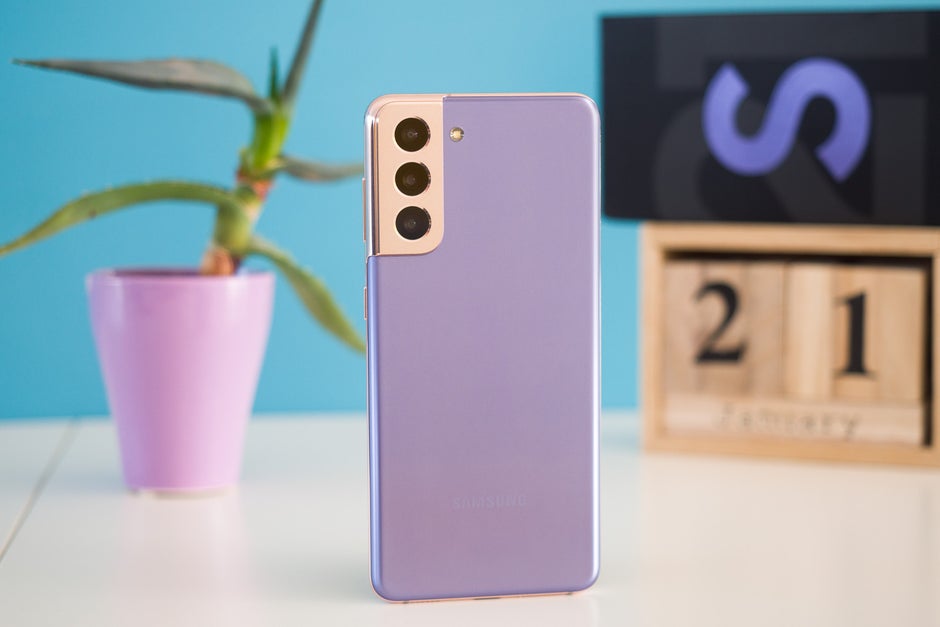 The Galaxy S21 covers its bases with 3 cameras on the back — ultra-wide, wide, and "zoom" camera. The third doesn't actually sport a telephoto lens, it just uses a high-resolution, 64 MP sensor, and crops in digitally. This brings me to the next point:
If you are worried that the lack of a zoom camera in the A72 might affect portraits — don't be just yet. Since the Galaxy S21 uses a 64 MP zoom camera for its portraits, the Galaxy A72 might do that with its main sensor just as well. But hey, depends on whether it'll be unlocked by the software.
Galaxy A72 vs Galaxy S21 specs and performance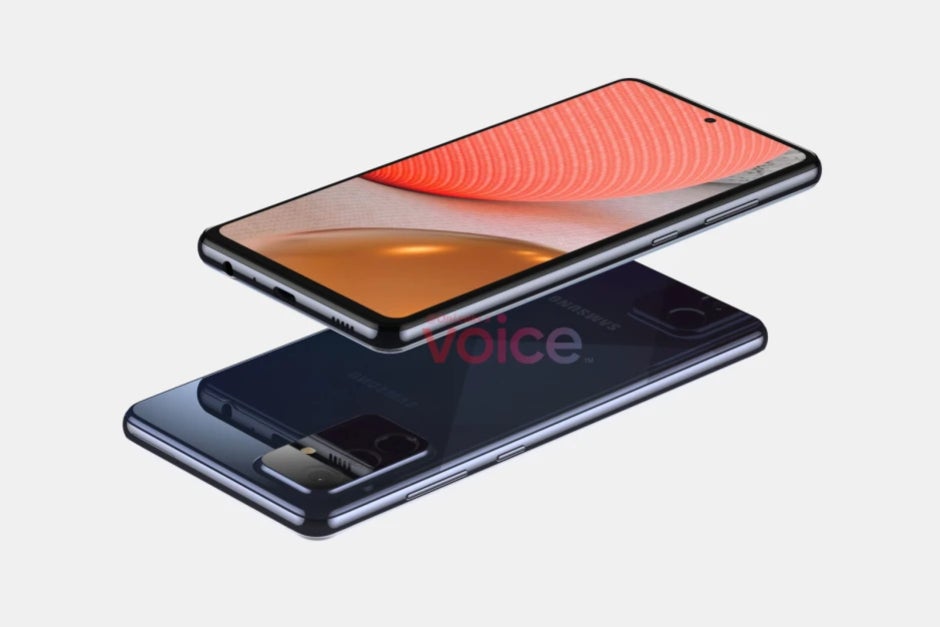 So, of course, a midrange phone will have a midrange processor. The Galaxy A72 is rumored to come in two flavors — one with 5G and one without. So, the former one will have a Qualcomm Snapdragon 750G, while the latter will tick with a Snapdragon 720G inside. Though this rumor sounds a bit weird, since the 720G is consistently outperformed by the 750G in graphics and computing, not just connectivity and data transfers.
The 2.84 GHz Snapdragon 888 that is in the Galaxy S21 slaughters the Snapdragon 750G and 720G in benchmark scores. The former is built on the newest, bleeding-edge 5 nm process, meaning it's more energy-efficient, too. However, the 8 nm Snapdragon 750G has a lower top speed (2.2 GHz), so it won't be digging deep into those battery reserves — we wouldn't draw any conclusions on battery life from numbers alone.
The Galaxy A72 is, indeed, rumored to have a huge 5,000 mAh battery. This should last you quite a bit, but it remains to be tested whether it outperforms the S21 with its 4,000 mAh cell in any significant way.
For illustrative purposes, the Xiaomi Redmi Note 9 Pro has a Snapdragon 720:
Our prediction is that the Galaxy S21 will definitely outperform the A72 in gaming and heavy tasks. But day-to-day tasks should feel just fine on the Galaxy A72.
The Galaxy A72 does have a trick up its sleeve, though. It'll reportedly come in two storage tiers — 128 GB and 256 GB — but also have a slot for a microSD card. The Galaxy S21 famously axed the microSD expansion option, forcing users to stick with the base 128 GB or 256 GB options.
And, in terms of RAM, the Galaxy A72 will have either 6 GB or 8 GB, tied to storage tier, whereas the Galaxy S21 holds a steady level at 8 GB of RAM. In real-world use, this shouldn't make a difference between both phones.
Galaxy A72 vs Galaxy S21 expectations
So, the Galaxy A72 is shaping up to be a pretty lucrative offer. It's the ideal phone for those that want the big, beautiful Samsung screen but aren't willing to pay $1k and beyond.
Its drawbacks will be in the camera department (especially in low light), lack of top-tier performance, the glossy plastic back, single speaker, and the 2020 looks. But you will (allegedly) still have a microSD card slot to mock Galaxy S21 users with.
As an average-consumer-level phone, it should do more than fine, especially if the rumors about a 90 Hz / 120 Hz screen and OIS on the camera turn out to be true.
Of course, the Galaxy S21 will still be the cream of the crop, with its fresh new design, a better camera, stereo speakers, and top-tier performance with headroom to boot. It falls to the Galaxy A72's final pricing to be the deciding factor here.