Samsung Galaxy A72 5G preview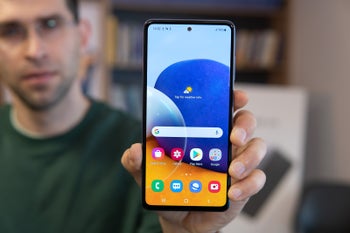 Keep in mind that this Galaxy A72 5G preview is based on leaks and rumors. Once the phone is announced and we get it, we will update this article with the official information.

Last year, the budget-friendly
Galaxy A71
was a success and became quite popular. We are now expecting its successor, the Galaxy A72, to soon hit the market scene, offering, just like its predecessor, a good balance between quality and price. The phone is expected to come in two variants, connectivity-wise: a 5G version and an LTE-only version. Here, we will focus on the 5G variant of the phone.
The Galaxy A72 5G is expected to give us a quad-camera setup, a smooth 90Hz display refresh rate on its big 6.7-inch AMOLED display, fresh new color options, and a bigger battery. Alongside these features, it's reasonable to expect the good things about the
Galaxy A71
will be present here as well. So, let's explore what we can look forward to from the 5G-capable midranger in this Galaxy A72 5G preview.
Design and Display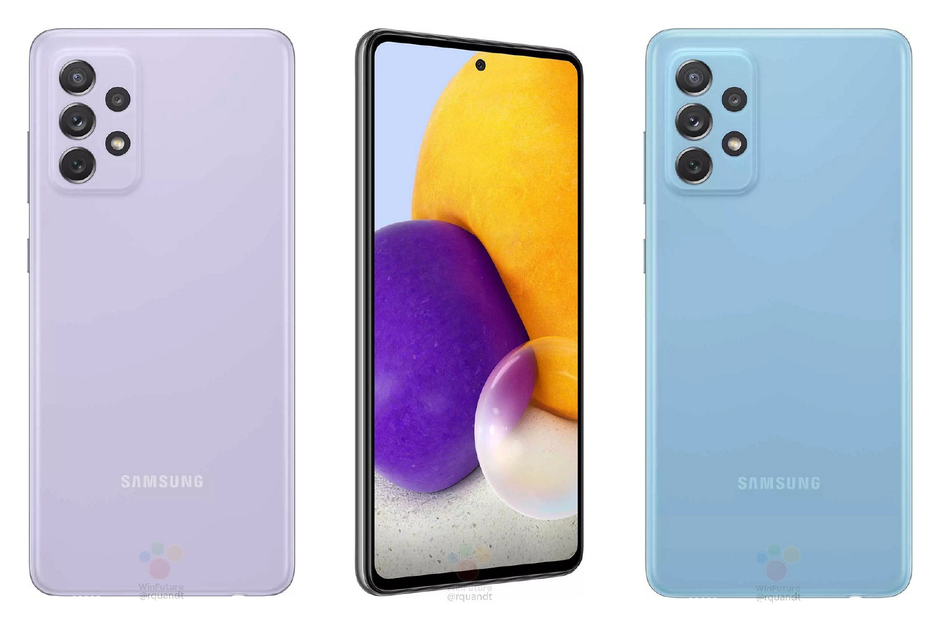 Although the Galaxy A72's display is the same 6.7-inch AMOLED display we see in the Galaxy A71, rumor has it that one substantial upgrade is coming to the midranger: more precisely, we are talking about a 90Hz fast display refresh rate. This feature will make its first appearance in a budget-friendly Samsung phone and is a very important feature for the overall experience with the device. It will provide the smooth scrolling and animations that flagship phones brag with to the more affordable Galaxy A72.
Additionally, we expect the Galaxy A72's screen to sport 2400 x 1080 resolution. The Super AMOLED Plus screen that we will reportedly see on the Galaxy A72 will, for sure, give us deep AMOLED blacks and rich, yet not oversaturated, colors, and will definitely be a pleasure to look at. Once we get our review unit, we will make sure to test its display and compare it with the competition, so stay tuned!
We can also expect the Always-on display and the under-display fingerprint sensor to make an appearance on the Galaxy A72.
As far as the design is concerned, the phone is rumored to come in four fresh colors: Awesome Black, Awesome White, Awesome Violet, and Awesome Blue. It will feature a plastic back and a metal or plastic frame. The device will most likely feel sturdy and premium in the hand, despite its plastic back, as did the Galaxy A71 when we were reviewing it.
A notable improvement we will most likely see this year is the IP67 water and dust rating, which the A71 unfortunately lacked. This feature is an important addition, even to the mid-range phone segment, as we all probably know mid-rangers are as susceptible to water-spilling-on-phone accidents as any premium phone. For those of you who don't know, the IP67 rating assures the phone can withstand for about 30 minutes under 15cm to 1m of water, and is protected against dust and sand.
Camera and Audio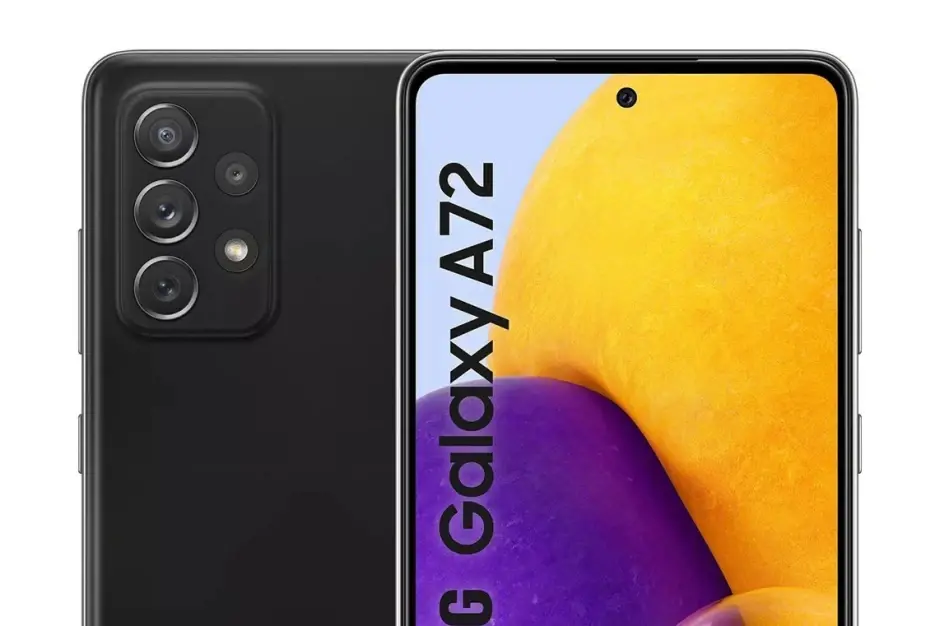 The latest rumors about the Galaxy A72 show that a couple of hardware improvements in the camera department will likely grace the midranger. It will reportedly feature a quad-camera setup just like its predecessor with a main sensor of 64MP. To complement the main camera, we will reportedly be getting a 12 MP Ultra-wide shooter, and two additional sensors. The difference here is the addition of the 8MP telephoto lens, which will reportedly be a part of the Galaxy A72 camera system. The telephoto lens will be able to provide higher quality zoomed-in photos that your regular digital zooming (cropping in the photo) can. A 2MP macro sensor is expected to complete the setup.
Although we can't expect
Galaxy S21 Ultra level of photo quality
with the Galaxy A72, its predecessor does quite well with dynamics in photos. The Galaxy A72, according to rumors, will come equipped with OIS (Optical Image Stabilization) which, if true, can help the Galaxy to produce brighter and sharper images. However, we haven't seen these older rumors corroborated by recent leaks, so take this rumor with a grain of salt.
Given the fact that we don't have the Galaxy A72 yet, you can take a look at a couple of Galaxy A71 photo samples, taken for our
Galaxy A71 review
:
As far as audio is concerned, rumors have been scarce, although most of them confirm the fact that the Galaxy A72 will sport a headphone jack. Last year, we found that one of the weaker points about the Galaxy A71 was the bottom-firing speaker, which lacked in loudness and we certainly hope Samsung would offer us some improvements in this category.
Software and Performance
The Galaxy A72 5G is rumored to come with the Snapdragon 750G (a processor we recently saw in the
Motorola One 5G Ace
). The processor is upper-midrange and should provide sufficient hiccup-free performance for the A72. We can safely expect the midranger to be able to handle everyday tasks with ease: it should excel with social media browsing, video streaming, and even gaming (although some heavier games may need medium settings to run smoothly). With the 90Hz refresh rate that we hear the A72 will rock, the phone will most likely feel even snappier and more responsive.
The phone is rumored to come with Android 11 and One UI 3 out of the box. That means revamped notifications, fast access to widgets, more lock screen customization options. For more on One UI 3, check our detailed
One UI 3 review
.
Battery life
A huge 5,000mAh battery cell has been tipped for the Galaxy A72. If these rumors turn out to be true, the phone will rock solid battery life: that is, if the 90Hz refresh rate option is adaptive. On top of that big battery, the A72 will support 25W fast charging. Its predecessor was capable of keeping the lights on for two days of light usage on a single charge, and we hope the A72 will also match that, if not improve on that result. Once we get the phone, we will have it undergo our rigorous battery life testing to provide you with realistic results of what you can expect from the A72 5G's battery, but until then, speculation is all we have.
The Galaxy A72 might soon hit the market, expected to show up in the next few weeks, so stay tuned for more information!