Apple iPad Pro (2021) vs iPad Pro (2020): review
5
We may earn a commission if you make a purchase from the links on this page.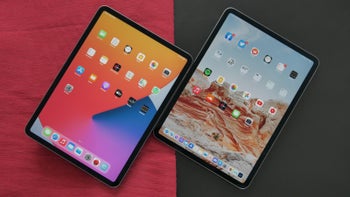 Apple's new iPad Pro units for 2021 have started populating shelves and flying out to their first owners. These tablets don't usually get an annual refresh, like the iPhones do, so we were a bit surprised to see new iPad Pros so soon after the 2020 models.
But the release timing was not so much the surprise here. The actual spec bump was.
The iPad Pro (2021) is a massive, massive upgrade thanks to the M1 chip. And, specifically, the 12.9-inch iPad Pro (2021) has a new Liquid Retina XDR display with micro-LED tech. For those of you that are always on the go, the cellular models have now been upgraded to support 5G. So, here's the big question:
Should you buy the 2021 iPad Pro or the 2020 iPad Pro?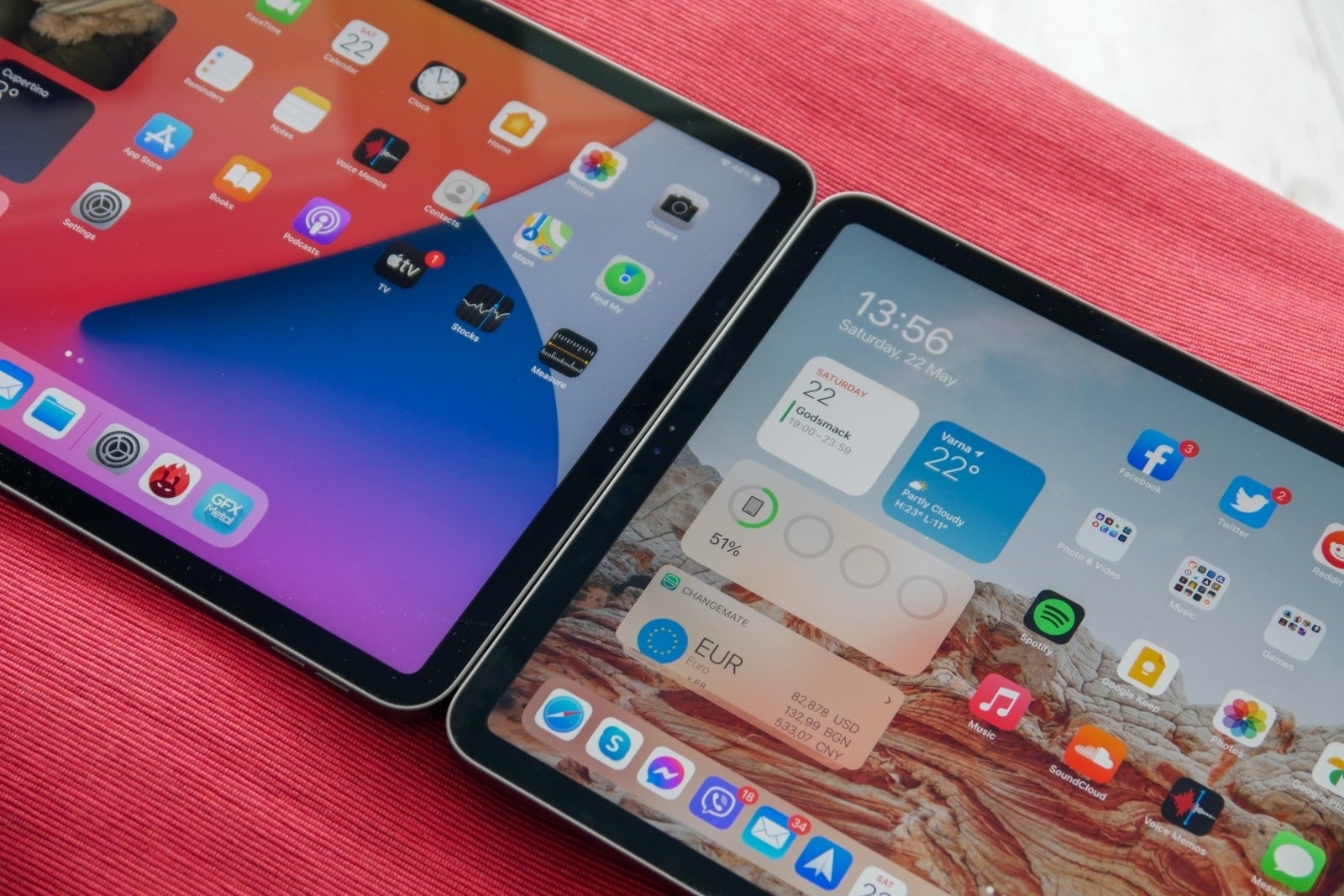 Specifically, those who already have the iPad Pro 2020 might be a bit worried that their tablets have quickly become obsolete, overshadowed, and outperformed. Well, let me tell you this — the iPad Pro (2021) has some upgrades that are certainly nice to have. But since iPadOS 14 doesn't really do much with all the processing power it has on tap, the iPad Pro (2020) is still a very good tablet. Don't worry yet.
Once
WWDC 2021
passes and Apple announces what is coming to
iPadOS 15
... then might be a time to worry. But we will have to wait and see.
Upgrading from an older iPad? Or just looking to buy a super-powered tablet for the first time? The new iPad Pro (2021) models are a definite buy if you have the cash to throw at them. If not, you can look for nicely discounted 2020 models — as mentioned above, these still have juice in them. Ultimately, though, wait for WWDC to pass (June 7th) before making a final decision (if waiting is an option).
Let's take a deeper dive:
iPad Pro (2021) vs iPad Pro (2020) display and design
In terms of design, nothing has changed much. Apple sticks to the "new" (circa 2018) industrial look of the iPad Pro line (it has now trickled down to the iPad Air 4, too). Since it also sells some pretty expensive accessories for it (*ahem* Magic Keyboard), users will be happy to know they can still use them with the new iPads. Yes, the iPad Pro 12.9 (2021) is now very slightly thicker than the iPad Pro 12.9 (2020), which creates some minor fit issues with the Magic Keyboard case. But rest assured, you can still use your old Magic Keyboard with the new iPad Pro 12.9, it's just that when closing the flap, the fit is much tighter and creates the feeling that it's not fitted properly (well, it isn't).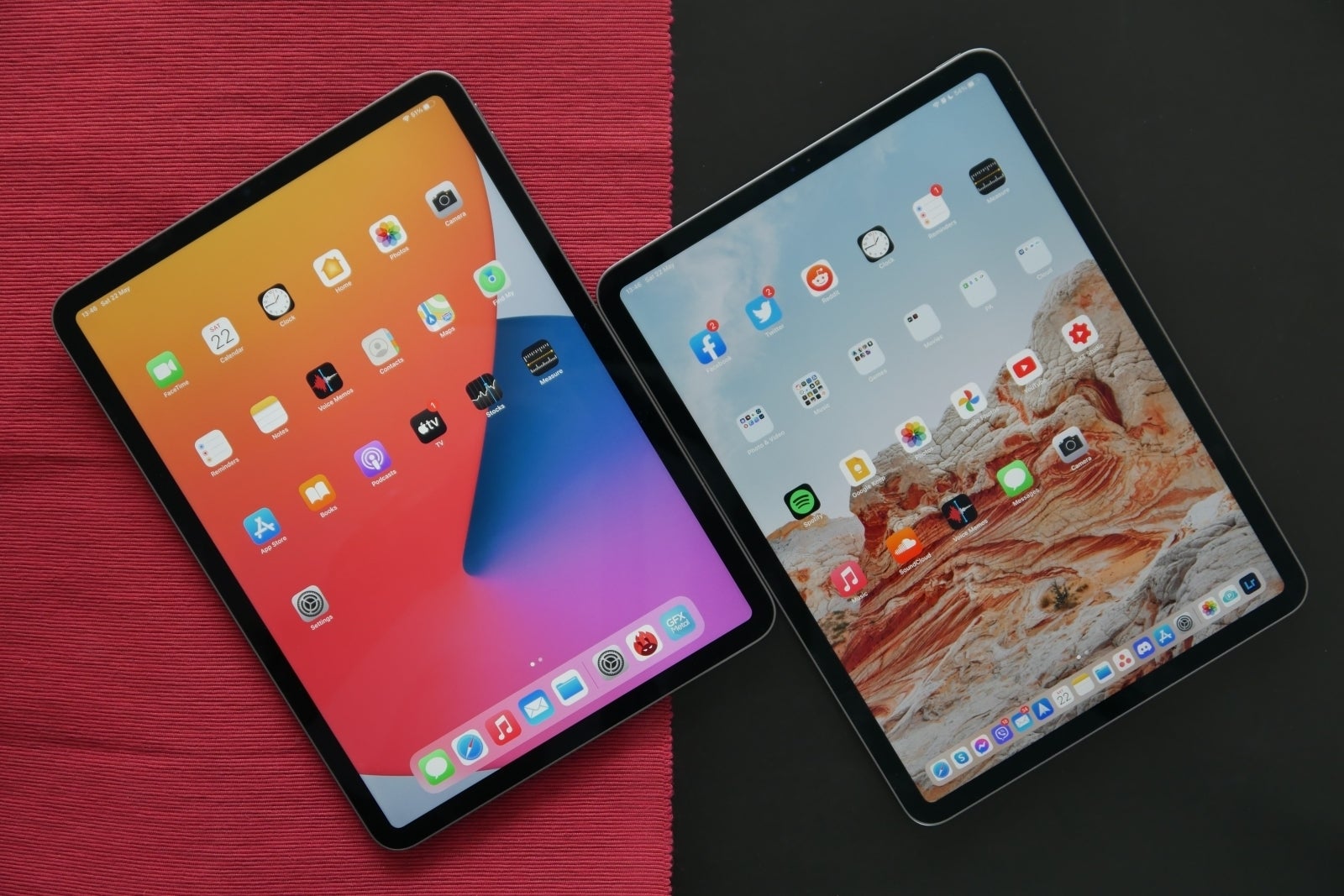 2021 model on the left
Back to the look of the tablets — there's nothing new — it's an all-screen rectangle with bezels thin enough to stay out of the way, thick enough to provide grip room. And, on the back, we have the same camera module as on the 2020 iPad Pros, then a triple-dot Smart Connector near the bottom. You can rest assured that the new slates are filled with magnets, too, to continue sticking to the aforementioned accessories.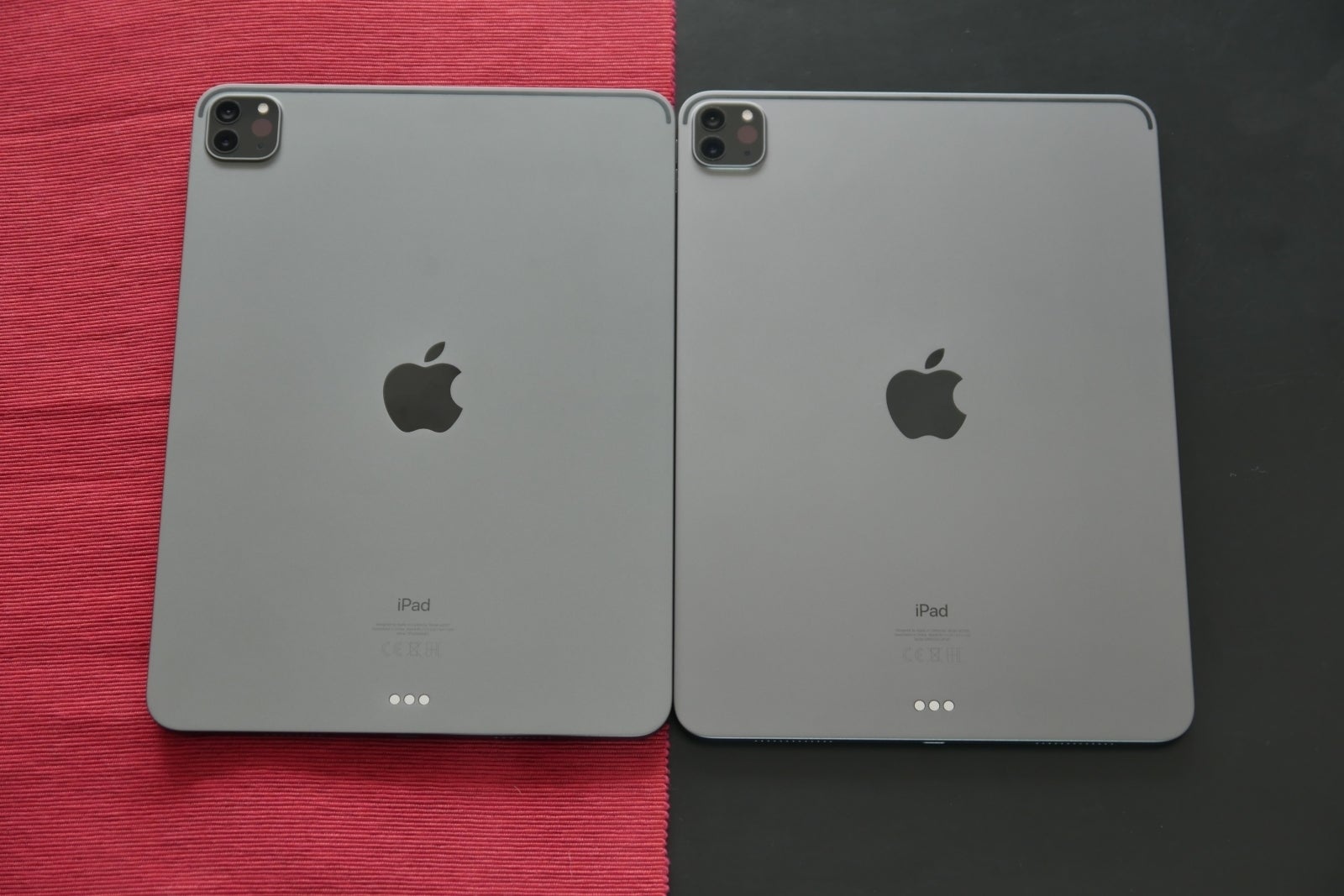 2021 model on the left
In terms of screen quality, the iPad Pro 11 (2021) is virtually the same as its predecessor. A 120 Hz LCD panel with pretty accurate colors and sharp image — it's quite good. The only thing I really dislike about iPad screens nowadays is their oleophobic coating — since the Apple Pencil 2 requires a different type of coating, you will find your iPad Pro to be much more prone to get smudged up by fingerprints. And they are much harder to clean off, too.
The iPad Pro 12.9 (2021) specifically received a rather major upgrade in display technology. It is basically a miniature version of the Apple Pro Display XDR — the big, beautiful, and expensive external monitor that was launched alongside the latest Mac Pro.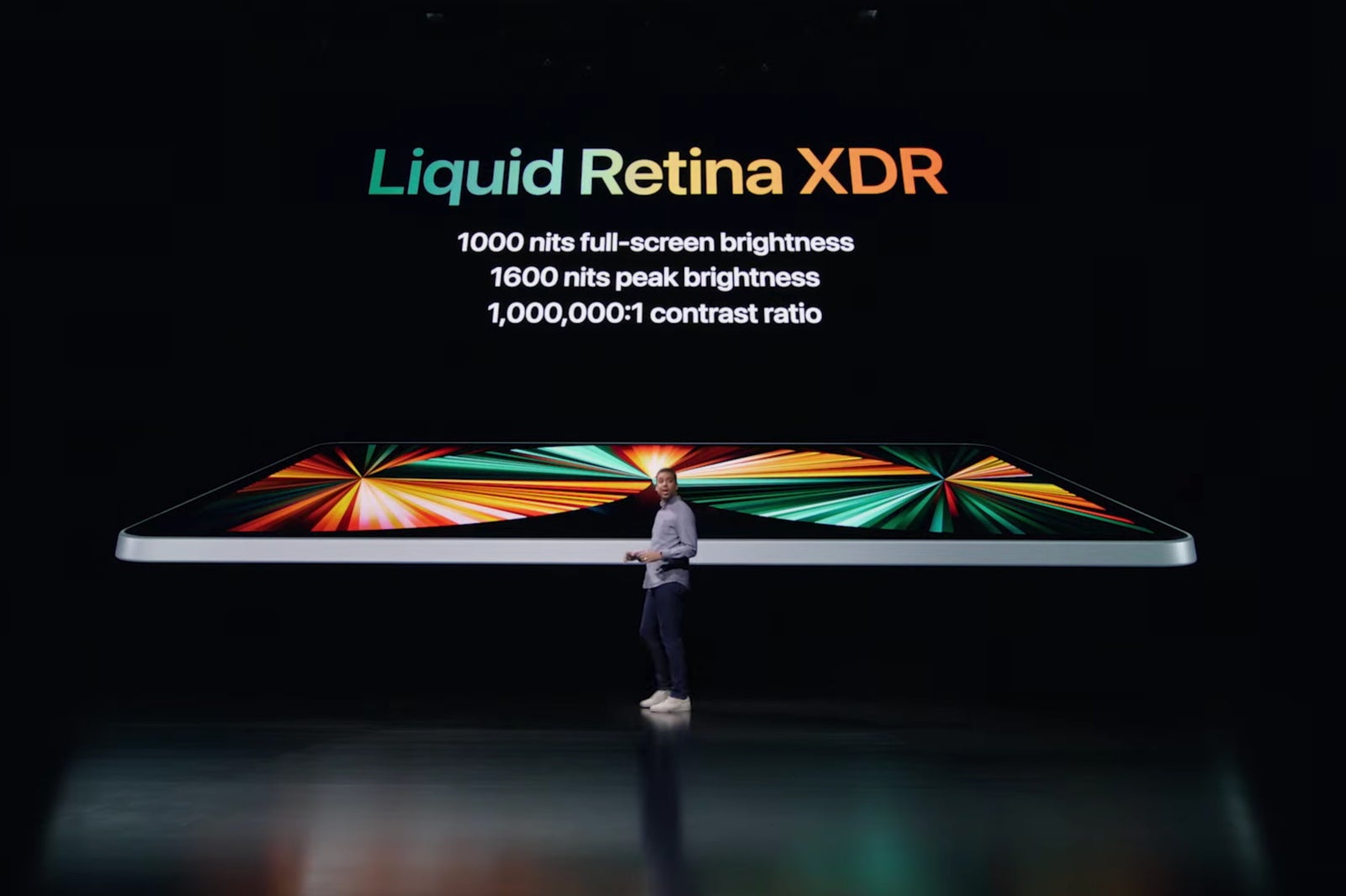 The screen on the iPad Pro 12.9 is now called Liquid Retina XDR — it still has a 120 Hz refresh rate, but also a 1600 nit peak brightness and a 1 million to 1 contrast ratio. Apple achieved this by employing a mini-LED panel — a brand-new technology, which we will get into in just a second. It looks really, really great and is definitely a great thing to have as an "extra benefit". Though, I am still not sure Liquid Retina XDR should be among your main reasons to upgrade to an iPad Pro 12.9 (2021).
What's the difference between mini-LED and LCD?
You know there is LCD and there is OLED. The former uses LED-powered backlighting to light up an LCD substrate layer. In contrast to that, the OLED panel uses millions of tiny organic LEDs — basically, each pixel on the screen provides its own light and color, so there's no need for a backlight.
OLED panels are said to be superior to LCDs because they save energy and because their black color is "real", since the individual LEDs that are supposed to be black are simply off. Hence why we say they have "infinite" contrast.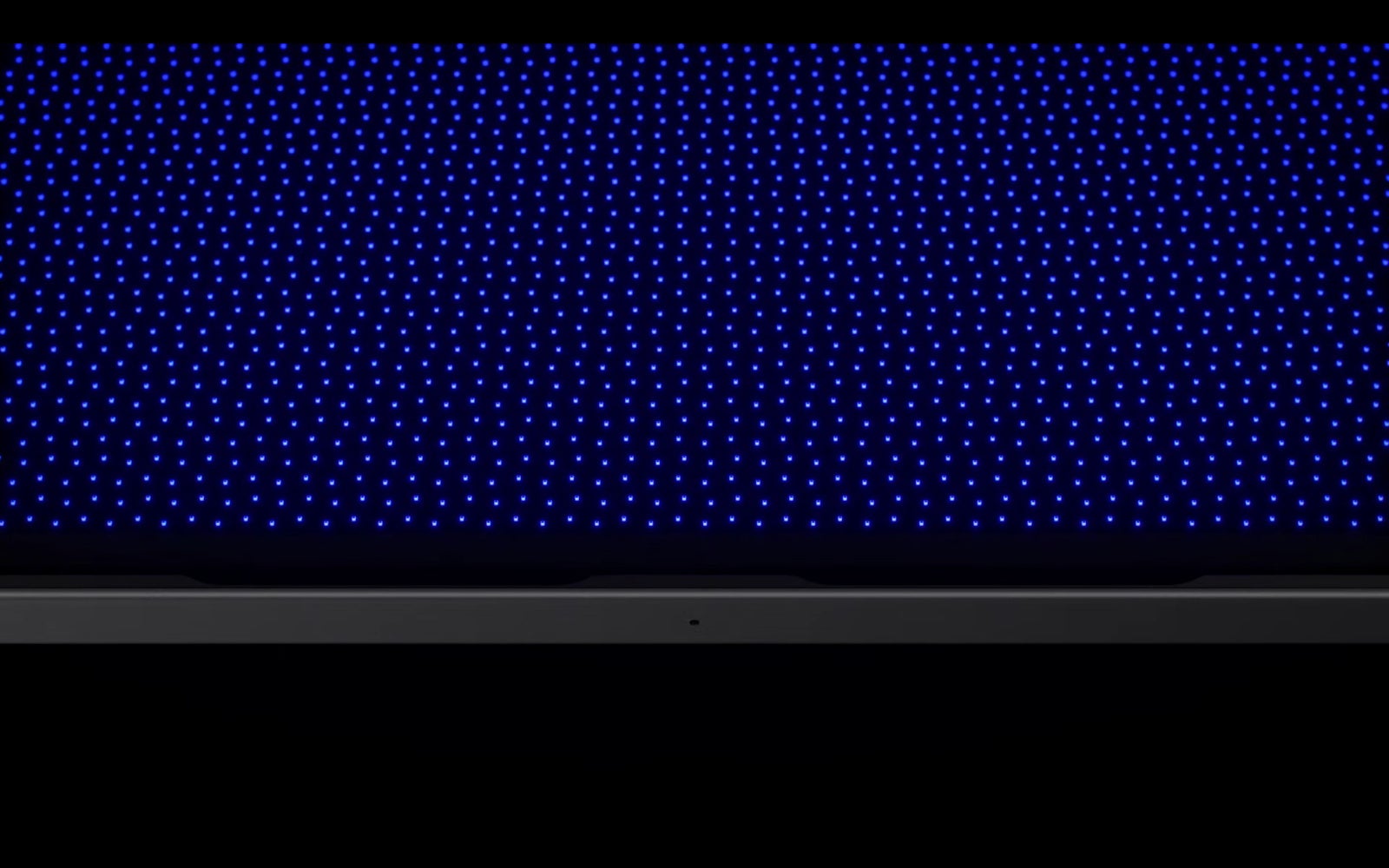 Mini-LED sits somewhere between those two. It's the old backlight technology, but the illuminating panel that's behind the LCD substrate layer consists of mini-LEDs that can be 0.2 mm or smaller. This means that the backlight can be divided in a lot of small sectors, allowing better control and precision when lighting the different parts of a screen. Essentially, it's creating an LCD panel that can sort of behave as an OLED panel.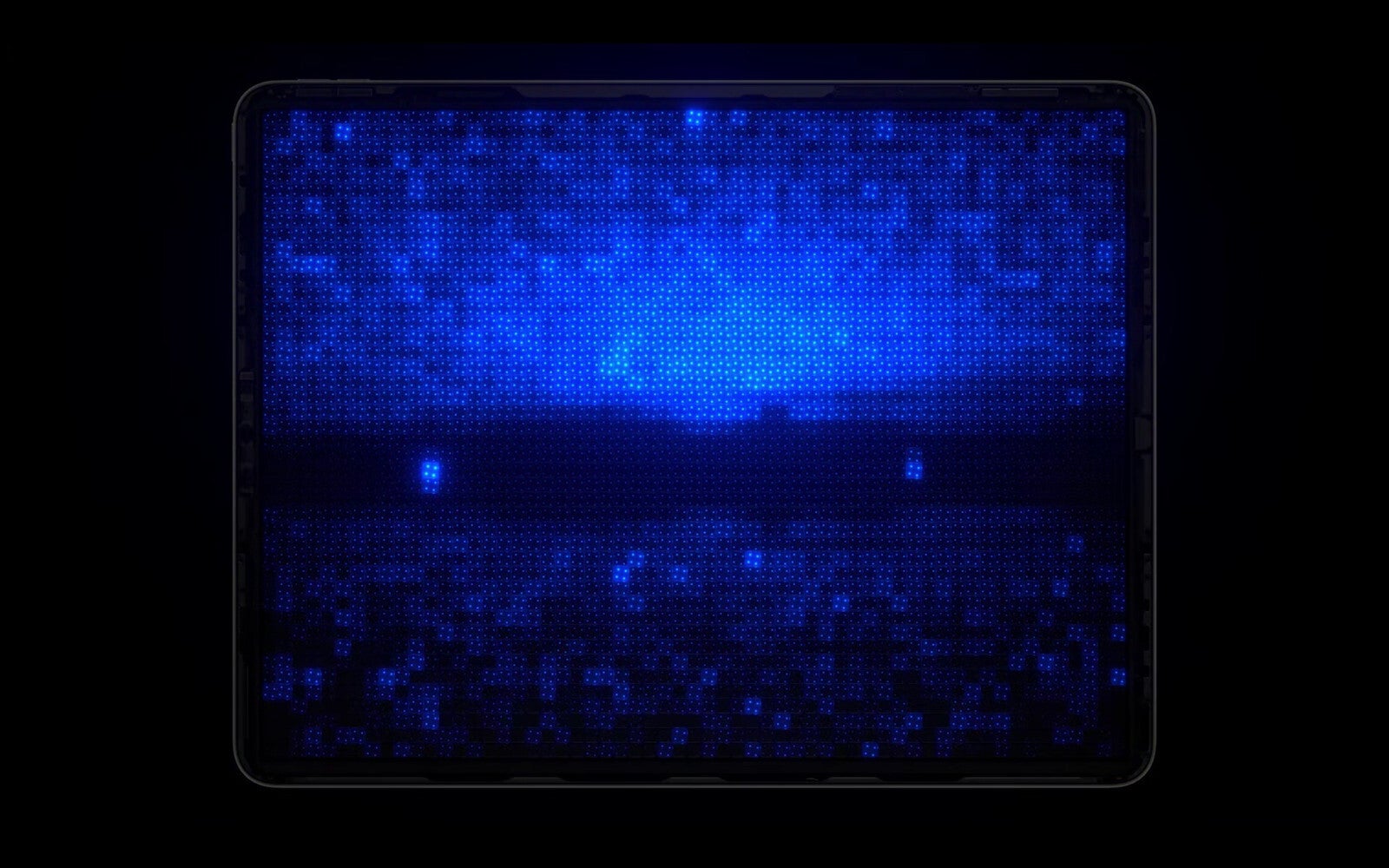 10,000 mini-LEDs split into autonomous sectors
With this tech, the iPad Pro 12.9 (2021) offers superior contrast and Apple boasted about insane color accuracy.
In reality, the 2020 iPad's screen is already fantastic. Yes, its blacks are sort of gray-ish, since the backlight is always on, and it doesn't hit that 1,600 nit peak brightness. So it's not the absolute best, but it's still very, very good.
Display measurements and quality
iPad Pro (2021) vs iPad Pro (2020) processor and specs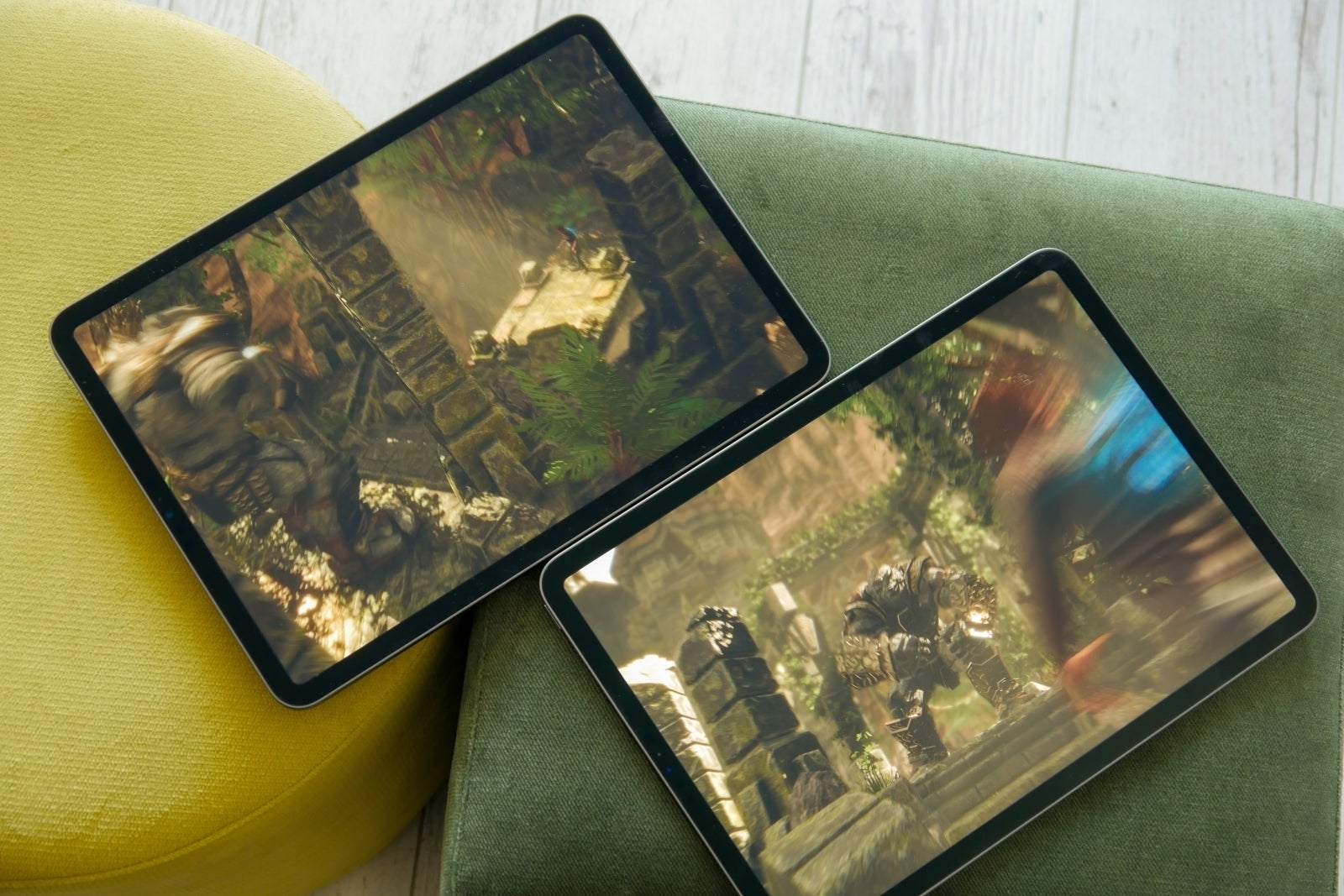 So, late last year, Apple announced its new M1 chip for its Macs — the MacBook Air, Pro, and the Mac mini. What had us absolutely floored at the iPad Pro (2021) announcement is the fact that M1 is actually making its way to the iPad Pros — both the 11-inch and 12.9-inch variants!

What's the big deal? Well, the M1 is extremely powerful and very, very power-efficient. Also, it runs cool. At the presentation, Apple claimed that the iPad Pro (2021) is already 50% faster than the iPad Pro (2020) with its Apple A12Z processor. Though, that's probably in ideal conditions. Benchmarks say that number is about 30% — and that's still very impressive. Graphics performance is also improved noticeably.
So are the 2020 iPad Pros obsolete now? Should you feel bad for buying an iPad Pro last year and not holding off until now? Well, both tablets blew through a bunch of GFX Bench tests, but I have to say — the iPad Pro 2021 produced consistently better results, and it was impressively faster than its predecessor at loading the benchmark tests and jumping on to the next one, back to back.
It's kind of hard to not feel like you are missing out. But let me be clear in saying that, in its current state, iPadOS barely makes use of the 2020 Apple A12Z processor. Thus, the new M1 is definitely underutilized in most use cases.
I've been using the iPad Pro 11 (2020) consistently for a year now — it flies through everything, it's great for browsing, playing, writing articles, image editing,
writing music
, and other light and not-so-light computing stuff.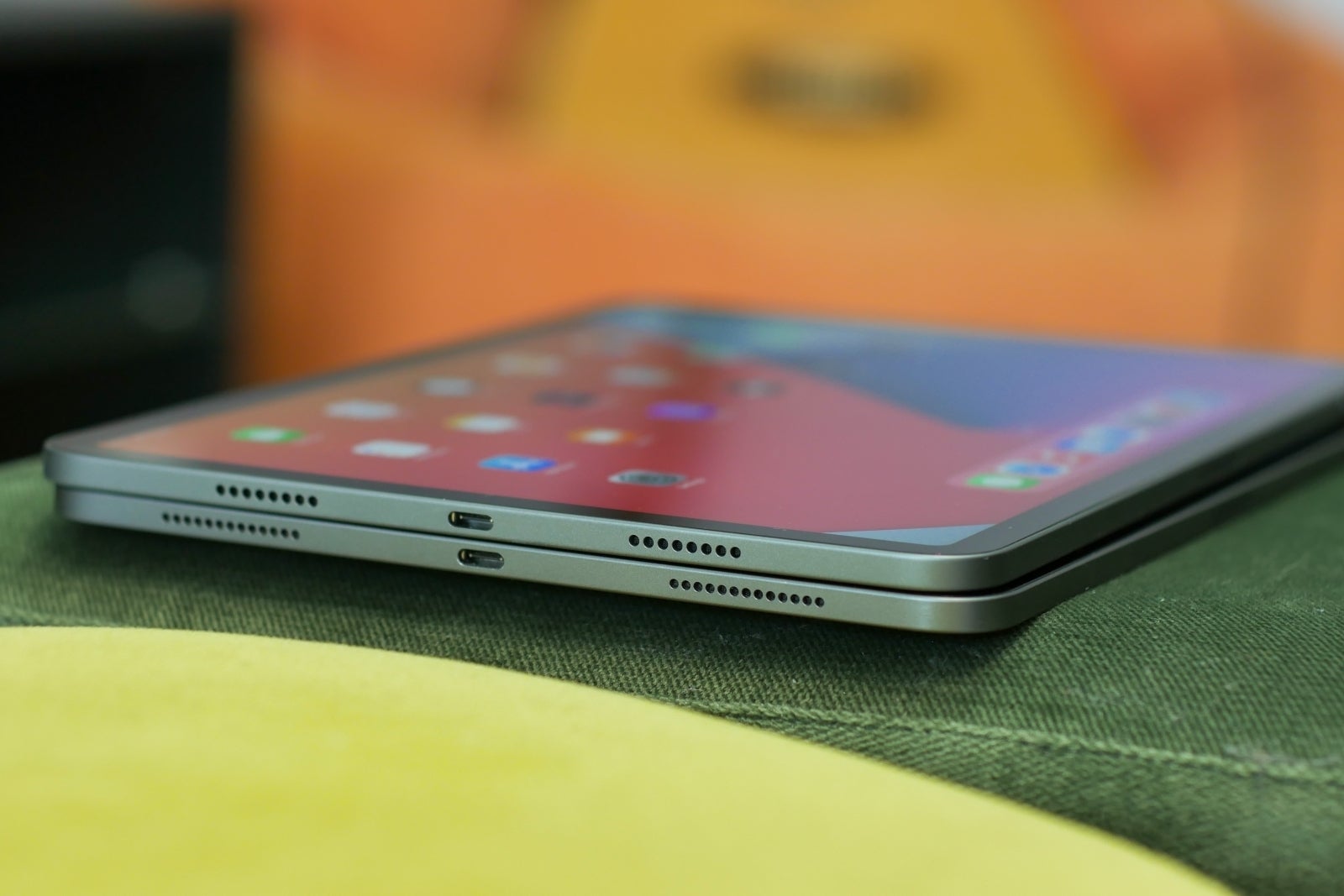 Now, if you are doing some heavy stuff like editing RAW images, bulk exporting, or editing 4K video — yeah, you definitely get some benefit from that M1 processor's 30% speed bump. Also, thanks to M1, the USB Type-C port on the new iPad Pros is now a Thunderbolt 3 port. Meaning, it supports speeds of up to 40 gigabits per second (last year's USB Type-C port supports 10 gigabits per sec). Again — if you are a professional that constantly unloads 4K footage and massive picture files on their iPad, this will be a definite plus.
But still, the iPad Pro (2020) is already pretty good at those things. If you don't need a speed-boost to your workflow, I don't feel like you need to rush to your Apple store and upgrade ASAP.
At least not for now... there's still the question of what we can expect with iPadOS 15.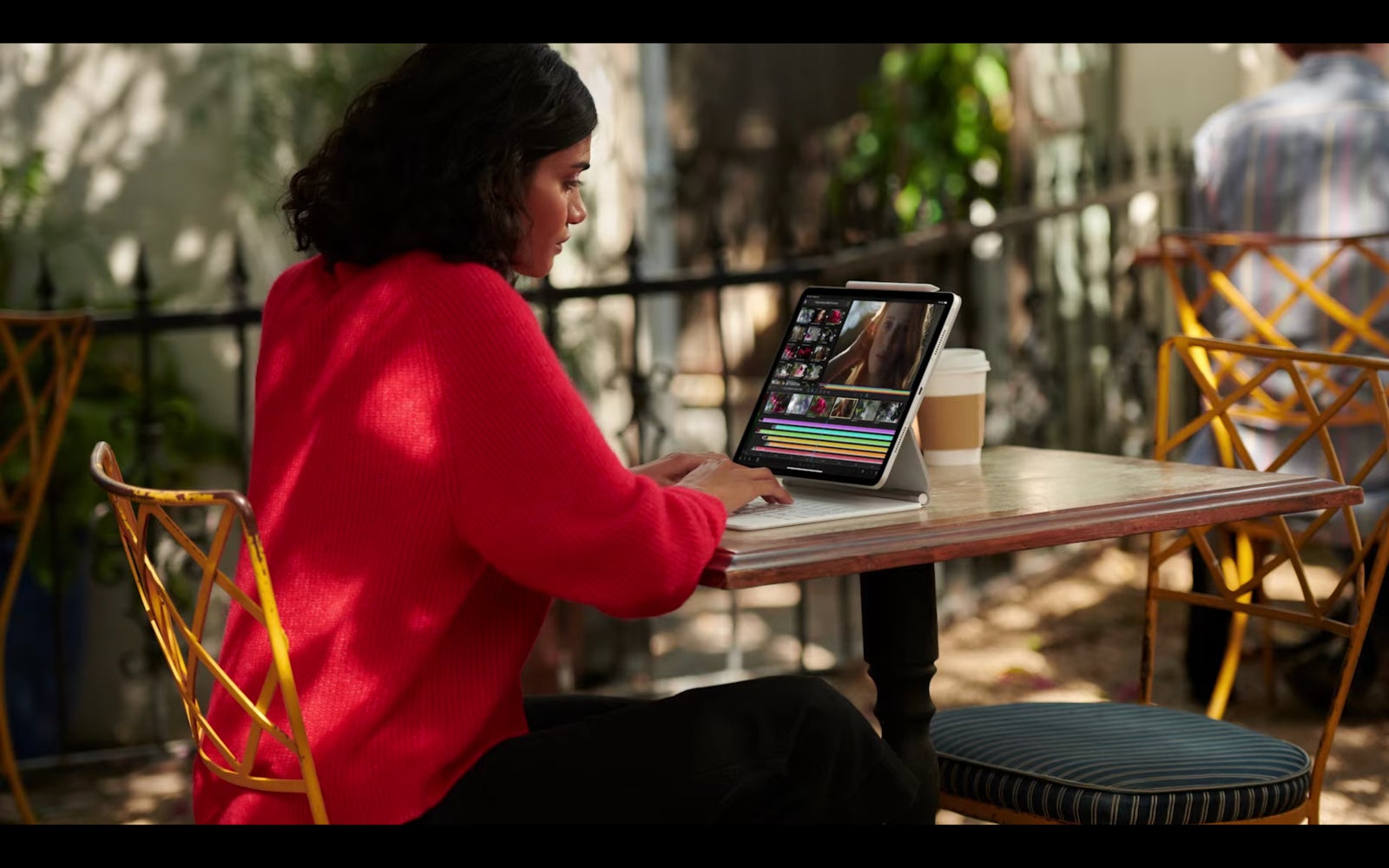 There's talk that Apple is going to announce some major new updates to iPadOS at this year's
WWDC (on the 7th of June)
. Some optimistic leaks and speculations suggest we might see Final Cut Pro for iPad, which is kind of insane to think about.
But then again, why else would Apple put an M1 in the new iPad Pro? Why else would it bump its RAM up to 8 GB for lower tiers and the mind-boggling 16 GB for higher tiers?
Yeah, that's a thing now — Apple openly announces the RAM capacities of its new iPads, which it never used to do for mobile devices at all. So, it seems like Cupertino is starting to treat the iPads (at least the Pros) more like computers and less like mobile gadgets. That's great! But it has me wondering — will the WWDC-announced upgrades render the 2020 iPad Pro with their 6 GB of RAM models obsolete? I sure hope not, but they might be slightly underpowered for what's coming in the near future.
Needless to say, we are all at the edges of our seats here.
iPad Pro (2021) vs iPad Pro (2020) camera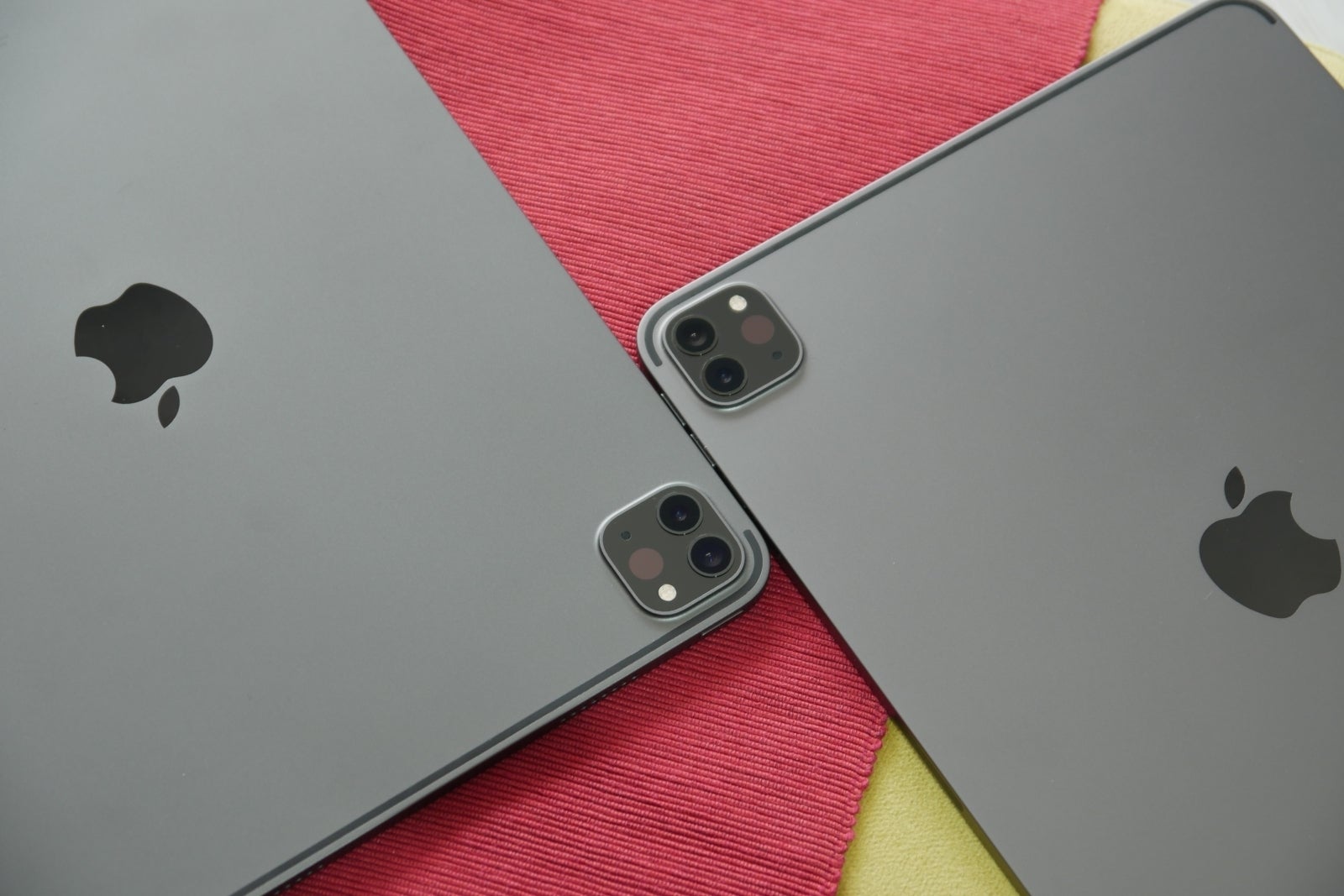 Is the new iPad Pro camera different? Well, on the back, it seems like it's the same deal — a 12 MP wide camera and 10 MP ultra-wide camera, with a LiDAR sensor for real-time Augmented Reality magic. Both the 2020 and 2021 iPads have these specs. The images look pretty similar and, honestly, beyond scanning documents and sharing the occasional picture, most people don't really wave a huge iPad around to take pictures with unironically. Right? Right?
Well, if you do, rest assured that photos taken with the iPad Pros look pretty nice — they seem to be on par with the
iPhone 11 Pro
.
But, on the front, there's something different. The iPad Pro (2020) has your regular ol' 7 MP selfie camera. The iPad Pro (2021) selfie camera now has a 12 MP sensor with an ultra-wide-angle, 120-degree lens. This allows the selfie camera to get a wider field of view, getting more into the frame.
As you can see, when you use that ultra-wide selfie camera in "normal mode" — the quality suffers. The iPad Pro 2020's 7 MP selfie camera procudes a much sharper image. This is because the iPad Pro 2021 needs to digitally zoom in to take a "normal" picture. Thus, we get a noticeably grainier selfie.
This is what you get when you punch in the "wide angle" option on the iPad Pro 2021 selfie camera: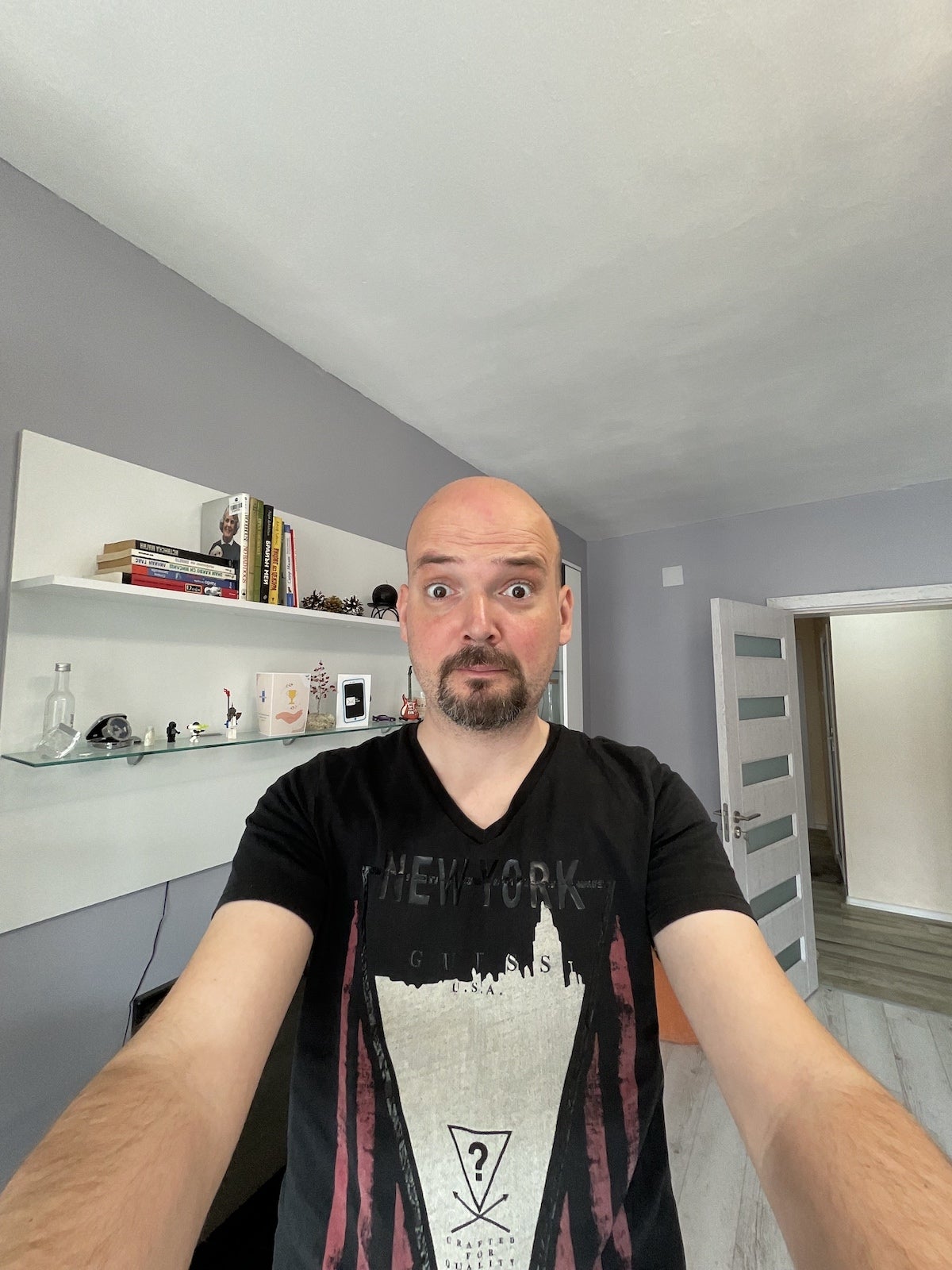 iPad Pro 2021 ultra-wide selfie camera
There's a reason for that crazy-wide lens — Apple is using the wider FOV to bring a new feature, specifically designed for video calls. It's called Center Stage and it allows the camera to track you.
See, with Center Stage enabled, the caller doesn't see the full view of your selfie camera. They see a zoomed-in version, which tracks your face. And it's not janky or ultra-fake — the effect is actually very smooth, kind of like you have your own professional operator following your face around in a natural manner.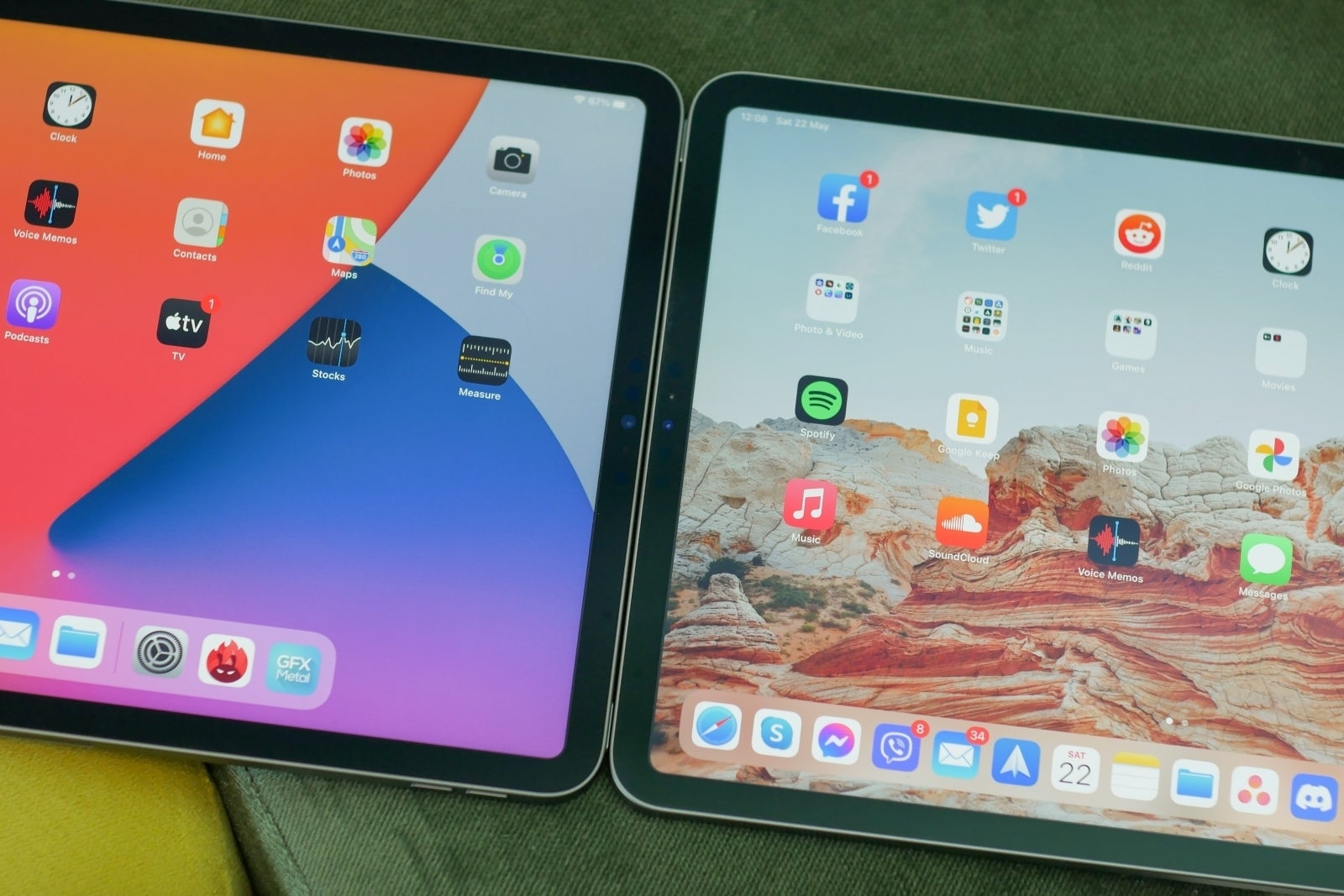 So, if you are in a call with somebody, you don't need to stay nailed to the iPad — you can move around freely and the camera will track you. If somebody else steps into the camera's field of view, it will recognize that there is a new face and it will zoom out to catch both of you in the shot. And here's the shocker — this is not a FaceTime-exclusive feature! It's actually open to all popular video-conferencing apps from 3rd parties.
Very nice. I wouldn't call it a selling point... I can't really remember when the last time I was walking around the room while holding a video conversation was. But it's a nice bonus feature to have and it makes sense to exist, really.
iPad Pro (2021) 5G
Well, there's no way around it — the 2021 edition cellular iPad Pro has 5G connectivity. The 2020 doesn't. Simple as that. Sadly, the new antennas also cost you more — getting a cellular iPad Pro model now costs you $200 extra. For the iPad Pro (2020), the cellular model only raised the price by $150.
iPad Pro (2021) vs iPad Pro (2020) Apple Pencil, Magic Keyboard, accessories
For a while now, Apple has been trying to make the iPad into a tool that is as productive as a laptop, but focused on a slightly different type of productivity, or coming in at the concept from a different angle. Thus, the Apple Pencil, the Smart Keyboard, and later — the Magic Keyboard — were born.
Is the Magic Keyboard compatible with iPad Pro (2021)? Is the Apple Pencil 2 compatible with iPad Pro (2021)?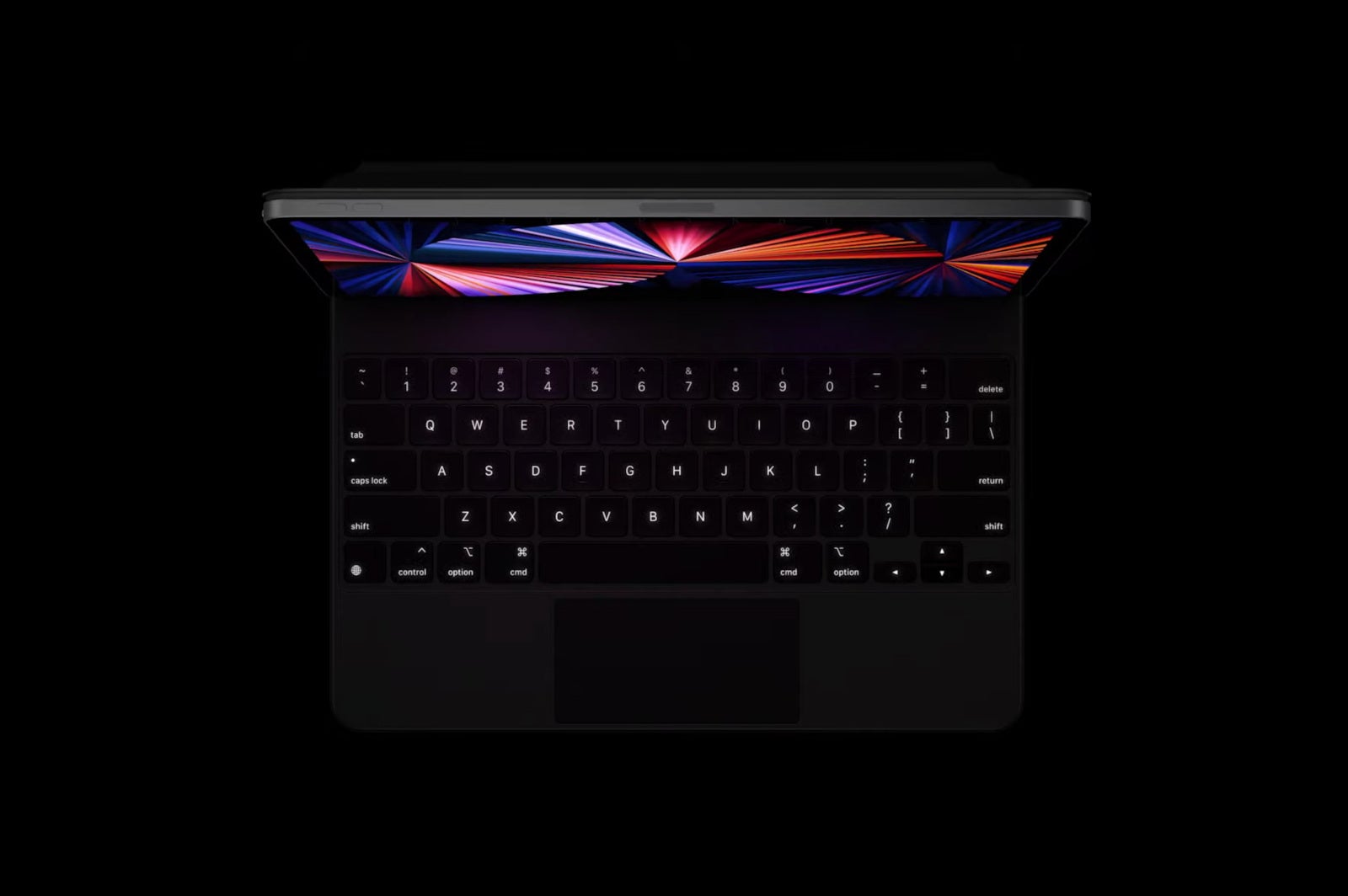 For those of you that bought themselves a Magic Keyboard and an Apple Pencil 2, you will be happy to know that the iPad Pro (2021) will support them fully. You can still use the trackpad as a mouse pointer, the Pencil 2 still attaches magnetically and charges from the iPad. The iPad Pro 12.9 (2021) specifically will be a bit tighter fit in an older version of the Magic Keyboard — that's because the new tablet is 0.5 mm thicker than last year's edition. Not a huge deal (not as huge as it was made on Twitter), but I would still be cautious about the keys leaving marks on the iPad's screen due to the tight fit (ahem, MacBook Pro...).
There were no new accessories announced, but it's worth mentioning that — yes — the iPad Pro (2021) comes with a USB Type-C port. So, if you bought some 3rd party accessories and adapter for the 2020 version, they will work. If you are upgrading from a non-Pro iPad (or iPad Pro from before 2018), know that there is no Lightning connector here for your favorite accessories and dongles. It's a switch to USB Type-C for you.
Recommended Stories