iPad Pro 2021 (11-inch) Review: M1 power, iPadOS drawbacks
4
We may earn a commission if you make a purchase from the links on this page.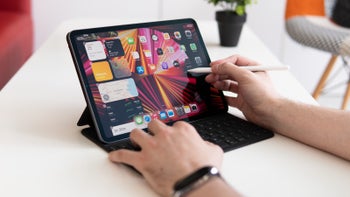 The new M1-powered 2021 iPad Pro has the familiar premium glass and metal design, but nearly doubles the performance capabilities of last year's already-unrivaled iPad Pro. Featuring a solid LCD display, fantastic speakers, all-day battery life and compatibility with a ton of great accessories, it is arguably the perfect tablet for both students and even some professionals. However, with iPadOS 14 holding it back, it doesn't offer anything new to be excited about over last year's iPad Pro, yet.
Design
Another year, another iPad, and since
Apple
has arguably reached peak tablet design, the new iPad Pro isn't all too different in that aspect from its predecessor. The 2021 iPad Pro is all metal on the back and glass on the front, with small rounded bezels surrounding the (non-mini-LED) Liquid Retina display.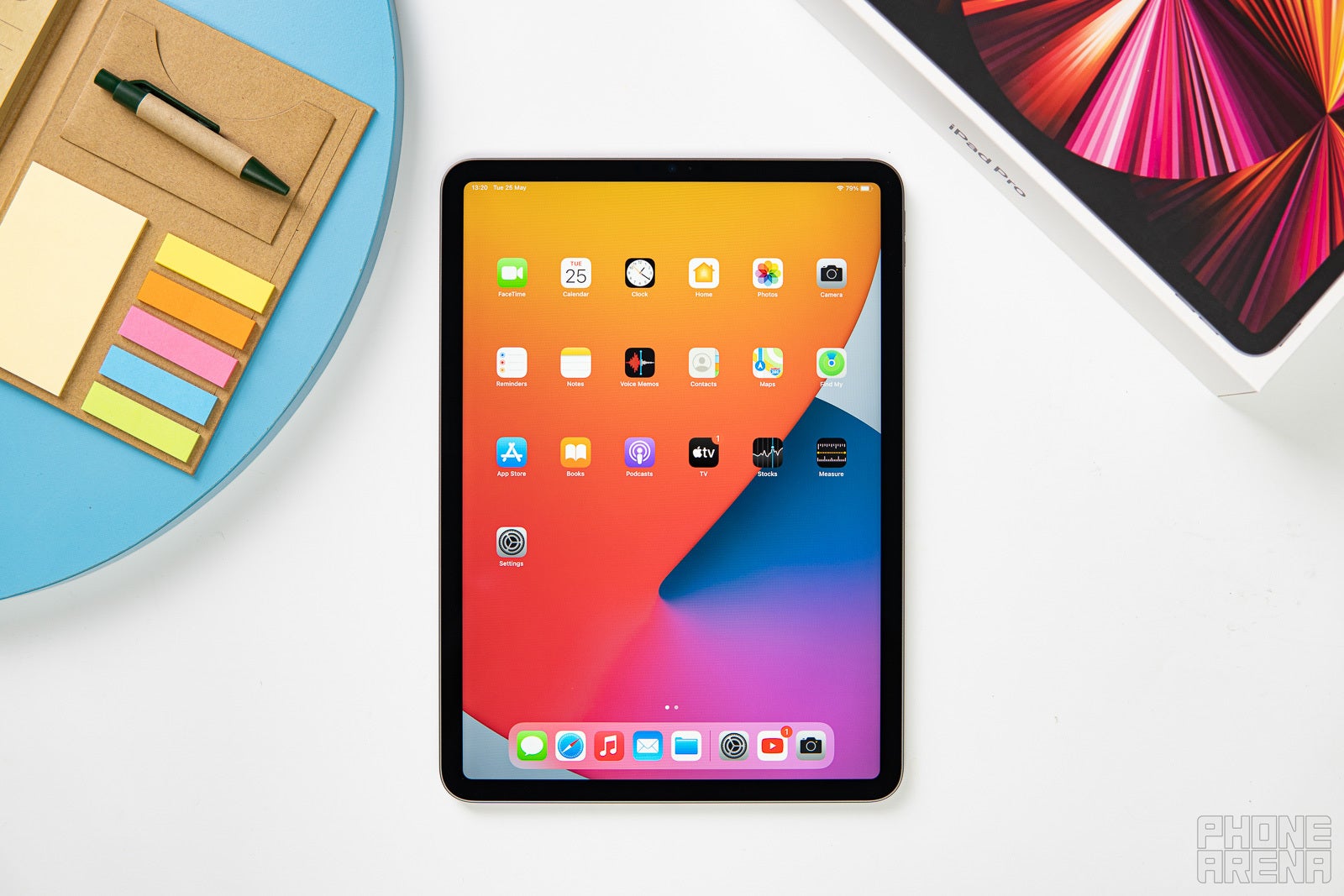 On the sides we have the usual quad speaker grills, a USB Type-C port, volume keys and a power key. On the back, we have the exact same keyboard connector pins in the exact same spot as before.
The 2021 iPad Pro does have a very slight thickness increase, supposedly to accommodate a larger battery, which might explain why Apple released a new Magic Keyboard for iPad for this 2021 model – as older keyboard cases might not fit ideally.
But I did have a 2020 iPad Pro Smart Keyboard Folio at hand and when I tried it out on this model – it fit just fine. I've heard reports that the old Magic Keyboard for iPad fits on this 2021 model too, but surely there has to be a reason for Apple to release a new one. Perhaps there are some minor compatibility or alignment issues. So if you're looking for
iPad Pro 2021 keyboard cases
for your new tablet, best avoid the older keyboard cases just to be safe.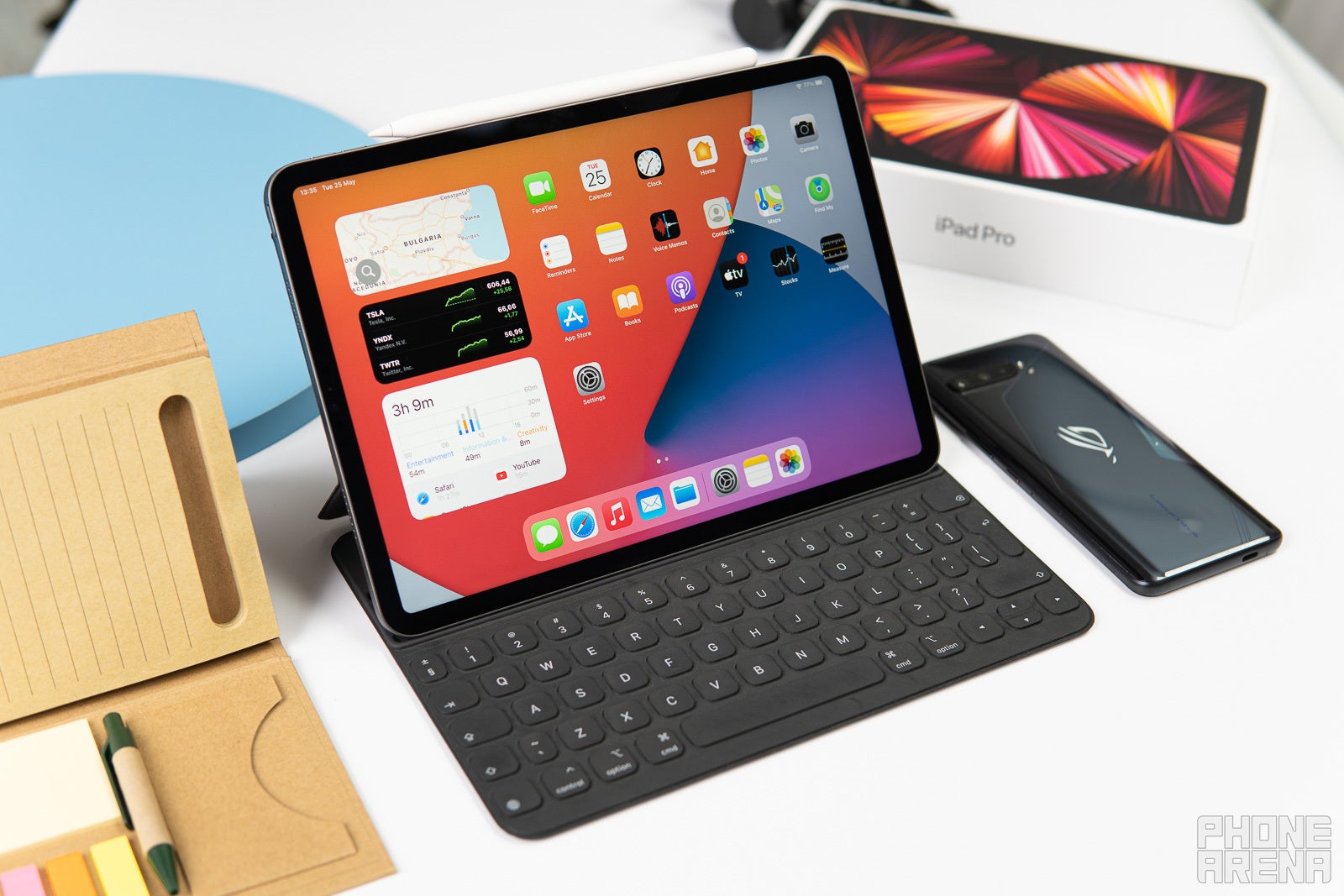 As for weight, the Wi-Fi 11-inch iPad Pro is 1.03 pounds (466 grams), while the Wi-Fi + Cellular variant is 1.04 pounds (470 grams). Numbers aside, the tablet feels solid, fairly lightweight and thin.
iPad Pro 2021 (11-inch): Display
Unlike the larger 12.9-inch 2021 iPad Pro, this 11-inch model has essentially the same Liquid Retina LCD display as last year's version. And while the lack of XDR and mini-LED technology is a bit disappointing, we don't have a bad display here by any means.
The display of the 2021 iPad Pro 11-inch has a 2388 x 1668 pixel resolution at 264 PPI (pixels per inch), and most notably, supports ProMotion. The latter is just Apple's way of saying that this screen goes up to a super smooth 120Hz refresh rate, meaning very smooth interface animations and seemingly quicker response times when interacting with the tablet, be it with your finger or an Apple Pencil.
The faster refresh rate is something you don't get on the base iPad and iPad Air models, and coming from the 2020 iPad Air, I can definitely notice and appreciate that this display is twice as smooth.
In terms of display colors and sharpness – not a noticeable change from last year – but that's not to say we don't get nice and vivid colors (P3 Wide color gamut), reasonable sharpness and even respectable blacks when watching in the dark, which is particularly impressive for an LCD screen.
However, we don't get perfect pitch blacks as we do on OLED displays, of course. In this aspect, the 12.9-inch iPad Pro with its XDR mini-LED screen should perform better.
And as for brightness, this laminated display gets super bright (600 nits) so it should never be a problem to see it even in sunlight.
iPad Pro 2021 (11-inch): Camera
On the back of the 2021 iPad Pro we have a familiar camera module holding a wide 12MP main camera and an ultra wide 10MP one with a 125° FOV (field of view). Under those two we have a LiDAR sensor, a flash and a microphone.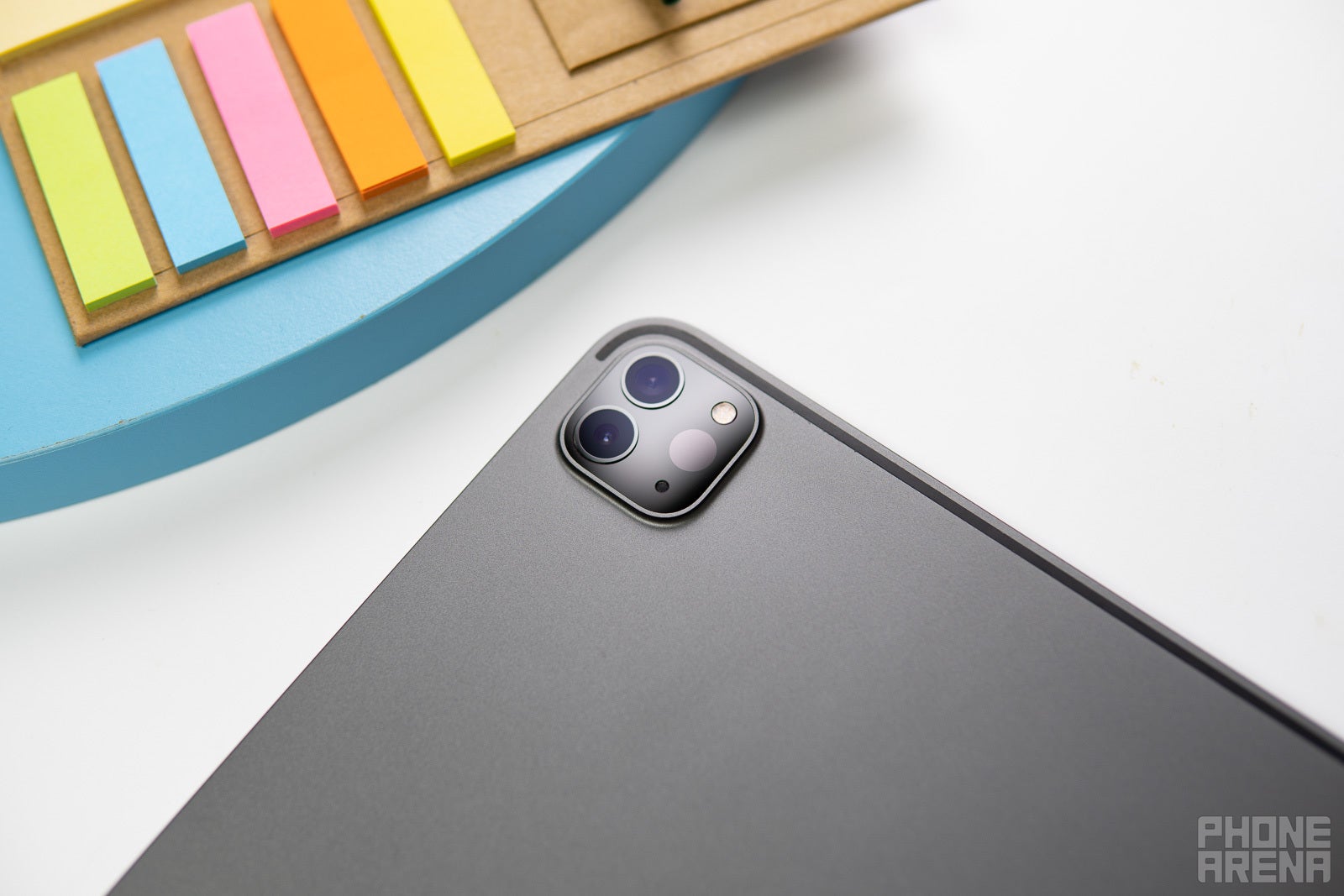 The 12MP front camera has a 122° FOV and supports Portrait Mode, with blurred backgrounds and lighting effects that can be switched on the fly. For example, by default you get portrait selfies with "natural light", but this can be changed to "studio light" if you want a brighter-looking face or "contour light" for more pronounced facial contours. There's even a "stage light" option, which attempts to remove your background instead of blurring it, but it's not perfect, as it results in soft edges around your face and body. In any case, for those few who take selfies with their tablets, Portrait Mode on the 2021 iPad Pro can be quite fun to play around with.
And it's definitely worth mentioning that those front and rear wide angle cameras do capture so much more than a traditional camera can. You'll never find yourself struggling to fit everyone in a group photo. And you should be able to take photos of objects such as buildings or statues without having to step back much to fit the entire thing in the frame, if at all.
Overall, although this camera setup can't beat a flagship phone, photos can come out really nice and sharp in good lighting conditions.
This 2021 iPad Pro can record videos at up to 4K resolution and 60 FPS (frames per second). Alternatively, you can film slow motion videos at 1080p and 240 FPS. I reckon that even some professional YouTubers will find it convenient and acceptable to film, edit and publish their videos entirely from this iPad Pro. Of all tablets, the iPad Pro's camera features plus photo and video quality is among the best you can get.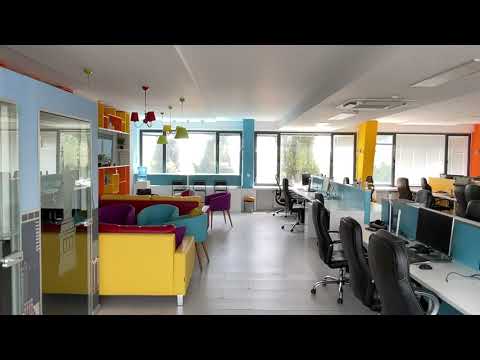 The Face ID sensor is back next to the front camera, offering an alternative to unlocking your tablet with a passcode. It works great in both well-lit and dark environments, although I did get a few "Face is too far away" messages sometimes, without really being that far. But at a close distance, it always works near instantly.
The Face ID setup is easy and fast – the iPad simply takes two scans of your face, which in my case took less than a minute. And unlike the generic face unlock option we've seen on some
Android phones
, Face ID won't be tricked by a photo of you, and is quite secure and reliable.
Speaking of unlocking the tablet, it's worth noting that unlike the 2020 iPad Air, there isn't a fingerprint (Touch ID) option here.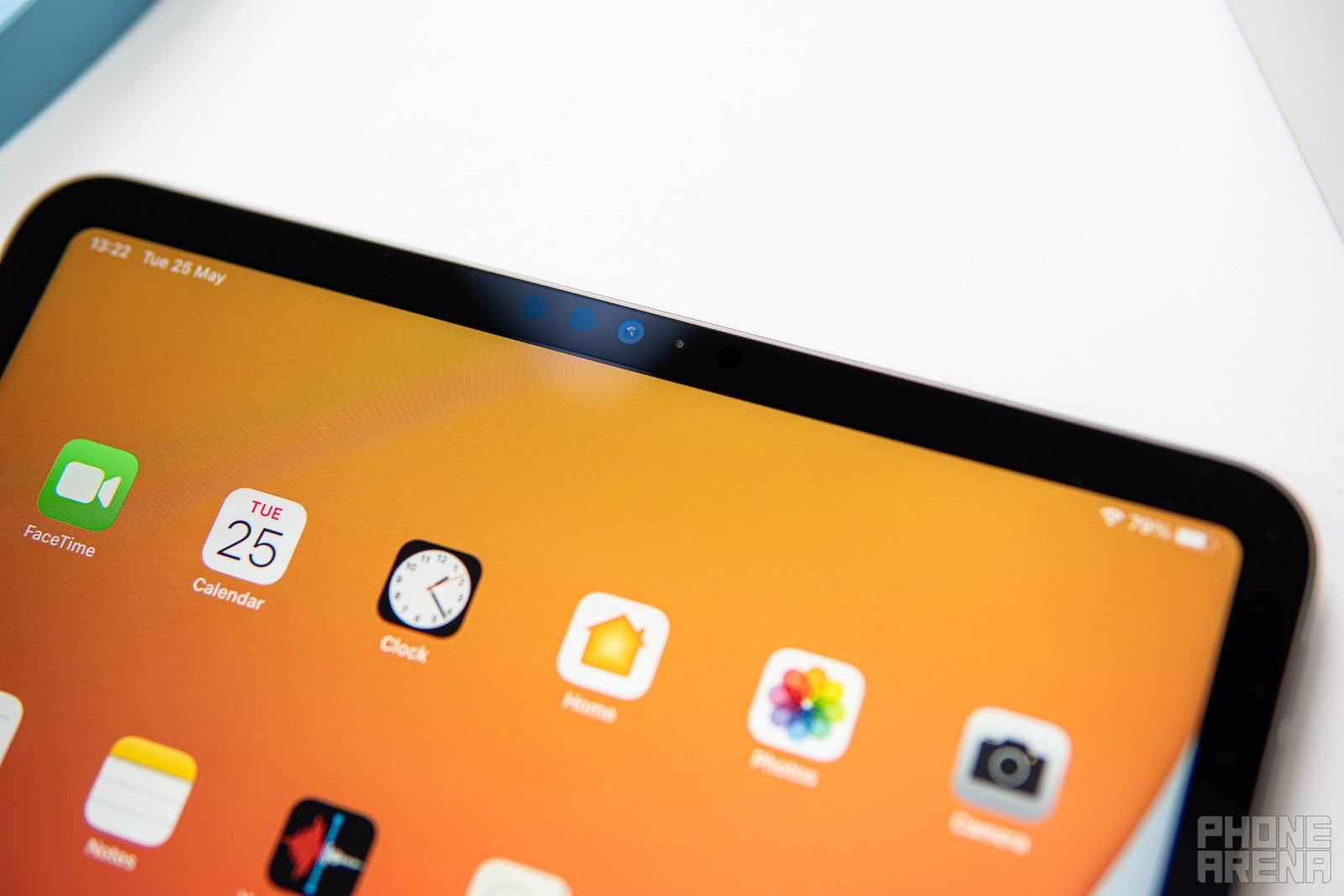 The Face ID sensor is back
Audio
We recently published our list of
phones with best speakers to get in 2021
, and if we were to do a similar article on tablets, the 2021 iPad Pro would be the winner.
We get four speakers here, two on each side of the tablet (when in landscape orientation). Coming from the already fantastic dual speaker 2020 iPad Air, those iPad Pro speakers still managed to blow me away.
The speakers are loud, clear and have a good hint of punchy bass. At maximum volume, the 2021 iPad Pro can fill a room with music. It sounds pretty close to a small Bluetooth speaker, if not louder and better. Thanks to the speaker placement, the stereo separation is great, meaning you can clearly hear which sounds are coming from the left and which – from the right. This is particularly important when gaming or watching movies on your tablet.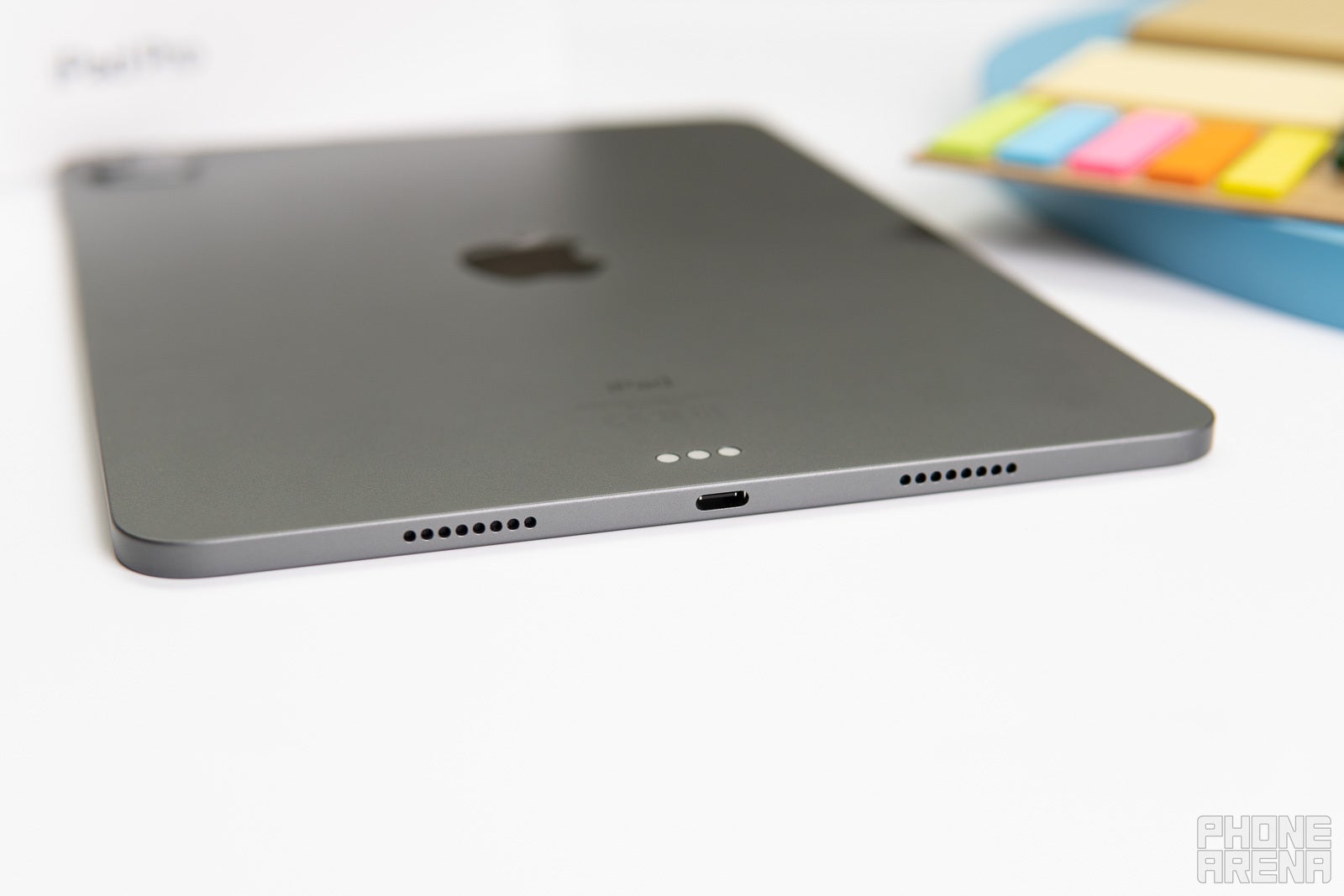 Of course, if you were hoping to use wired headphones, there's no headphone jack to plug them into, but thankfully, movies and games will sound great when simply using the iPad Pro's built-in speakers. Alternatively, you'll need to do what Apple expects us to do and pick up some
Bluetooth headphones
such as the Cupertino company's own
AirPods
.
Software & Performance
This is where things get questionable. Is the 2021 iPad Pro a computer? When you pair it with a keyboard case it sure looks like one. But don't get tricked – iPadOS 14 is arguably still just a glorified smartphone operating system running resized iPhone apps.
Very few programs, such as the LumaFusion video editor or the Procreate drawing app actually feel like desktop-grade software. Students and even some professionals can get away with using an iPad and might be happy with the experience, but there's more to be desired.
That's where the upcoming iPadOS 15 comes in. It's speculated that Apple will start bringing MacOS apps to the iPad, such as the Logic Pro music maker and the professional video editor Final Cut Pro. In addition, we expect better multitasking and better file management, but this is all just unconfirmed speculations from our
iPadOS 15 wishlist
. Will Apple's iPadOS 15 be the biggest iPad upgrade ever or are we set for disappointment? All we can do is wait and see.
But for now we're on iPadOS 14.5, and compared to an Android tablet experience – it is still fantastic. Apps launch quickly and are all perfectly optimized. There's no lag to be seen, and as mentioned earlier, students are particularly likely to enjoy the iPadOS experience over Windows or Android, as it's smooth even on the cheapest iPad.
In iPadOS 14.5 the homepage can consist of a Today View panel on the left – which shows your chosen widgets, such as the date and weather. The rest of the screen is filled with your app icons, while at the bottom we have a very MacOS-like dock, which you can access from within apps too and helps with faster app switching. The dock is also used to enter Split View.
The latter means two apps running at the same time, both taking half of the screen by default. In addition, you can have more apps open in Slide Over, which is essentially a popup window that will obstruct one of the Split View apps but can be hidden when no longer needed. It's far from an ideal multitasking experience, so here's hoping it gets better with iPadOS 15.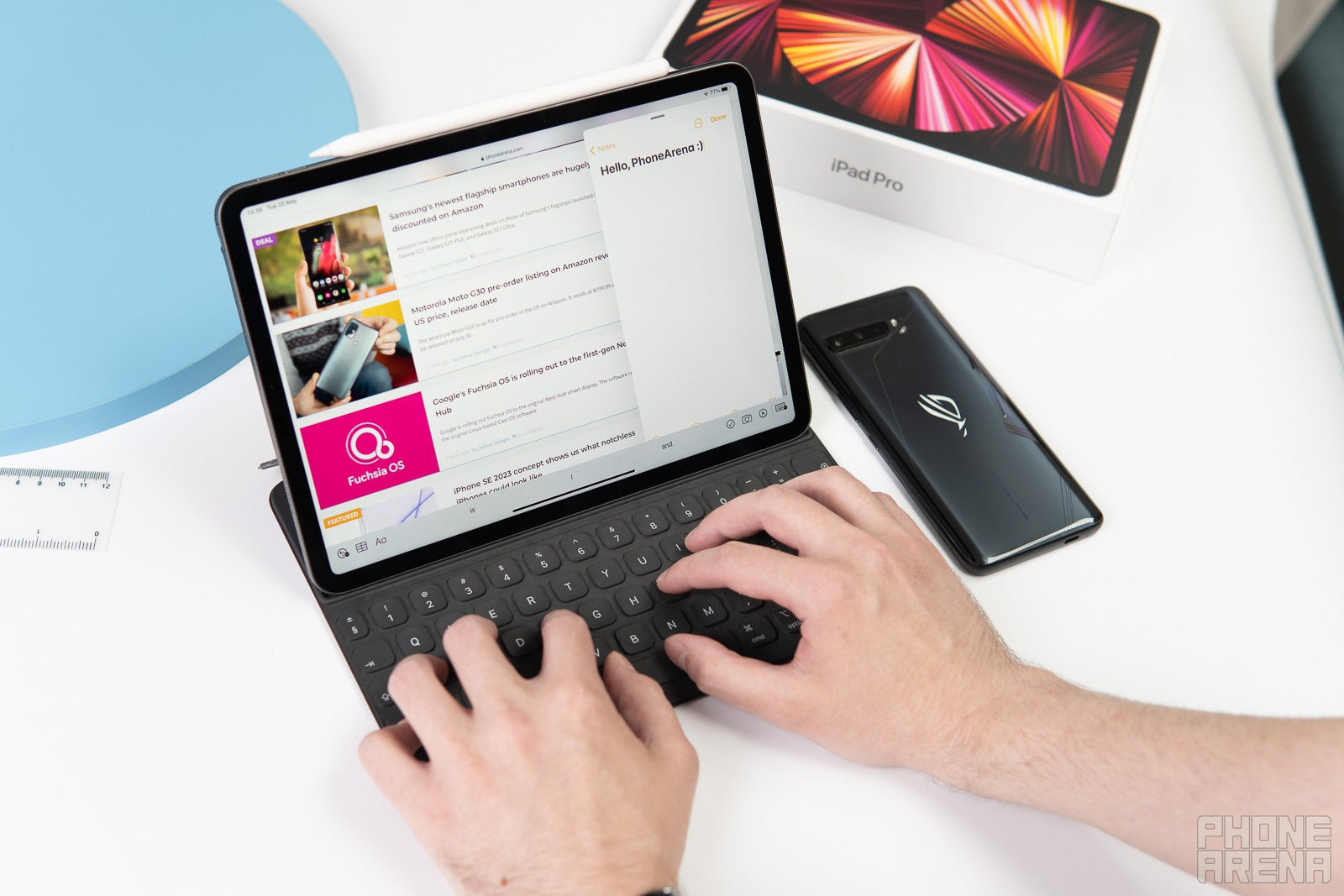 And as for apps – you can essentially download or purchase the same App Store apps that you can on your iPhone, although many have been optimized for the iPad's bigger display and might look a bit different. If you're a video creator, musician, student, photographer or an artist, there's already an app for you, albeit what you find won't be quite on the same level as a desktop app, in terms of complexity.
An often underappreciated bonus when buying an iPad is that Apple actually gives you a bunch of great apps to get you started for free. Those include iMovie, for basic video editing, GarageBand, which is a really fun music-making app, Pages, for writing documents and more. So for basic tasks, you're all set as soon as you get this iPad.
And thanks to the Files app, you can download files from the internet via Safari, for example, then place them in folders, move or rename them, and so on. The iPad file management process is now better than ever, and ever so close to a desktop experience.
UPDATE:
The iPad Pro 2021 will be getting
Apple's newly announced iPadOS 17
. The company lifted the curtain before its new mobile OS during the annual WWDC event, and there are some fresh new features. Interactive widgets now populate the home screen, there's better customization, and you can use Health on you iPad. Some cool new features are coming straight from
iOS 17
, such as the AirDrop over the internet, offline maps, better predictive text, and more.
iPad Pro 2021 (11-inch) Battery life
As per usual, you can expect up to 10 hours of battery life from the 28.65-watt-hour battery of this 2021 iPad Pro. If you're a light user you'll easily reach two or more days until needing to charge, as the standby power management on iPads is pretty solid.
In any case, this is a great full-day tablet, and if you're using it for school, you needn't worry about bringing a charger, so long as you charge it overnight.
Speaking of chargers, out of the box we get a meter-long USB Type-C charging cable and a 20W power adapter. You can, of course, alternatively charge your iPad from your PC or MacBook, albeit that will take longer.
Best iPad Pro alternatives
Currently, the 11-inch
2020 iPad Air
is the most solid alternative to this 11-inch 2021 iPad Pro. It will not only cost you much less but it is compatible with the same accessories – the Apple Pencil 2, the Magic Keyboard for iPad and the Smart Keyboard Folio.
However, the new iPad Pro is powered by Apple's M1 processor, and there's a good chance that whatever big changes iPadOS 15 brings, such as desktop MacOS apps, those might only work on M1 iPads. That's just my speculation, but it's worth taking in consideration before buying the 2020 iPad Air over the new Pro model.
Other than that, the iPad Air 4 features a nearly identical premium build, albeit with just a single camera, slightly thicker bezels around the display and of course, it is powered by the older Apple A14 processor.
Recommended Stories