Samsung thinks foldable designs will help it remain the world's top smartphone vendor
7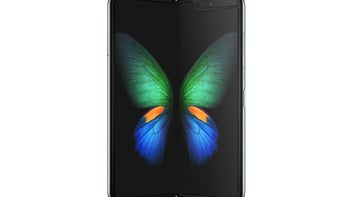 The Galaxy Fold looks like a decent first step, but it remains unclear what's next
Samsung reportedly shipped more than 290 million smartphones worldwide last year, also dominating the global TV market and retaining its lead in the chipmaking industry on track to an overall profit of around $52.7 billion. But the tech giant has plenty of reasons to be concerned about its future prosperity after
recording its lowest mobile gains
in more than two years at the end of 2018 and
recently forecasting a huge drop in total profits
for the first quarter of 2019.
The company's memory chips and mobile devices are not selling as well as they used to, but despite mounting pressure from
increasingly ambitious rivals like Huawei
, Samsung's smartphone division skipper maintains an optimistic outlook. In an
interview with French newspaper Le Figaro
this week (
translated here
), DJ Koh reiterated some of his bullish views on the revolutionary technologies of today and tomorrow, while firmly rejecting the possibility of an impending change at the top of the smartphone vendor rankings.
Huawei has nothing on Samsung... according to Samsung
Without ever mentioning the name of its fast-growing Chinese arch-enemy, Samsung Mobile's President highlighted his company's superior market position, which it fully plans to retain "for the next 10 years" through continuous innovation. Basically, Koh seems to think everything Huawei can do Samsung is capable of doing better, faster, and in ways that can truly improve real-life user experiences.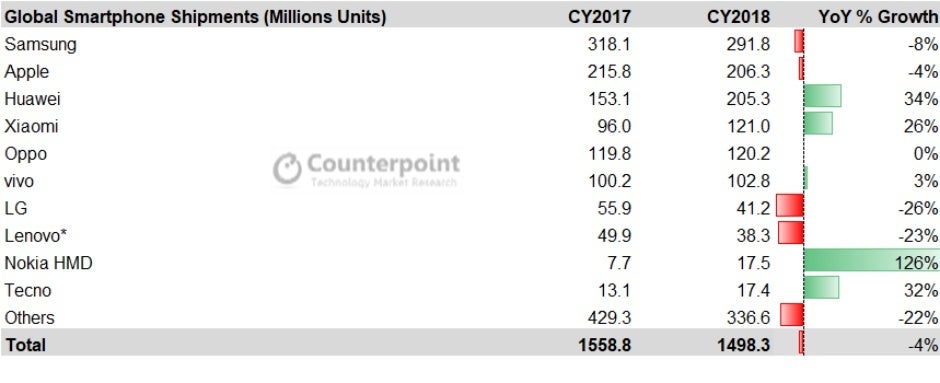 Interestingly, Koh says "new technologies such as 5G or AI and new design formats like foldable smartphones" are emerging "faster than we thought." That's a rather curious statement considering
how slow 5G-enabled handsets
and
foldables are expected to gain traction
over the next few years by several reputable market research firms. In the meantime, Samsung may want to focus more on delivering "conventional" products for the masses if staying on top of the overall market is one of its main objectives.
After all, the aforementioned 290 million unit shipments racked up last year actually represented a decline from nearly 318 million units in 2017, while Huawei surged from 153 to almost 206 million smartphones sold around the world.
If these trends are not reversed
, Apple is clearly
not the only one in danger of being surpassed
. And we're talking imminent danger, not something that may or may not happen 10 years down the line.
The foldable future is bright but vague
While it's certainly no surprise to see Samsung relying on the foldable "design format" and 5G connectivity as its central growth prospects, it's disappointing to hear so very little of substance regarding the future of the mobile industry's "next chapter." It's almost as if the company doesn't actually have a specific plan of where to take foldables next, testing the waters with
a first-gen device
that's
hardly perfect
.
Speaking of that, the
Galaxy Fold
itself remains
largely cloaked in mystery
, with the same old empty marketing promises repeated for the umpteenth time. When it comes to specifics, like exactly how the company intends to deal with display quality concerns (
read fugly crease
), Koh essentially ignored the point of the question, insisting to talk about Samsung's "reinvention" of the smartphone screen with "entirely new technologies, methods, and materials."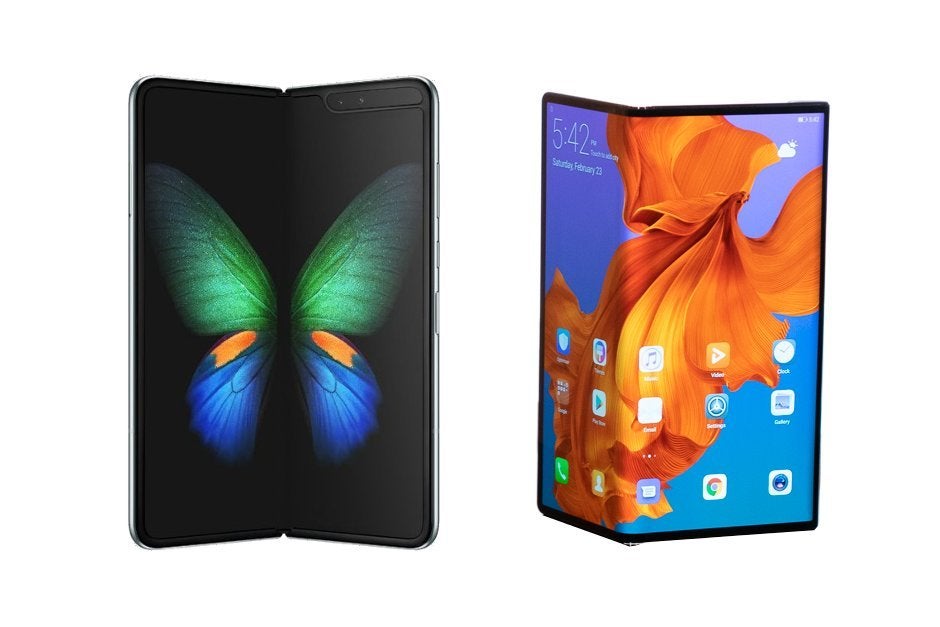 In trying to dodge other juicy questions, however, the high-ranking company executive appears to have subtly and indirectly confirmed plans for
further foldable releases
, including options with "different" designs and, yes, more "accessible" (read affordable) models. It sounds like Samsung might be keeping a close eye on what
Huawei
and
Xiaomi are doing in this space
, gearing up to follow suit if out-folding or dual-folding products prove more popular than their in-folding cousins.
Unfortunately, as far as prices are concerned, Koh was naturally unwilling to name numbers targeted by "more accessible" future foldables.