Don't expect 5G smartphones to become mainstream for several more years
4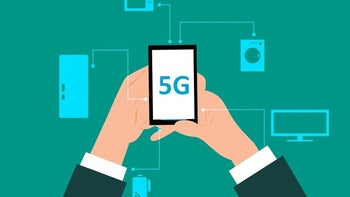 The world's first 5G-capable smartphone
(well, kind of) is
already up for grabs
, even though you still need to wait until next year to actually get your 5G-enabling Moto Mod for Verizon's Moto Z3.
Meanwhile,
LG and Sprint
have a partnership of their own lined up to help commercial 5G technology take off as soon as possible, with semiconductor giants
Samsung
,
Qualcomm
, and
Intel obviously busy
putting the finishing touches to the high-speed modems and processors that will power the next generation of flagship mobile devices.
With all that in mind, you might be expecting
5G connectivity
to become the new normal in no more than a couple of years. According to fresh Digitimes Research projections, mainstream adoption will be significantly slower than we want to imagine, with a measly one million 5G-enabled "end devices" likely to reach actual customers next year.

That includes smartphones, CPE (consumer premise equipment), and Wi-Fi devices, although by 2022, phones are tipped to achieve total 5G market domination, with a 97 percent share of global shipments.

Still, even four years down the line, 5G handsets are only expected to account for 18 percent of overall smartphone shipments around the world. That's after a forecasted 2021 boost in "large-scale" numbers, and it would merely signify one in five phones sold worldwide being equipped with 5G capabilities.

The slow adoption and expansion of 5G speeds will presumably be caused by sluggish network upgrades and other limitations of an infrastructural nature, as well as the no doubt high costs associated with implementing the technology on low to mid-end devices.