Samsung forecasts massive Q1 profit decline, still earning $5.5 billion in three months
11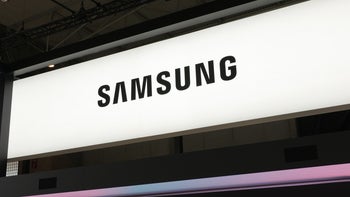 Samsung is not only
the world's top smartphone vendor
, but also the number one chipmaker and the largest television manufacturer out there. Despite all these incredible accomplishments and supremacy over several branches of the tech industry, the company seems to be going through somewhat of a rough patch.
While we're obviously not talking about
the kind of trouble LG
or
Sony's mobile divisions
have been facing for a number of years now, it's certainly worrying when quarterly profits go down 60 percent over the course of 12 months. Samsung's full Q1 2019 financial results are not in yet, but if
today's earnings guidance
pans out (which usually appears to be the case), consolidated sales for this January - March timeframe will circle 52 trillion Korean won, with operating profit sitting at around
6.2
trillion won.
Those figures roughly equate to $45.7 billion and $5.5 billion respectively today, comparing rather unfavorably to over 60 trillion won in revenue and nearly 16 trillion won in profits reported this time last year for
2018's first calendar quarter
. The estimated Q1 2019 sales and profit scores are also down 12 and 42 percent respectively from
Q4 2018
, which was hardly considered a good quarter for Samsung.
Until the tech giant releases the final, detailed numbers for 2019's first 90 days later this month, breaking down the results by individual business, we can make several educated guesses as to what went "wrong" this past quarter. For starters, the company's global smartphone shipments have been declining for a few quarters, and the
Galaxy S10 family
was probably released a little too late to reverse that trend. Or perhaps the newest flagships are not significantly
more popular than their predecessors after all
.
Meanwhile, it's important to point out that Samsung's semiconductor business proved by far the most profitable among the company's different branches lately, losing quite a bit of steam as demand for memory chips continues to drop. Samsung basically sells its chips to every major smartphone vendor today, so the
market slowdown
has impacted the company in a number of ways. Last but not least,
weak iPhone sales
probably took a toll on Samsung's financials from an OLED display supply standpoint as well. Of course, at the end of the
day
quarter, the Korea-based tech giant still earned $5.5 billion, which is certainly nothing to sneeze at.