Samsung's Galaxy Fold display has a crease right in the middle
68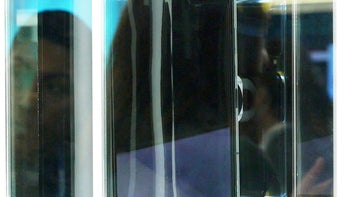 Rather than being swollen right in the middle like the Huawei, the Samsung device actually has a pretty sizable crease in that same space right in the middle.
Now, it was really hard to capture an actual image of this crease, not least because of the strangely draconian measures that Samsung has undertaken to protect the Galaxy Fold from closer inspection. The Galaxy Fold was on display at the Samsung booth at Mobile World Congress, but it was behind two thick layers of extremely reflective glass. Not just that, everyone was kept a few feet away from that display and guards were vigilantly keeping visitors from even leaning in to take a picture up close. Plus, the phone was running a pitch dark demo making it even harder to see the actual form of the screen. Now, we do not know whether Samsung was really trying to hide something, whether it was worried about this phone was a prototype or if it all was one lucky coincidence, but it sure looked strange.
While hard to see, there definitely is a crease right in the middle of the Galaxy Fold
Look closer, though, and you will see how the broken reflections in the middle clearly indicate there is a crease in the middle.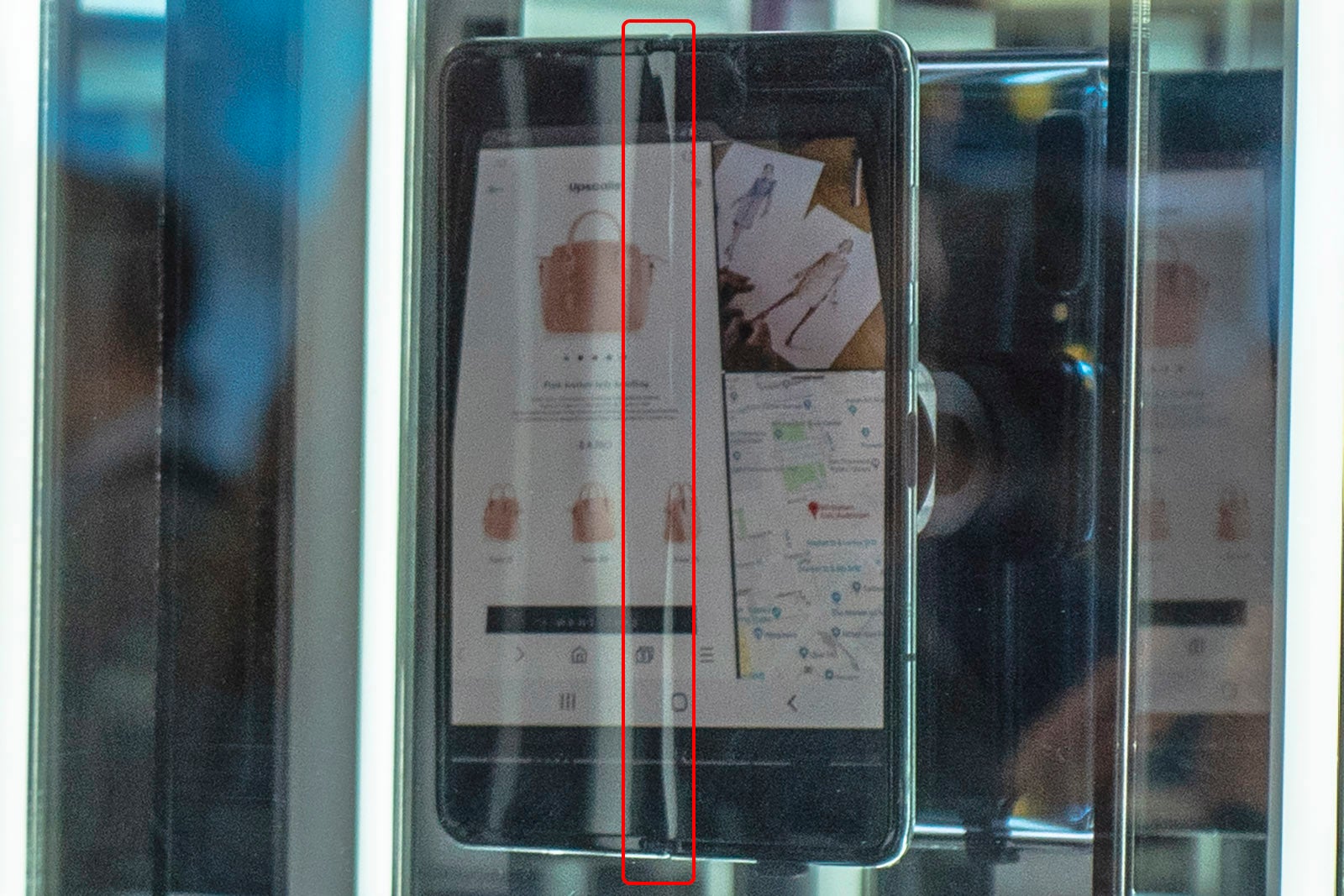 So with the Mate X and the Galaxy Fold, these first two notable foldable phone specimen, it seems like a truly flat screen on a foldable device will be the holy grail of this new design category.
Naturally, the reason there are deformities in these two devices is because of the folding mechanism itself, the difficulties with the hinge and so on, but the end result is that users cannot quite expect a perfectly flat screen on a foldable screen just yet.