If current trends continue, the world will have a new leader in smartphone shipments this year
35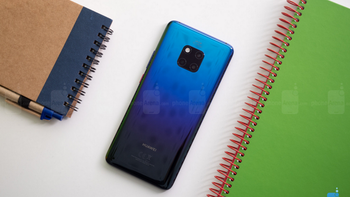 Confidence is one thing that Huawei is not short of. As far back as 2016, Huawei executive Richard Yu vowed that
Huawei would top Samsung and Apple
to become the largest smartphone manufacture in the world by 2021. Since then, the company has voiced this goal several times and
last year it shipped over 200 million units
. What makes this even more impressive is that Huawei does absolutely no business with the major U.S. carriers.
Even though Huawei is now considered a pariah because of the rumors that its devices spy on consumers and corporations, the company still expects to surpass Samsung this year to become the global smartphone leader.
According to Digitimes
, the company plans to ship more than 250 million smartphones this year, and deliver 300 million next year. Last year Huawei hit the jackpot with a couple of premium phones that were among the best in the industry; the
Huawei P20 Pro
introduced the triple camera setup, and the
Huawei Mate 20 Pro
, which might have been a big hit in the U.S. had it been available from say, Verizon or T-Mobile.
Huawei's HiSilicon chip design unit (the Kirin chipsets that power top shelf Huawei phones are actually produced by TSMC) has reportedly asked its partners to provide extra capacity. This is being done, according to those in the know, to help Huawei's push to wear the smartphone crown this year. According to IDC, Samsung shipped 292.3 million phones in 2018, topping the 208.8 million delivered by Apple. Huawei was third with 206 million units shipped. While it would seem that Huawei has created an impossible goal for it to reach this year,
the trends are on its side
. Last year, Samsung's smartphone shipments decline by 8% and Apple's were 3.2% lower. Huawei had the largest growth among the big boys with a 33.2% improvement. If these trends continue this year, Huawei will end up the global leader in smartphone shipments.