Yet another market report suggests foldable phones have a tough road ahead
7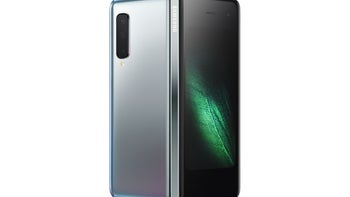 If you're planning to spend
a small fortune on a foldable smartphone
in the immediate future, you're clearly in the minority among prospective buyers of new high-end models. Unfortunately for companies expecting these radical new form factors to bring growth back to the global market, it doesn't look like that will happen anytime soon for a number of reasons.
Along with
big production challenges
and prohibitive retail costs,
Gartner is highlighting unspecified "trade-offs"
as a key cause of the slow uptake of foldable devices. This might be so slow, in fact, that the foldable category is barely projected to account for 5 percent of all
high-end
smartphone shipments... in 2023. According to the market research firm, that should roughly equate to 30 million units, a number that
the likes of Samsung
and
Huawei
will naturally only reach after gradual signs of progress these next four years.
If Gartner's analysts are correct, it doesn't sound like
Apple will join the foldable game
during this period of slow growth. That's obviously just an assumption, but it's one based on the tech giant's modus operandi. It seems far more likely that the first foldable iPhone will arrive once the upcoming "form factor experimentation" concludes and the industry comes to an agreement in terms of which approach provides the most benefits at the best price.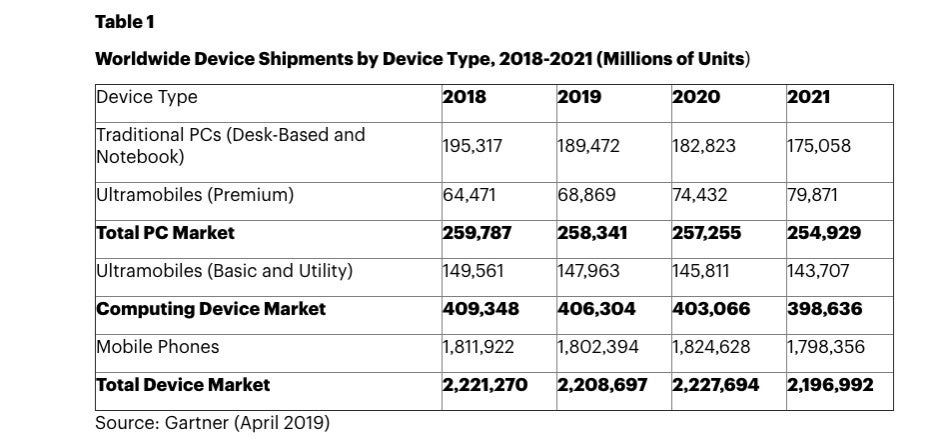 As far as the smartphone market as a whole is concerned, Gartner doesn't expect any major tide turns in the near future. Overall shipments could drop from 1.81 billion units in 2018 to 1.8 billion this year, growing to 1.82 billion in 2020, but then slipping again to an even lower 1.79 billion units in 2021.
Basically, that means the mobile industry will stay flat for a little while longer, which suggests the 5G revolution many top brands and companies are dreaming of isn't happening either. Just like foldables,
5G handsets
are simply not practical enough on a large enough scale.