Anonymous Galaxy Fold owner answers questions about the device, shares first impressions
11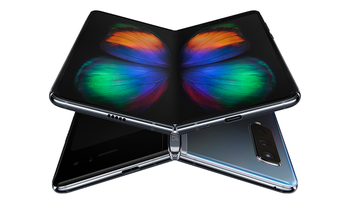 Samsung's Galaxy Fold might not make it into the hands of many users, but that doesn't mean there's no interest in it. The foldable smartphone just got a
price and a release date for Europe
but it appears that some units have already found their way to their new owners.
XDADevelopers' editor-in-chief, Mishaal Rahman, contacted one such owner and did a quick
Q&A session on his Twitter
. The person did not provide any pictures of the Galaxy Fold (likely for privacy reasons) so we'd take the answers with a grain of salt, but with the device's release on the market so close, it's completely possible that some have early access to it.
There are quite a few interesting answers coming from the mysterious owner, so we'll discuss them below.
Hinge and open-close experience with the Galaxy Fold
One thing people were eager to know is if the two panels that make the shell of the Galaxy Fold will be flush to each other when closed or is there a gap where the hinge is. Unfortunately, there is "a small gap" when the device is closed, similar to how a binder looks like.
Another important feature of this smartphone is the transition between the small "outside" display and the big "internal" one. According to the owner, there's quite a bit of a delay when you open the device, taking up to a few seconds before the phone adjusts the image to the proper size and aspect ratio. That's not quite like the smooth experience we saw during the presentation, but that's something that software updates can improve.
The Galaxy Fold is also clearly meant to only be used either completely opened or fully closed. The owner said that there's no way to use it with the screen at about 90 degrees (sort of like a small laptop) as the large screen turns off in that position.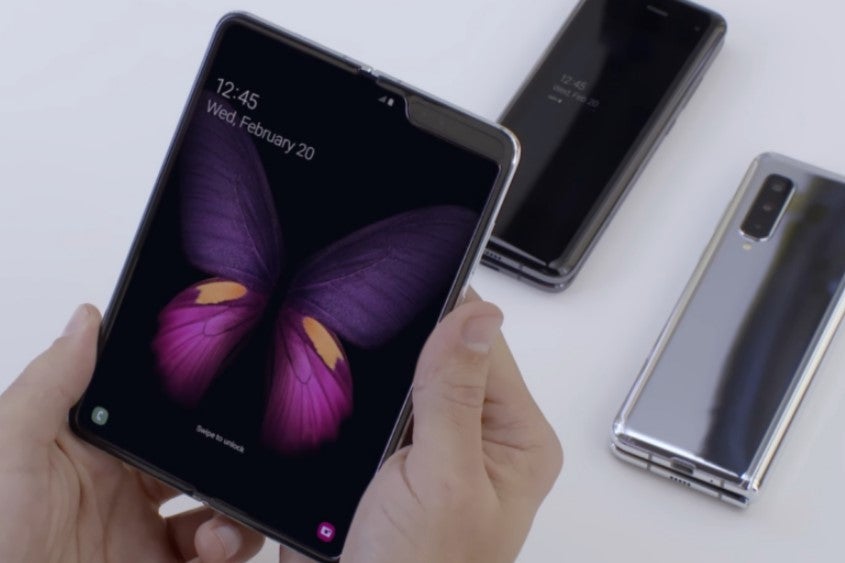 However, the hinge is said to be quite sturdy and doesn't allow the screen to go beyond the 180 degrees when opened. This leads us to another concern people have with foldable displays: is there a crease? How bad is it? Well, the source says that
there is one
and you can feel it with your fingers when using the device, but at higher display brightness, it was really hard to see with your eyes. Which makes sense as our fingertips can detect even minuscule imperfections, let alone a crease.
Performance and battery life
Beyond the lag when switching between screens, the Galaxy Fold is said to have a few other "quirks" that were annoying and overall performance is said to be comparable to that of the Galaxy S10+ with the Exynos chip. Unlike with the Galaxy S10 line, Europeans are getting
the Snapdragon 855 on the Galaxy Fold
. The ultra-premium smartphone is also coming with the brand new UFS 3.0 storage and benchmarks showed about a 50% increase in reading speeds compared to those of the Galaxy S10+.
As expected, the small display can be used just like one on a regular phone, no limitations besides the size. You probably won't be playing any games on the 4-inch display, but it's possible if you really want to. You can also set up different wallpapers and icon layouts for both home screens.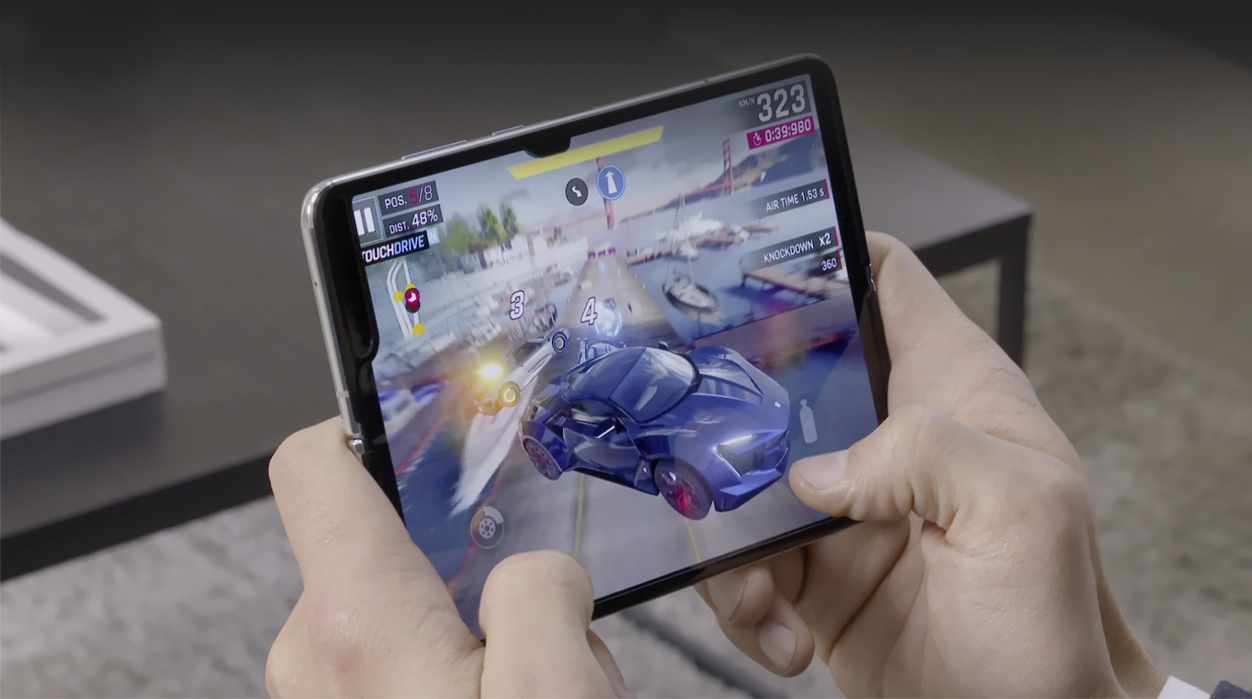 This is another level of mobile gaming experience
Battery life was also a big question as the Galaxy Fold doesn't have a battery proportionately bigger compared to its massive internal display ("just" 4380 mAh). From its short time with the device, the informant says that battery life is "great." Of course, your experience will mostly depend on how much time you spend using each display. If you don't open it often, the outside display will run for quite a while with that battery.
It seems that Samsung has some more flaws to chisel out from the Galaxy Fold, but seeing how most are software related, they might be fixed before most people get their hands on their fancy new devices or soon after. You'll have to live with that crease and gap though, no way around those. If you're the type of person to drop $2000 on a smartphone, that is.