LG announces yet another 'organizational change' in the hope of a mobile business turnaround
8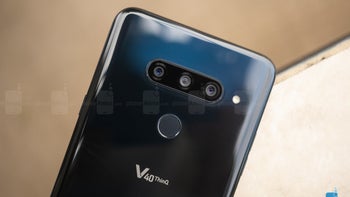 LG has had a rather hectic year in terms of high-end smartphone releases, pretty much
throwing everything at the wall
in the hope something would stick. While the
V40 ThinQ
,
V35 ThinQ
, and even
G7 ThinQ
are undeniably solid handsets, their box office potential was no doubt hindered by this apparent lack of focus, as well as extravagant pricing.

Of course, the tech giant is not looking to throw in the mobile towel... just yet, instead reshuffling its management to put the current president of LG's Home Entertainment division also in charge of the long-struggling smartphone business.
Sounds like the perfect man for LG's "mobile operations turnaround" job, as the company's home entertainment department is indeed a well-oiled money-making machine.
During 2018's third quarter
, for instance, LG TVs and audio products generated a healthy profit of almost $290 million, while its mobile devices lost more than $130 million.

Ironically, the latest "organizational changes" meant to enhance LG's "strengths and opportunities" come exactly one year after the previous round of "leadership and business changes" aimed at "enhancing competitiveness."

Back in November 2017, LG appointed Hwang Jeong-hwan as mobile division president, and although he apparently "successfully bolstered the operation's quality assurance and product development efficiency", that clearly wasn't enough to turn a profit.
Ranked outside
the world's top seven smartphone vendors
, LG is still the third biggest mobile player in the US, behind Apple and Samsung, with definite potential for further growth. It remains to be seen exactly how the company's new smartphone division head plans to "turn around" the business. Losing the ThinQ brand would probably be a good start.