HTC surprisingly stops the financial bleeding with solid September revenue score
7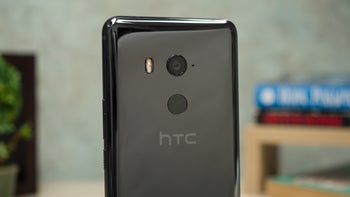 For a company that hasn't been
relevant in the global smartphone space
for a number of years now, HTC is sure in the news a lot lately, somewhat surprisingly gunning for a
high-end hardware return
in the near future under
a newly appointed head honcho
.
But what might be even more unexpected is that the Taiwan-based company has managed to interrupt a series of no less than 26 consecutive year-over-year declines in monthly revenue scores in September. That's right, last month's earnings total was the first since all the way back in June 2017 to represent an increase compared to both the previous month and the same month of the previous year.
Specifically,
HTC made NT$1.28 billion
(USD 41 million or so) in September 2019 in unaudited consolidated revenue, growing 73.56 percent from the horrendous tally of August 2019 and a modest but vital 1.53 percent compared to the NT$1.25 billion reported last September. That's obviously not a lot of money for a company that sells both smartphones and virtual reality headsets, but it's also
the best monthly revenue score posted since June
and the third best haul of the year.
While it's impossible to say for sure, something tells us the aforementioned VR devices are largely responsible for this decent financial result. On the bright side, if you're keeping your fingers crossed for a spectacular
HTC smartphone comeback in the 5G era
, this could be built on a foundation set by the slowly growing virtual reality business. In other words, any progress is good news for nostalgic fans of the HTC Dream, ThunderBolt, or One M8.