Patent dispute forces HTC to stop selling smartphones in the UK
9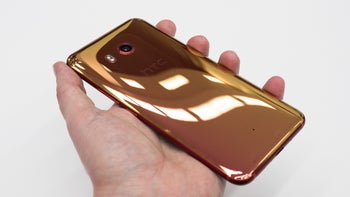 HTC has been struggling to compete in the smartphone market for quite some time and it seems like thing aren't getting any better. The company has
halted all sales
in the UK due to an ongoing patent dispute.

Way back in 2012, a court found HTC had infringed upon a patent help by R&D company Ipcom which covered a wireless technology developed for car phones. The Taiwanese company was advised to implement a workaround, something it subsequently implemented, but Ipcom now claims HTC's no longer complying with the original court order.

Munich-based Ipcom says it carried out tests earlier this year which clearly showed HTC's Desire 12 didn't include the promised workaround. As such, it has concluded that HTC has failed to "play by the rules" and displayed "disregard for the law by contravening a UK court ruling."

In response, HTC has taken steps to ensure it complies with the original court order and has therefore halted all sales in the UK. This means that the Desire 12/12+, U12 Life, U12+, and U11 can no longer be purchased through the company's website, retailer Carphone Warehouse, or local carriers such as EE, Vodafone, and O2.
Speaking to the
BBC
, a spokeswoman said the that "as a leading innovator, HTC takes intellectual property issues very seriously. We are proactively investigating an infringement claim by a third party with respect to a single handset model."