HTC to return to the premium smartphone market when the time is right
6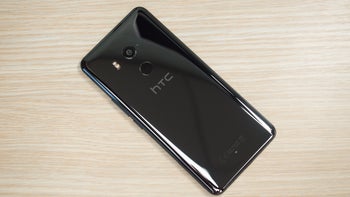 HTC is no longer a major player in the smartphone market, but that it looks like the Taiwanese company plans its return. The last important number that represents HTC's contribution to the smartphone market dates from 2011 when the company accounted for roughly 10% of global sales.
Fast forward eight years and HTC is nowhere to be seen on any charts showing global smartphone sales. But that might change if HTC's solid VR business continues to grow in the next couple of years.
The company's
newly appointed CEO
, former Orange exec Yves Maitres, appeared on stage at
TechCrunch Disrupt
and made some bold statements regarding HTC's mobile business. First, he addressed HTC's inability to find a niche for its smartphones due to shifting all R&D resources to the VR business.
HTC has stopped innovating in the hardware of the smartphone. And people like Apple, like Samsung and, most recently, Huawei, have done an incredible job investing in their hardware. We didn't, because we have been investing in innovation on virtual reality.
Maitres went on to say that 5G is, in fact, the main bottleneck to growth and that HTC's success doesn't depend on developing markets, and that his company will be more active in the premium handset segment focused on "
countries with higher GDP
(gross domestic products)."
Despite the fact that HTC released a couple of
mid-range smartphones
in the last year or so, the company is ready to offer customers "
best in class hardware and photography
." It remains to be seen how fast HTC will be able to solve this puzzle and come up with an innovative device that will solve all the past issues with its smartphones.