Google will give you up to $610 if you trade an Apple iPhone for a Pixel 3 model
7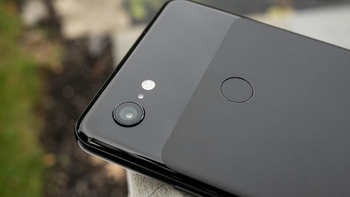 Google will pay Apple iPhone owners to switch to a
Pixel 3
handset via a trade-in. The payment comes in the form of a credit as high as $610 that is applied to the card used to purchase the phone. In other words, you will have to lay out the full price of the device first, before Google reimburses you. Depending on the model, condition and configuration of the iPhone model that is used in the trade, a 64GB
Pixel 3
could end up costing only $189. With the same discount, a model with 128GB of storage would cost $289. With $610 in credit, the 64GB and 128GB
Pixel 3 XL
would be $289 and $389, respectively.
The trade-in process requires you to
visit the Google Store online
and tap on the "Buy Now" box. You then choose the
Pixel
3 model you want including the carrier, color, and storage amount. At this point, you'll be asked if you are trading in a phone. Google will ask for the model and condition of the trade, and return with an estimate. If you agree with that amount, go ahead and complete your Pixel purchase. You then send your iPhone to Google and if it matches the description you gave online (in terms of model number and condition), the credit card used to buy the Pixel will be credited up to $610. The maximum credit is offered for a 512GB
iPhone XS Max
in working condition
Google has been promoting its Night Sight feature
that allows the Pixel 3 to take viewable pictures under low light conditions. By comparing photos taken by a Pixel 3 using Night Sight, and one taken at the same time by an
iPhone XS
, Google is able to show consumers that its handsets snap "better night shots" than the iPhone does.