Galaxy S23 Ultra: While Apple is distracted with its new "big thing" in 2023, Samsung can crush the iPhone 15!
15
This article may contain personal views and opinion from the author.
We may earn a commission if you make a purchase from the links on this page.
Every year the usual suspects, most notably
Samsung
and
Apple
, release annual updates of their flagship smartphone series, like clockwork.
It's a tradition we all know and expect – a new year equals new Samsung Galaxy S phones, new
iPhone 15 series
, and so on…
And those annual smartphone upgrades are usually considered minor ones, mostly focused on boosting the specs and the camera features, as well as getting the processor up to date. Any bigger updates, such as a redesign, usually happen less often, especially when a brand already has a winning formula.
But 2023 may just be anything but a "traditional" year. In fact, there's a good chance this could be the most exciting year for us tech enthusiasts; the one where everything started changing, and the world began shifting towards something completely new.
Something that could possibly be as big as the first iPhone was for the consumer tech industry. Something that could change how we use the internet. Augment our true reality by overlaying our digital one over it.
Indeed, a certain Cupertino company has been known to work on a secret project – the
Apple AR glasses
– for quite a few years now, and 2023 might finally be the one where we actually see the fruits of all that research and development.
What's Apple doing in 2023? Is the iPhone finally not its main priority?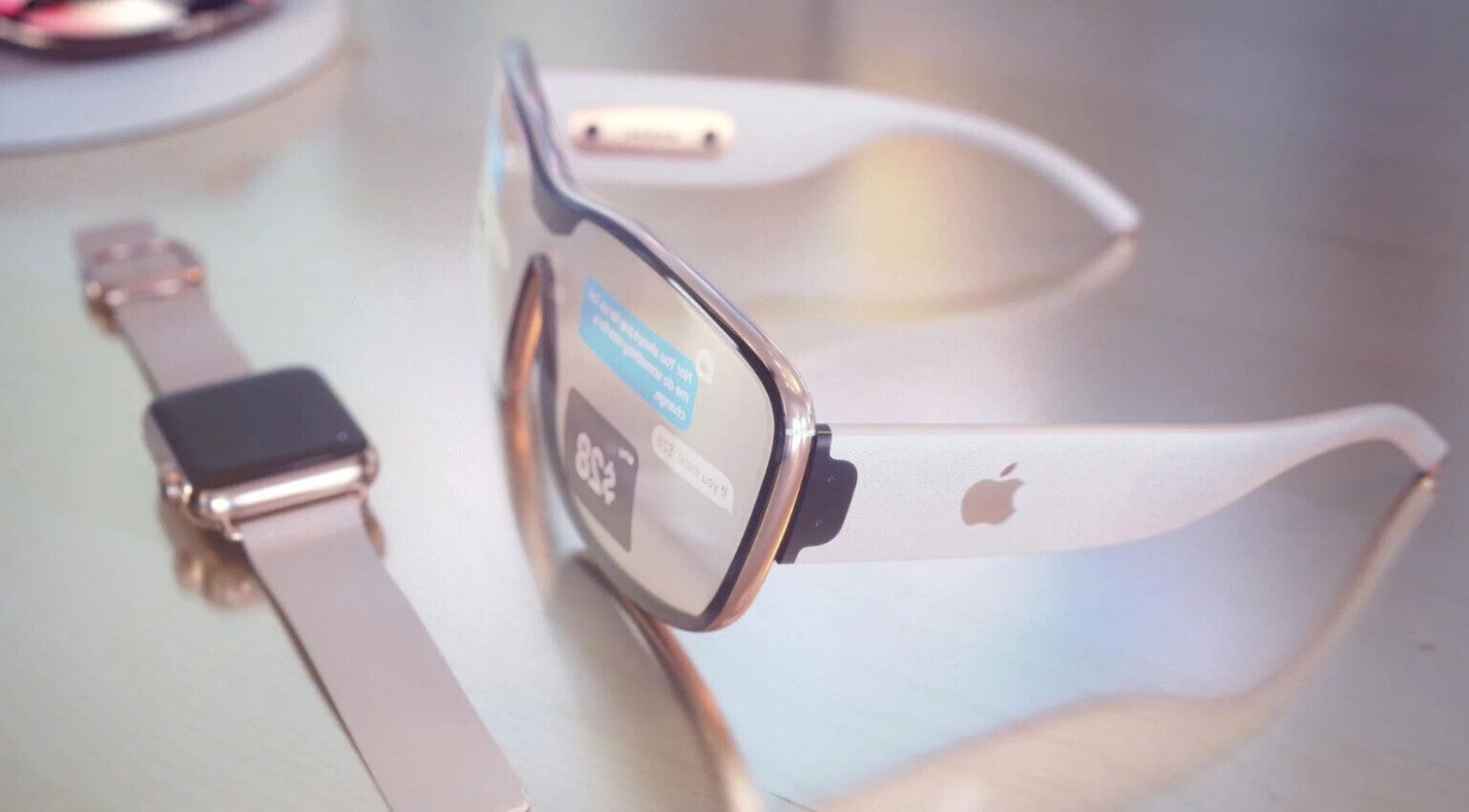 Apple Glasses concept by Martin Hajek for iDrop News
According to reputable industry insider Mark Gurman,
this year Apple's main focus is on its augmented reality headset
(or glasses, we'll find out soon). This means no major iPad Pro updates this year – those have supposedly been pushed for the next. And any theoretical 2023 upgrades for the other iPad models will just be simple spec bumps too, says Gurman.
Of course, this inevitably leads us to believe that the 2023 iPhone series could probably go a bit under the radar too, at least when compared to last year's
iPhone 14 Pro
and Pro Max, which had the new Dynamic Island feature to get a lot of people very, very excited.
So what's happening with the iPhone 15, then? Because we know it's definitely coming out.
What we know about the iPhone 15 in a nutshell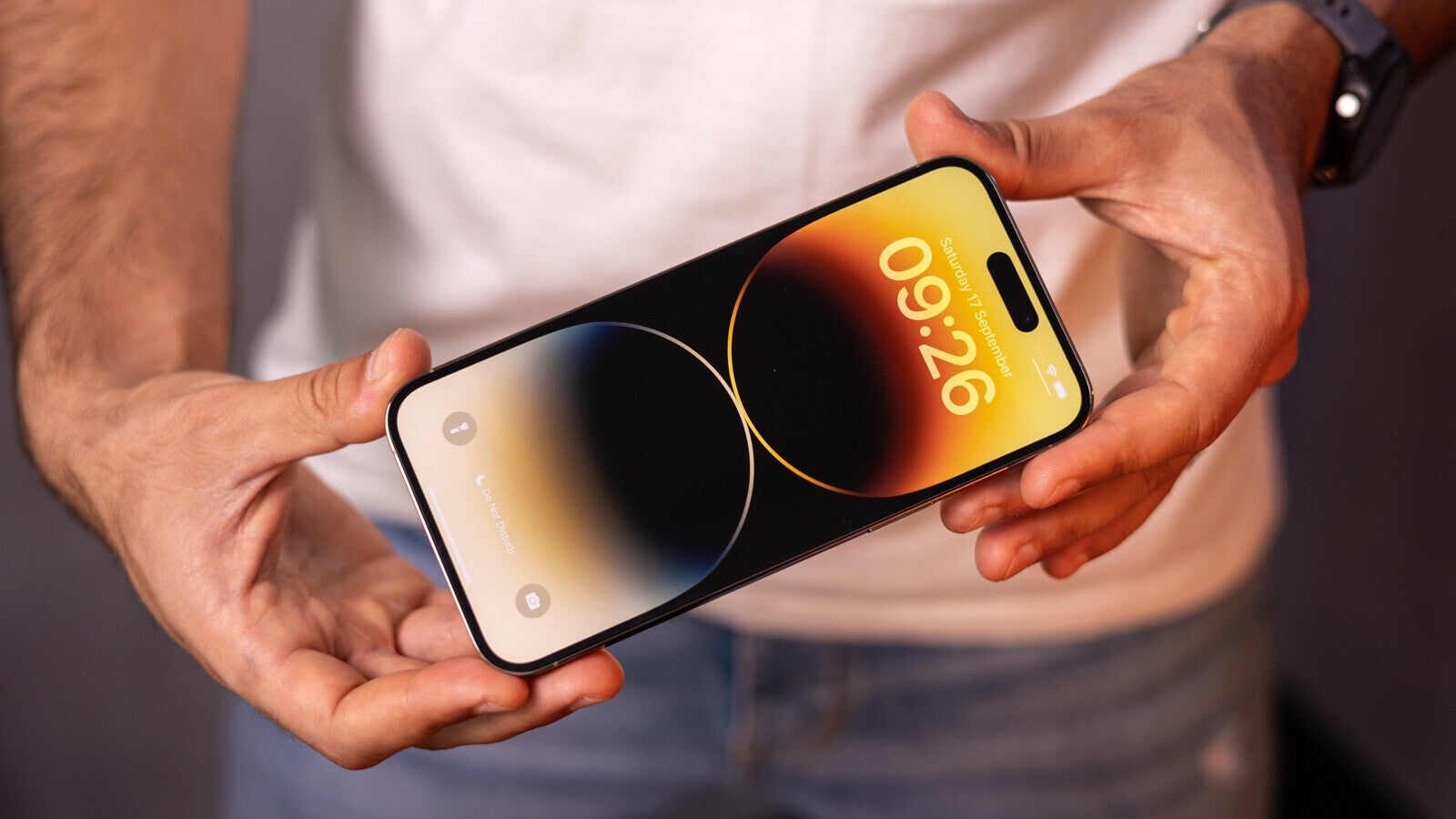 Expected in September of this year, the upcoming iPhone 15 series could notably include an
iPhone 15 Ultra
model to replace the Pro Max. We're yet to find out for certain if that's just a name change to match the Galaxy S23 Ultra name, or this phone will additionally get a new design, and never-before-seen iPhone features.
One of the other bigger news about this year's iPhones is that they're finally getting a USB Type-C port as opposed to Lightning, courtesy of European Union regulations, and not so much Apple's kind heart. This has been essentially confirmed by both the aforementioned Mark Gurman, and another trusted insider, Ming-Chi Kuo, among others, so it seems like a safe bet. So that's a relief for those of us constantly having to scramble for a Lightning cable, where all our other tech (including MacBooks and iPads) have used USB Type-C for quite a while now. Thanks, EU!
In addition, supposedly all iPhones will now get the Dynamic Island feature, which was reserved only for the expensive Pro models last time around, but of course. Basically, you'll get Apple's shiny new feature even if you buy the more affordable iPhone 15 and iPhone 15 Plus models now. Good stuff!
But besides all that, and the usual spec bumps in the processor and camera departments, it's not all good news for Apple's 2023 phones.
A rumor came out recently that the iPhone 15 Pro and
iPhone 15 Pro Max could be getting more expensive
, perhaps with about $100 over the current starting prices. And that's far from encouraging news during times of economic recession and uncertainty… You know, times like right now.
To be fair, Apple has been having issues with supply chains and getting its products in line for the tight deadlines, as is the case with many other businesses since everyone's favorite year – 2020 sloshed around.
That, and the fact that Apple will likely be preoccupied with its next big thing – the AR glasses – actually suggests that not just the 2023 iPhone 15 series, but perhaps even the 2024 iPhone 16 will just be minor upgrades that could easily fail to entice people to buy them. At least on the scale Apple has been known to push products.
But hey, where someone finds a challenge, a competitor can find an opportunity to take things over. At least if they're quick enough. And that's, naturally, where Samsung comes into the picture.
Galaxy S23: Samsung has a really unique opportunity here, while Apple's back is turned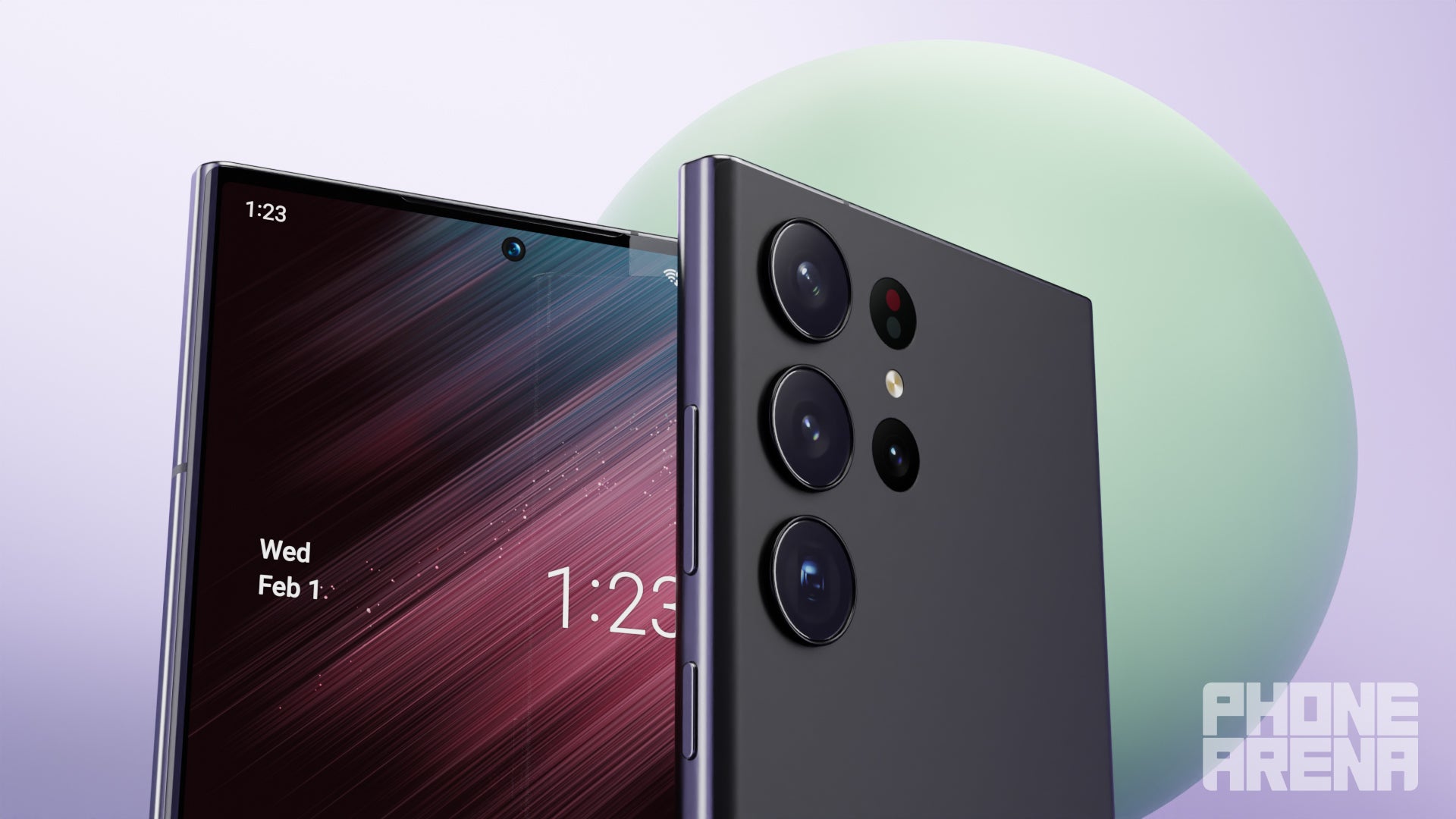 As big of a goliath as Apple is, Samsung is far from a small company also, and it similarly has all the resources in the world, plus perhaps even more of a drive to try things. And its risky ventures can pay off; the foldable
Galaxy Z Fold 4
,
Z Flip 4
and their predecessors proved it, by going on to dominate the folding phone market.
Now the question is, while Apple is focusing on AR (augmented reality), which most people haven't heard of, and thus would be a challenging market to push into the mainstream, is Samsung going to try and bonk the iPhones out of people's minds by marketing its upcoming flagships harder than ever? And does the
Galaxy S23
series, most notably the
Galaxy S23 Ultra
, have what it takes to dominate this likely very, very unique tech year we've just started?
Well, I'm willing to bet on a "yes," as the Galaxy S23 Ultra's predecessor was already incredible. Check out our
Galaxy S22 Ultra review
, but basically, it's a Swiss Army Knife of a smartphone that can adapt to any user's needs, instead of the other way around.
With a big screen, big battery, an included slot-in stylus, great cameras, and extremely powerful, customizable One UI software… Which not only includes all the multitasking tools Apple doesn't offer, but even a desktop mode called DeX, which turns the smartphone into a ChromeOS computer of sorts. It is the epitome of what makes Samsung great – countless features plus high customizability, packaged into some beautifully-engineered hardware.
Problem is – if Apple's taught us anything – most consumers don't care to deal with too many features and customizability options; they just want something reliable that works, and if it's reasonably-priced – even better. So let's turn our eyes towards the base Galaxy S23, and what it's going to be like.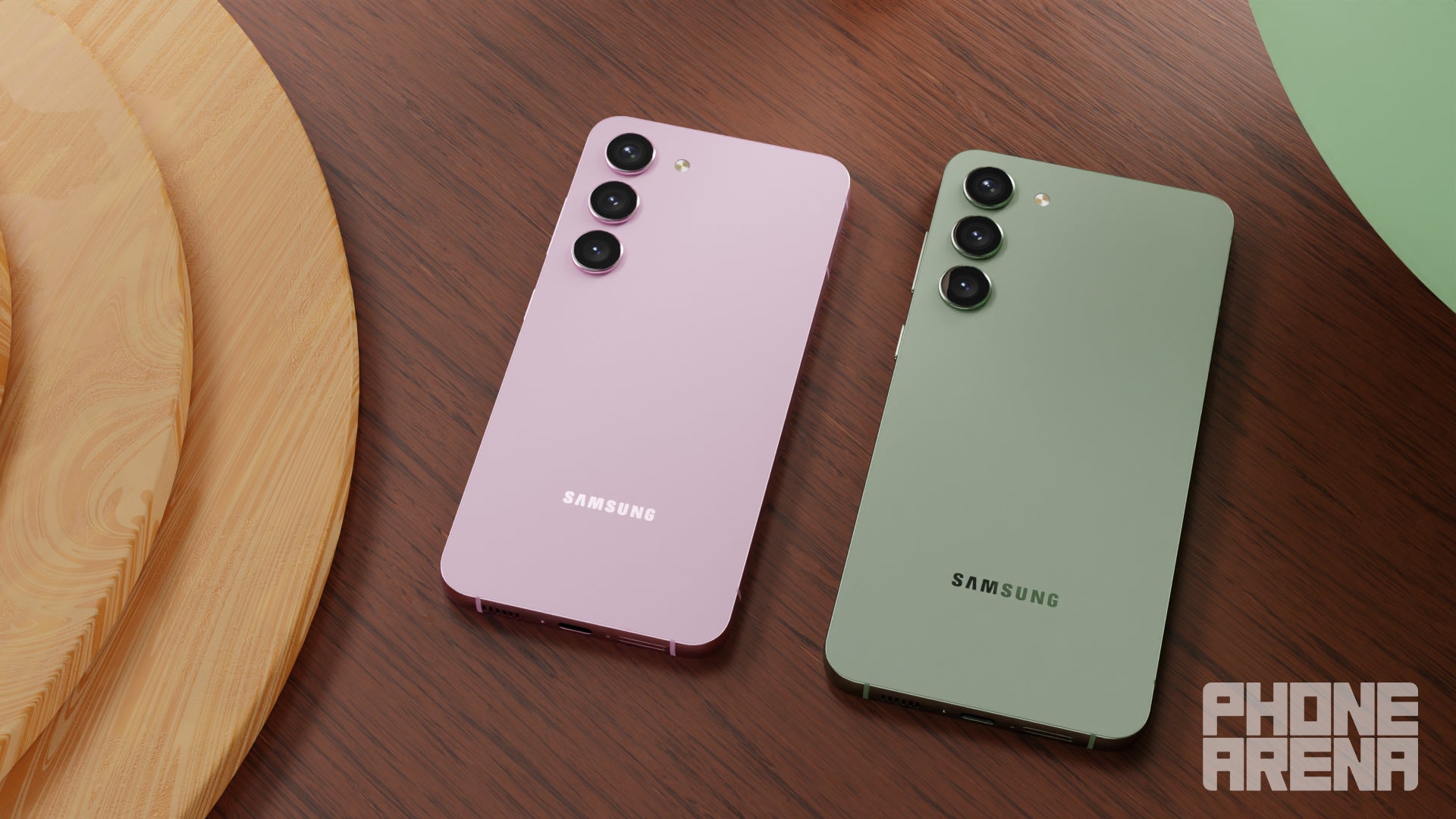 The Galaxy S23 is expected to start at around $799, unless Samsung also decides on a surprise price hike. It will deliver a signature 6.1-inch AMOLED screen at up to 120Hz refresh rate. Beautiful and smooth! On the inside is the new, flagship Snapdragon 8 Gen 2 chip, the same one that will also power the more expensive S23+ and Ultra, so no Apple-esuqe nerfs for the base model. Which, again, is good news for Samsung fans.
Even better news for some of us in Europe is the fact that we will no longer be getting Exynos processors inside our versions of the Galaxy S series, which, boy oh boy, is my personal favorite change.
The base Galaxy S23 is also coming with a triple camera on the back, the main one being 50MP, with optical image stabilization for filming stable videos and capturing sharp photos, and a welcome 3X zoom too.
If that sounds like a lot more than the base iPhone 15 will offer, at least on paper, you're right. Now all Samsung needs to do is market those phones harder than ever, and get them in as many people's hands as possible.
And not just this year, but repeat the same process next year too, because it's a safe bet Apple won't be even remotely done working on AR by the end of this one, which could result in "minor spec" 2024 iPhones too. Will Samsung grab this opportunity to make its 2024 Galaxy S-series even more exciting? We shall see.
But one thing's for sure, we're in for an exciting couple of years, everyone. Get hyped!
Are you getting a Galaxy S23? And are you excited for Apple's little big secret, which is probably getting officially revealed this year?
Samsung has already
opened its pre-order reservations for the Galaxy S23 series
, and the new flagship smartphones by the Korean giant
will be getting officially announced
on February 1st. Stay tuned for the exciting updates, and the announcement event itself!
In the meantime, what do you think about Samsung's chances right now? Is there an opening for Samsung to push harder, and get its products into more people's hands now that Apple is allegedly preoccupied with something other than smartphones?
And are you excited about Apple's upcoming AR headset, or does its rumored price tag, which is now well into the several thousands (yet started reasonable a few years back) immediately throw you off considering it, at least for now?