iPhone 15 Pro models could be more expensive than ever
10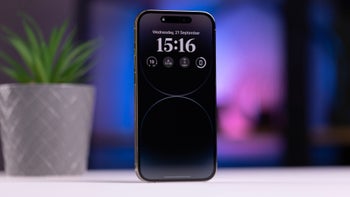 The
iPhone 14
might be less than 4 months old, but, naturally,
Apple
is already working on its successor - the
iPhone 15
. For better or worse, the Cupertino company is a creature of habit, and it works its magic in a very predictable manner.
Thus, come September, we will be receiving the new iPhone series. There is room for surprise, but with Apple, you generally know what to expect - and a high price tag is a given. This time around, however, the iPhone could be costlier than ever before.
According to a new rumor, Apple will be hiking the price of the iPhone 15 Pro and iPhone 15 Pro Max (which will likely be dubbed the "
iPhone 15 Ultra
"). This information was brought forward via
Weibo
and was subsequently covered by MacRumors in
a dedicated article
.
The extent of the price increase is not currently known, but a good $100 over the current starting prices seem like a safe bet. For reference, many tech pundits expected Apple to increase the starting prices of its high-end "Pro" iPhones last year with about $100 - a prediction that failed to materialize.
In all likelihood, Apple could be doing this in order to further widen the gap between the vanilla iPhones and their premium counterparts. Given the relatively lackluster commercial performance of the former, such a move might be necessary to improve sales.
This is not the first time we are hearing about a prospective iPhone 15 price hike. However, now that the upcoming lineup has entered its early production stages, we are more inclined to believe the credibility of the leak.
There is still a fair bit of time before the launch of the iPhone 15. The almost imminent economic downturn could throw Apple's plan's jeopardy. However, one thing is beyond certain - people will line up to buy the iPhone 15, regardless of how expensive it ends up being.