You might soon be able to bundle Apple Music and Apple TV+ at a discount
2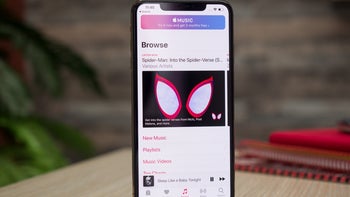 Apple is betting big on "services", which has become
the tech giant's most profitable division
amidst a period of stagnation for
the entire mobile industry
that seems to have hit iPhones especially badly
in terms of global sales
. But the Cupertino-based company will be facing quite an uphill struggle trying to replicate its
music streaming success
in the incredibly competitive and increasingly crowded
gaming subscription
and
video streaming markets
.
While Apple isn't exactly known for targeting the masses with affordable products,
the TV+ platform
will make its commercial debut in just a few weeks at a surprisingly reasonable price of $4.99 a month. Even better, new iPhone, iPad, Apple TV, iPod Touch, and Mac buyers (starting September 10) are eligible for a free extended 1-year trial, which underscores how badly Apple wants this service to take off.
Believe it or not, that might not be the only promotion designed to boost Apple TV+ subscriber numbers early on, at least according to
a fresh Financial Times report
(
via CNet
). The usual unnamed people familiar with the matter claim Apple is exploring the possibility of offering some kind of a discounted bundle of music and video streaming services in the near future.
Unfortunately, this very intriguing plan is not fleshed out yet, mainly because at least one big music label is reportedly "wary" of the idea, fearing its revenues would decline as a direct consequence of the rumored Apple Music/Apple TV+ combo. Of course, if that's the case, Apple could offer to take the revenue hit upon itself, but while the early goal is undoubtedly to draw in TV+ subscribers at all costs, the company can't just sacrifice profits altogether.
With no word on the bundle price targeted by Apple, we're left guessing this would circle the $12 monthly mark since a premium Music subscription costs $10, while Apple TV+ access will be granted in exchange for a $4.99 monthly fee.