Apple TV+ will allow users to download content for offline viewing
2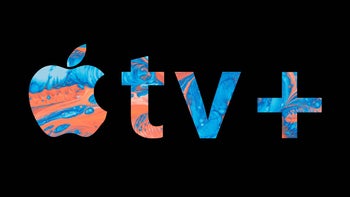 A
report
yesterday revealed that Apple's video streaming service will be coming our way by November of this year, starting at $9.99 a month and likely with a trial period of some sorts to kick things off. Information about the features of Apple TV+ is scarce right now, but a fresh new leak may have revealed one of them – the ability to save offline content.
New information was discovered in macOS Catalina (the latest version of Apple's Mac operating system) that suggests that Apple TV+ will allow users to download content for offline viewing. While digging through the code of macOS Catalina,
MacRumors
discovered lines that refer to Apple's upcoming TV streaming service. The code suggests that the platform will offer offline viewing, but
"with limitations on the total number of downloads, downloads per show or movie, or the total number of times a show or movie can be downloaded."
As with most other streaming services, Apple TV+ will also have a limitation on the number of simultaneous streams. If a user attempts to stream on more than the allowed number of devices at once, they will be greeted with a notification to first stop one of the other streams.
With TV+, Apple is entering a very crowded and competitive field, dominated by the likes of Netflix, Hulu, and Amazon Prime. It's going to be an uphill battle for the iPhone maker, but the company has already reportedly invested around $2 billion in its streaming effort, so it evidently has faith in this endeavor.


Sources with knowledge of the work claim that the company is considering a release model that offers
"the first three episodes of some programs, followed by weekly installments,
" in contrast to Netflix's "all-at-once" strategy, where entire seasons are released on the same day for binge watching.
Services are among the biggest money makers for Apple, so it comes as little surprise that the company was so eager to dive into video streaming. In fact, while Apple's biggest cash cow is still the iPhone, services are right behind it, making Apple more money than the iPad and Mac. Apple TV+ is an integral part of the company's drive to reach $50 billion in services sales by 2020.