Apple saw a surge in Services revenue last quarter says analyst
11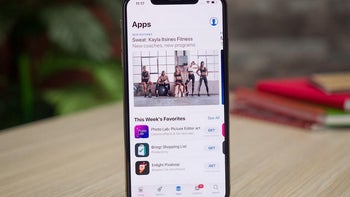 Apple is expected to release its fiscal third-quarter earnings report on July 26th after the 4 pm EDT close of U.S. stock markets. So what will Apple report for the three month period covering April through June?
According to Reuters
, investment banking firm Evercore ISI expects Apple to show that it had sharply higher revenue for its Services unit thanks to strong App Store revenue. The company did a smart thing by focusing on its Services business to take advantage of a large number of active iPhones worldwide, especially since iPhone shipments peaked in 2015 and are struggling this year.
Apple's goal is to generate Services revenue of $50 billion for 2020, double the $25 billion that the unit gathered in fiscal year 2016. During the fiscal second quarter of this year, Apple's Services revenue amounted to $11.45 billion; it is the company's second-largest and most profitable division. Under the Services umbrella, you'll find several businesses that receive recurring monthly payments such as Apple Music, Apple News+, Apple TV and the upcoming Apple Arcade. The unit also includes AppleCare, iCloud, Apple Pay, the App Store and more. Evercore ISI analyst Amit Daryanani says that App Store developer revenue rose by 18% during the fiscal third quarter to $9 billion, and that bodes well for the tech giant's Services revenue.
The most interesting number could be iPad revenue for the fiscal third quarter

Daryanani also expects Services revenue to have benefitted in the quarter from strong growth in "China-centric markets." During the previous quarter, overall sales in China declined from $13.02 billion to $10.22 billion, a 21.5% year-over-year decline. Recently there have been some reports stating that Apple has seen its business pick up in the country.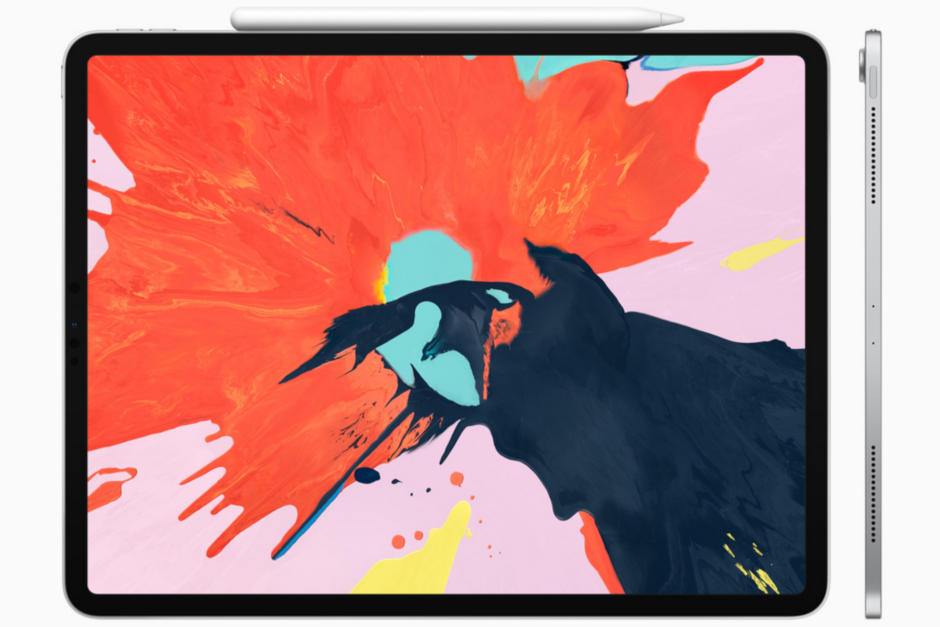 The 2018 iPad Pro releases helped generate strong sales of Apple's tablet line at the beginning of this year
While the Services unit made up about 20% of Apple's fiscal second-quarter revenue, the iPhone still accounts for more than 50% of the company's top line. But Apple no longer reports the number of handsets that it sold in any particular quarter. Instead, it now reveals the amount of revenue generated by its most important device over the three month period. For example, last quarter the manufacturer announced that sales of the iPhone amounted to $31.05 billion from January through March of this year. While that topped analysts' estimates of $31.03 billion,
the figure was down 17% on an annual basis
. Wall Street expects most consumers will hold off on upgrading their iPhones until next year.
The product should be redesigned for 2020
and some models will feature 5G connectivity. J.P. Morgan said just yesterday that it expects OLED panels on all three 2020 iPhones. Shrinking the size of the bezels will allow Apple to reduce the actual dimensions of the 2020 phones, and the banking firm sees a 5.4-inch standard model, a 6.7-inch "Max" unit and a 6.1-inch iPhone in the middle. Call it the Goldilocks plan if you will.
"We think there is likely upside ahead when it comes to services revenues in the June-quarter, driven by a sizable acceleration in China-centric markets."-Amit Daryanani, analyst, Evercore ISI
Actually, one of the most interesting numbers that Apple will announce on July 26th will be iPad revenue during the fiscal third quarter. That's because the company surprisingly reported a 22% year-over-year jump in fiscal Q2 revenue generated by the device. Tablet sales have been dropping across the industry partly because of larger phone screens and partly because consumers don't buy a new tablet every few years like they do with phones. The impressive gain was helped by the launch of two new iPad Pro models late last year with Face ID, the TrueDepth camera and an edge-to-edge display. Adding to the momentum was the release in March of a new iPad Air and a new iPad mini. For the fiscal second quarter, Apple reported $4.87 billion in iPad sales crushing the $4.21 billion that analysts expected. The growth rate for the tablet was the highest recorded in six years.